This is a long term review of two wheelsets i bought from carbonspeedcycle (also known as Helin Liu).
TL,DR: Don't buy Chinese clinchers, Kinlin's are ok.
İn May of 2014 bought a set of carbon clincher wheels (23 mm width, 38 mm at the front, 50 at the back).
Followed by a set of Kinlin xr200's around mid August of 2014.
Both came with Powerway R13 hubs ,Radial spokes (20) at the front and 2x drive side, radial non-drive side at the rear (24 spokes).
Cheap Alloy skewers and cork brake pads were also included in the purchase.
Firstly the carbon clinchers:
Purchased: Mid May, 2014
Km's/ Miles done(acording to Strava):ca 2500 KM/1550 Miles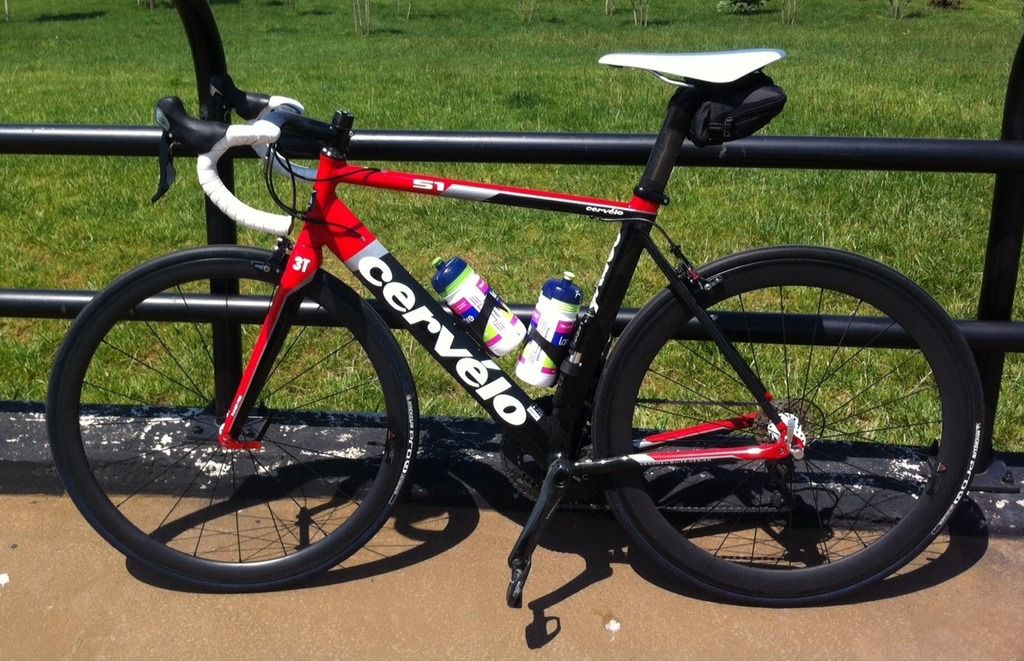 These were purchased with the aim of racing and the concept of getting full carbon clinchers for so little money seems to override the part of the brain that manages sensibility. You know it's a gamble but you cannot help yourself.
First, everything went quite well, i used them in terrible conditions, on awful stone chip roads and everything was fine.
Braking was a significant issue with the cork pads issued by the seller, but who needs braking RİGHT???
Buying Blue carbon specific Lifeline brand pads significantly improved that area too.
The brake surface had some small imperfections straight out of the box and some spoke holes had slight whitening around them form too much tension, these looked alarming but with close inspection neither of these defects seemed to be getting worse over time and wear. İn the back of my head i knew prolonged braking and delamination were going to be the biggest issues.
Then at the first race of the season i had a big accident where at the sprint finish someone fell in front of me and took me out at around 45km/h. Two spokes were broken but i was amazed on how these wheels had took the beating.
My confidence grew.
This led to keeping the carbon wheelset on the bike for training rides, which led to it's eventual demise.
A group ride, excessive braking to prevent plowing into slower riders down an extremely steep hill made it happen. The front wheel delaminated.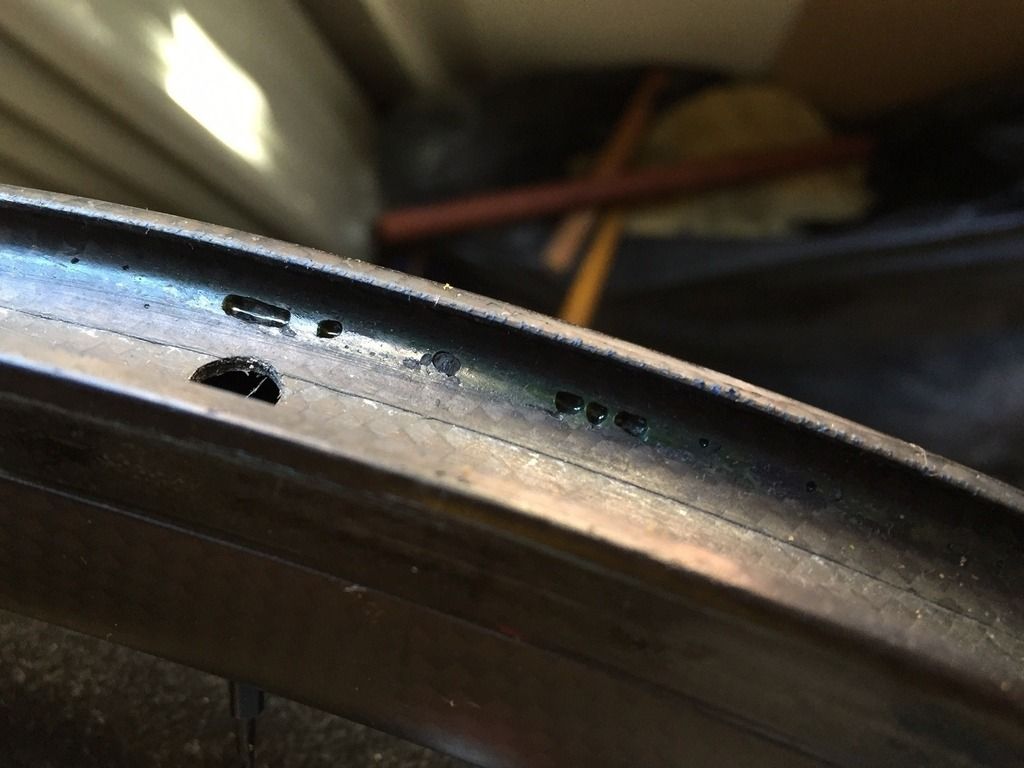 Honestly i'm lucky the wheel didn't disintegrate, things could have turned out much worse.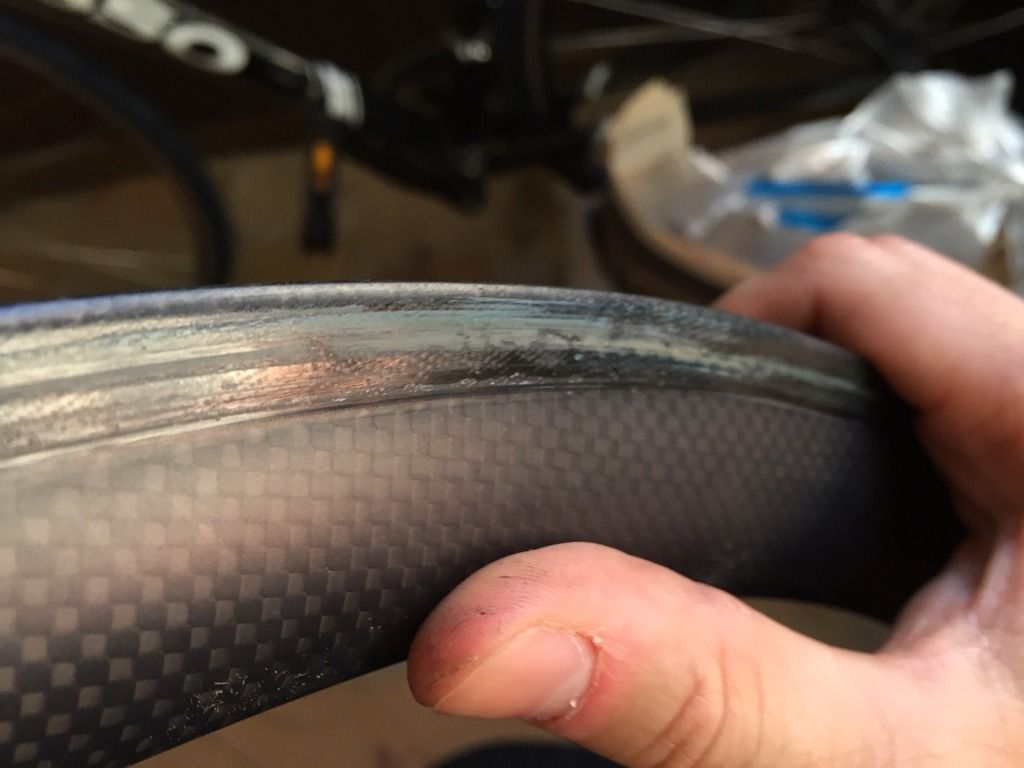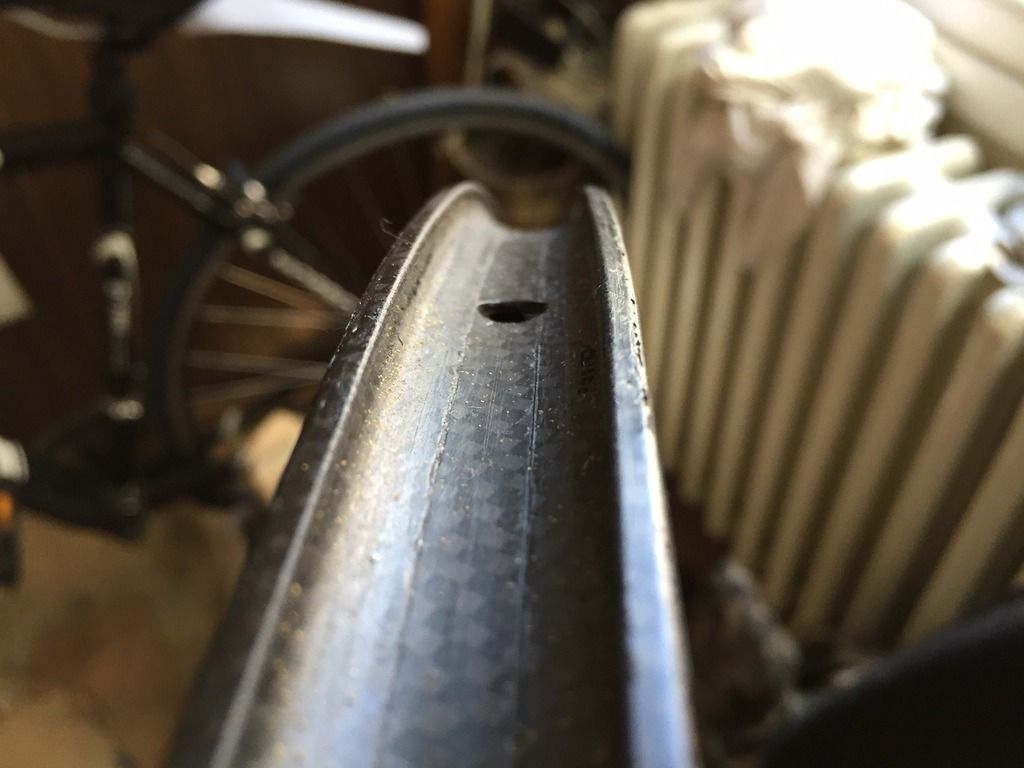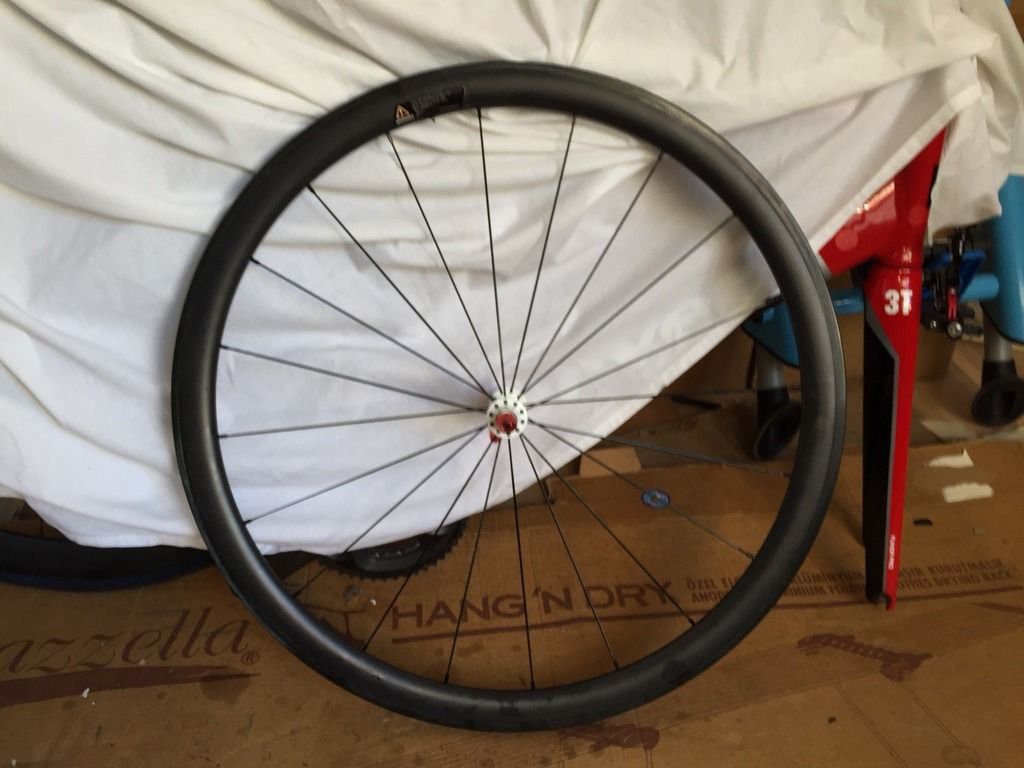 carbonspeedcycle offer a one year warranty on their products, event though a little over a year had passed i contacted them through ebay. Not that i was expecting a response. Unsurprisingly no response was received.
There aren't many long term reviews on these CN carbon wheels out there, i suspect it may be because the buyers do not want to hear the cries of "we told you so!!!", i was told so, many times. İ learned the hard way.
İf you think about buying these ebay/CN wheels don't walk, RUN!!!
Like a friend (naysayer, tried to move me away from this purchase) said: " in certain situations our lives are in the hands of these (in this case, questionable) products. How much are YOU worth?" at best you have to be mindful of delamination and brake vary carefully or not at all. İ'll give carbonspeedcycle that, they made me a much better descender
For those saying " İ live in Florida, Chicago (insert any pie pan flat city) i don't go downhill at all.
Well in that case you don't need the lightness of a full carbon wheelset to go up hills either. At least go with a wheelset with an alloy braking surface, have some peace of mind.
secondly: Kinlin xr-200:
Purchased: Mid August, 2014
Km's/ Miles done(acording to Strava):ca 5200 KM/3200 Miles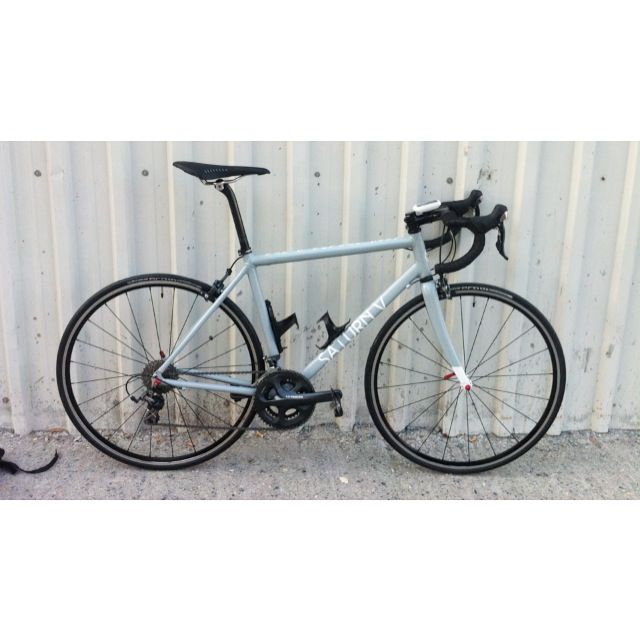 İ dragged this wheelset through mud, rain,even mild snow and quite honestly bang for buck, you cannot go wrong here.
They weigh 1290 grams (advertised @ 1260).
Some downsides are: they creak when out of the saddle and I've had to replace the front bearings as they were shot due to water ingress, out came the crappy CN bearings, in went SKF's. No problem since.
Overall pretty chuffed with this purchase. Compared to a low cost carbon wheelset they have been a dream.
Other issues: İ once broke a spoke, i weigh 73kg/160lb, ride aggressively and most probably hit a hole hard for that to happen but this shows the 2x/radial lacing at the back is a definite no no for heavier riders.
İt's these stupid things ebay sellers do to keep the claimed weight of the wheelset down that fail most often. The Cn Spoke alloy nipples they use are utter Cr*p. And let down an otherwise good wheel.
The jury's out on "Cn Spoke" branded spokes, they seem softer than DT Swiss, But in both instances of broken spokes, user error was present, so no opinion on them other then they are cheap and made in China.
So was the carbon rim, but so are iPhones.
İ'm confused, gonna lay down