been a lurker here and figured i'd put up my bike so people can get a gauge of my setup. When i put this bike together, w-w was certainly a helpful resource! just put this together 2 weeks ago
general rundown of parts with weights (if i took them):
2011 52cm Specialized S-works tarmac non bb-30 1425g (frame+fork as shown+bearings+seatpost clamp+two cable adjuster things)
2011 Sram RED group , black edition w/ 2011 force front derailleur + ceramic GXP bb
Elite Custom Race cage , plastic 40g/each
2010 Fulcrum Racing Zeros Fr:630g R:855g skewers 55/65g
2011 specialized toupe 143mm TI rails 185g
Shimano Pro Vibe UD 20mm setback carbon seatpost 350x27.2 185g
Look keo carbon pedals 230g
2010 Easton ea90 stem 115mm -10 deg (yes 115mm) 120g
Easton Ec90 slx3 handlebars 40cm width 210g
lizard skin 1.8mm tape + easton bar plugs
gp4000 tires
yokozuna brake and shifter cables/housings
weight total above with garmin cadence/stem mounts (not computer) : 15.30lbs / 6.93kg
obviously i can certainly be more weenie if i were to do "little" things like ti skewers, ti spindles, lighter cf bottle cages, chop steerer (which will happen soon), chop the seatpost a bit, etc. Overall review of this bike and setup is GOOD. very stiff yet compliant frame. i was originally in the market for just a sl3 but this s-works came up for a good price so i went with it. sram red group shifts nice and fast. Lizard skin bar tape is comfy.
some crit measurements. 5'7 , 31" inseam, 700mm bb to top saddle, 85mm saddle (top) to bar (top) drop.
a nonsensical picture of my "other" hobby =P
pictures of ex frames and ex bikes . used to ride track bikes when i was a college student, so please bare with! I had a big infatuation with nagasawa (when the USD was stronger..) . sold the giant right before i built the s-works. shown from most recent to less
2005 giant tcr c1 advanced with full ultegra 6600 and da7800 RD sz small
2005 fuji track pro with da7900 drivetrain and hyphy riser bars sz 52cm 54t-t
with deda drops
Nagasawa Special with da7600 drivetrain and sansin/saavedra turbo NJS wheelset. miss this bike. 50.5cm 52.5t-t
red sparkle frameset (sold before built up) 49cm 52t-t
gunmetal sparkle frameset (stolen off shipping truck before i even took possession
) 50cm 53t-t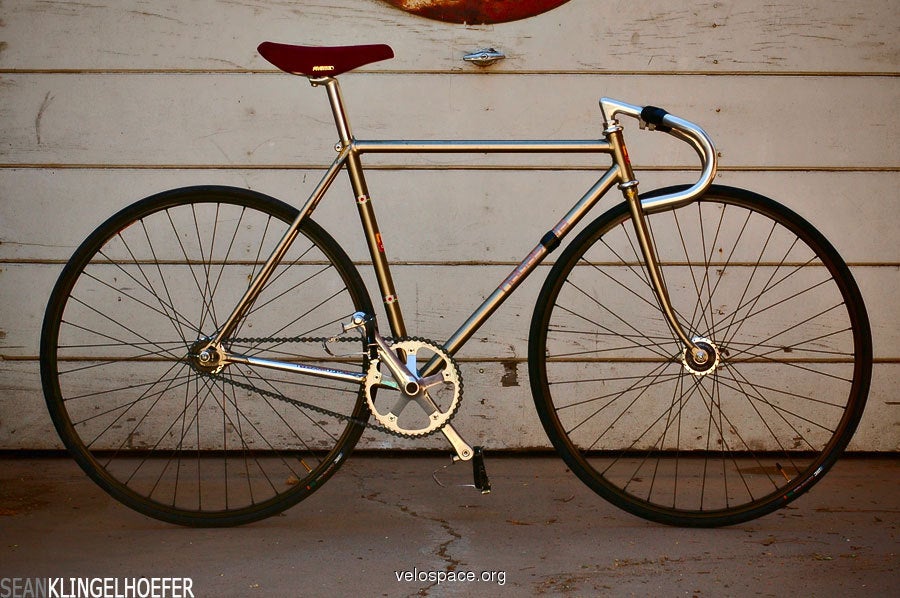 thanks for listening!