After almost 10 months of waiting my custom Sycip Finally showed up on Friday. Having a BMC Racemaster I knew I wanted to copy many of the race geometry and handling from this bike. Knowing Jeremy personally and him knowing how I ride, he had some improving suggestions on geometry, measurements, and tubing.
Tubing is oversize Columbus Spirt with Life seat tube.
DT is 38mm, curved seatstays, PF30 BB, new 44mm Chris King head tube.
This is truly not a weight weenie from coming from steel, but hopefully with some well chosen parts the weight won't be too bad. I originally was going to mix components to make it the lightest possible, but after test riding 2011 Super Record and spending time at Above Category, I made the switch to everything part complimenting each other rather than being the lightest. Just looking at the frame and color, I think it was the right move.
Build Specs:
-2011 Super Record w/Ti Crank
-ENVE 1.0 fork, bar, seatpost
-Deda Stem
-Reynold MV32T rims (237g ea.)
-C-4 50f,170r hubs w/ceramic hybrids (was told they came in 10g under weight)
-Sapim CX-Ray
-C-4 Ti UL Skewers
-Vittoria corsa evo 320tpi
-Selle Italia SLR carbon
-
CAN'T DECIDE ABOUT CAGES, KING TI OR NEW ULTIMATE CARBON.

Suggestions, opinions?
Having ridden carbon, aluminum, steel/carbon, aluminum/carbon, I'm a little anxious/curious how this will ride. Talking to Jeremy and many other builders, its been everything from "it will ride awesome" to "will ride like a brick".
Build pics and weight coming sometime this week. For now...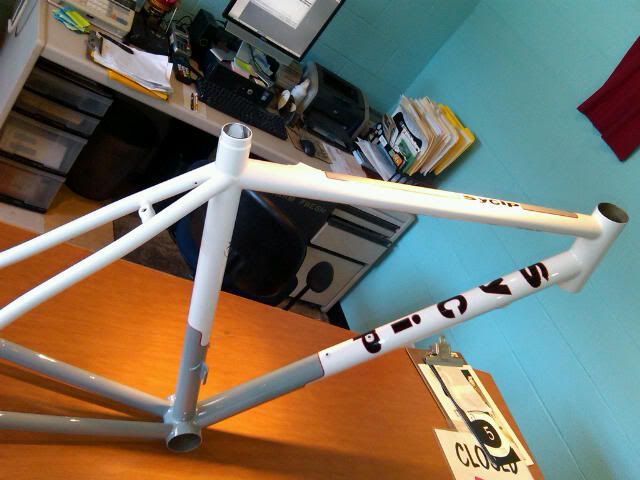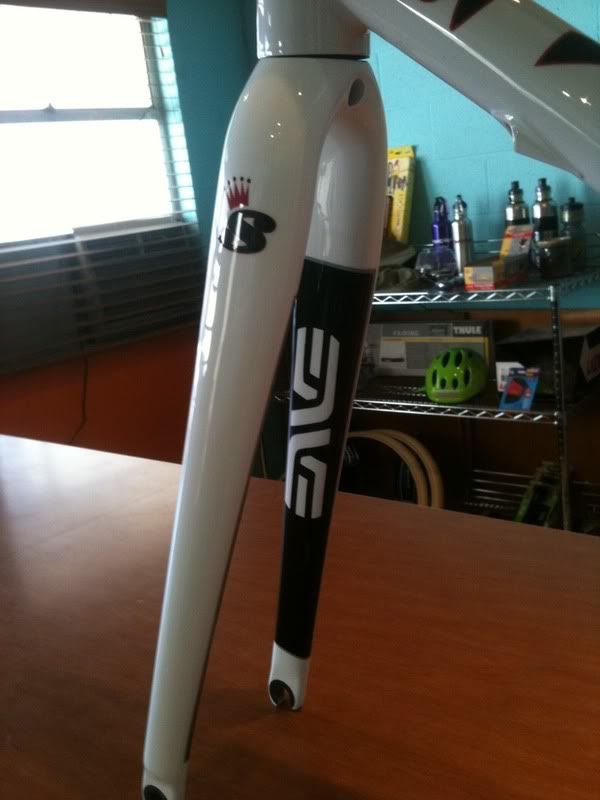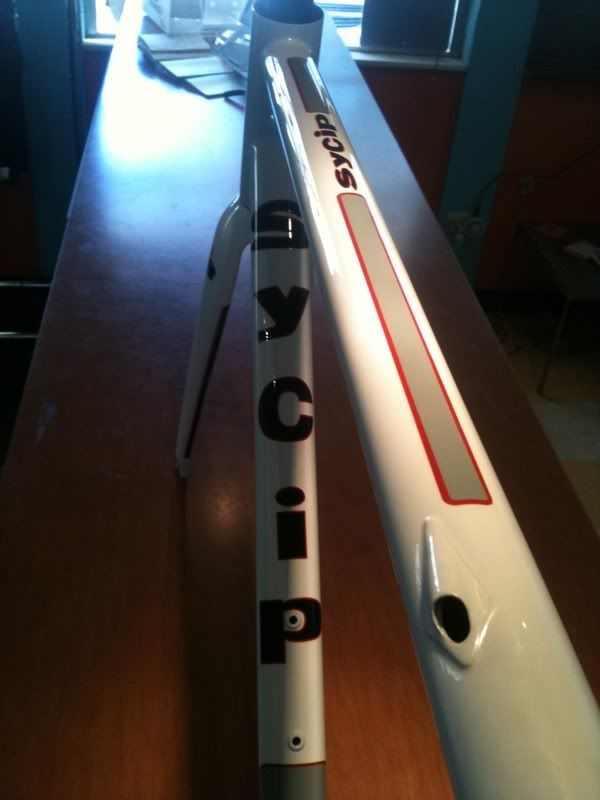 update