Sold the Supersix for something that fits a bit better...
2010 Trek Madone
58 cm Performance fit - love the taller HT.
Weight is right under the UCI limit, at about 14.6 lbs
Tried to stick with a Bontrager-based build, with a few tweaks:
- Ultegra 6700 group
- Bonty XXX carbon brakes (which are awesome, btw)
- Rotor 3D crankset with Q-rings
- Enduro Ceramic BB
- Bonty XXX stem and bar (love the bend!)
- Prologo Cancellera edition (carbon base + ti rails)
- Fulcrum Racing Speed wheels with Challenge tubulars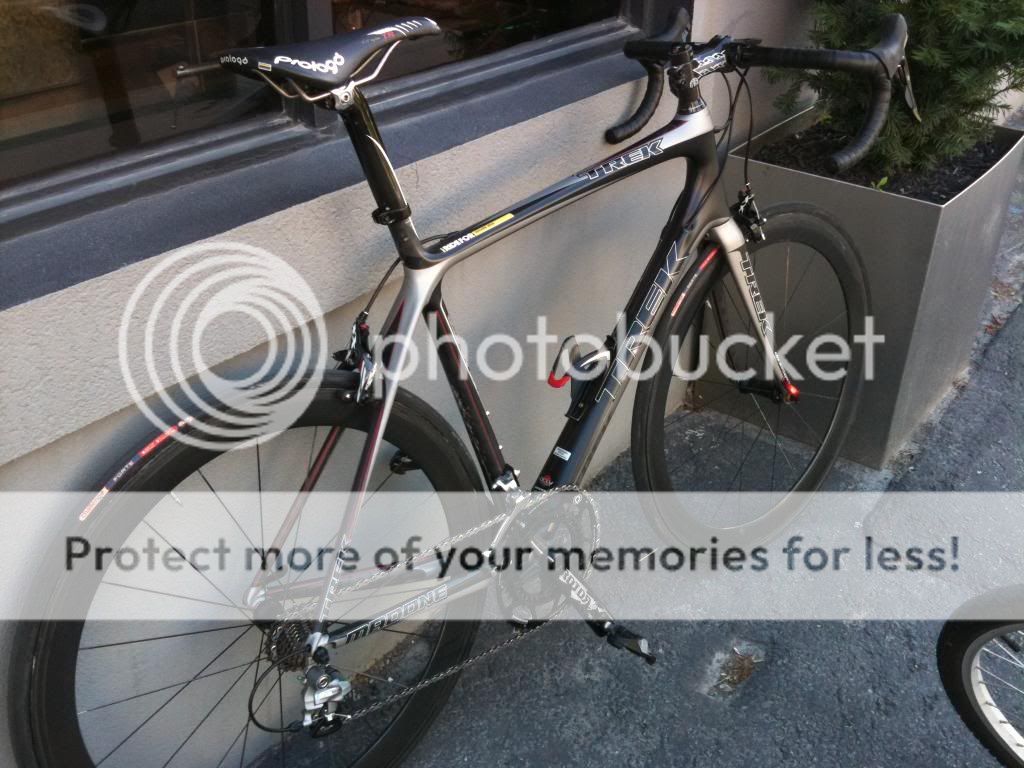 So far I am impressed. My mini review...
+ Nice and stiff in the BB and front end, while retaining some compliance.
+ Handling is very neutral and Performance-fit option allows for fewer spacers
+ Ride is quite smooth, and I detect none of the "dead" feel that older Trek frames were accused of
- Stiff enough, but not in the same league as Canyon, or even Cannondale
- Light enough, but not crazy-light
Overall, I think Trek did a great job of nailing an all-around performer.
I'd say it is very hard to go wrong with this bike. Nothin too flashy, but really gets the job done well.
Best,
Cip