Hello freaks of the cycling world. I have snooped your forums for about a year now and I figure it's time to register.
Here's some fun facts about me:
I'm 30
I've raced mountain bikes but never road bikes
I only road bike now
I only ride custom geomerty
I would rather do without carbon
I like old school/high tech stuff
Ok that's enough of that rubbish
Here's my ride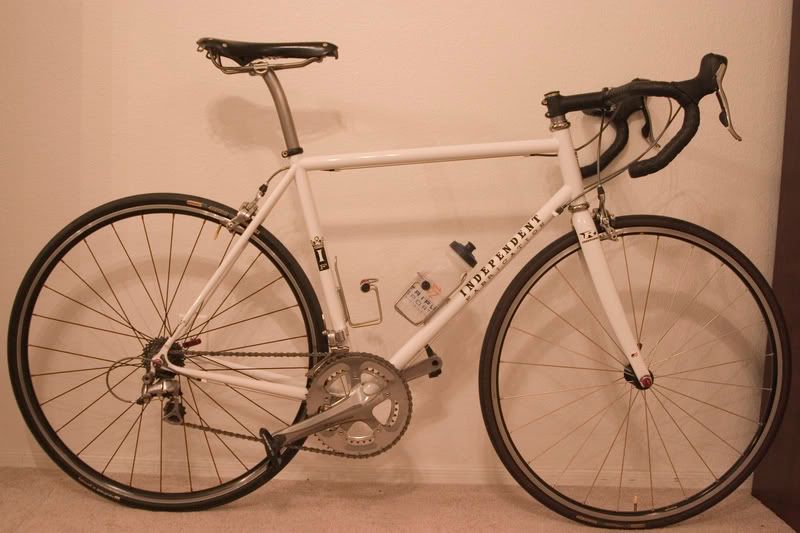 Not quite up to WW standards but I love it.