Hello,
I'm Gène, I live in the southern part of Holland. Here we have some hills and a great acces to the Belgian Ardennes. My back yard
I have a 2005 Specialized Allez comp with a Campagnolo Centaur (grey) groupset, Mavic Open Pro's, DT spokes, Specialized carbon seatpost, Fisik Arione, Easton EA 50 stem and handlebars.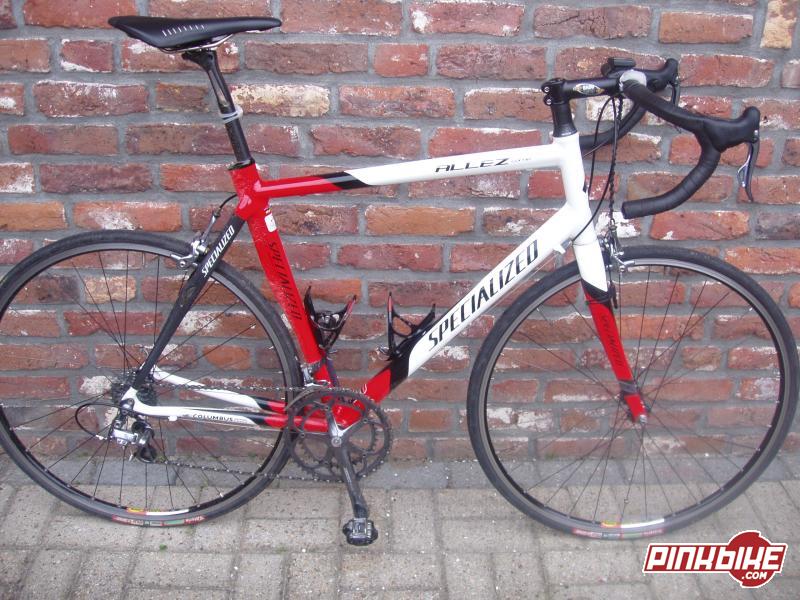 Allong with my race bike, I 've recently build a S-works (2003). The frame is new, it hung for severall years at my lbs.
It has has a XT/ XTR shimano v-brake groupset, Thomson elite setback post, Selle Italia Flite tita saddle, Fox RLT 80mm, Chris King headset, Specialized stem, Easton EA 70 handlebars, Time XS pedals, and a heavy and next upgrade weelset, with Nobby Nic 1.8 tires.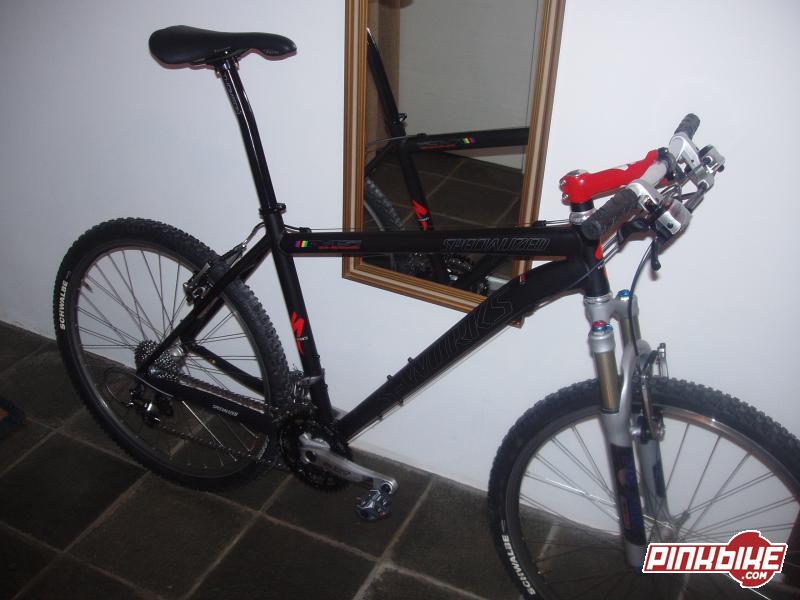 I ride some small road races and some evening races on a track during the week. But I really love mountainbiking, so I also ride some mountainbike races, and marathons.
I'm not really a weight weenie, I don't spend al my money on lighter parts , and I don't drill holes in my rear mech. Great handling and durability are more important to me. It would be very uncomfortable if some thing brakes or disfunctioned during a race.
What I do like, is checking out some new parts, like the new XTR group or the pro stuff in the pro tour. This site is very quick with revealing some new stuff.
I will weigh my bikes (I haven't done it yet), and give those numbers later on.
Happy trails!!
grtz Gène