Just a quick update:
The first covers have been send to godzuki to use on his awesome projects, I hope he will like them.
I also made a little cover for sanglier's pinarello f12 as he wanted to use a regular stem, this cover allows for cables to be routed internally. this cover is now printed but it's possible to make it out of carbon in the future if others want it as well.
I have not made a lot of covers at this moment as I had a lot of exams the last couple of weeks which I spent most of my time on.
There are a more molds being made which will be recieved after a little training camp in Spain, after polishing these I can make a lot of covers in a week. That way I can both work way more efficient as quite a lot of time is needed to get everything ready and get everyone their covers sooner!
Some of these molds are made for 48mm covers so these are on their way too!
Weight wise we're around 1 gram for the 3k twill and regular 3k finish. the UD version is a bit heavier at around 1.30, but I'm pretty sure we can get that down by quite a bit
The carbon covers: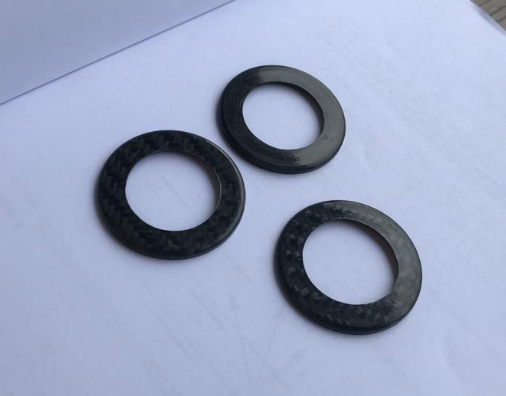 sanglier's f12 cover: