Hi there,
first of all: I am complety new to Weight Weenies!
Second: Here is my Giant TCR Advanced Disc 1 2018. Im quite tall, so it had to be an XL frameset.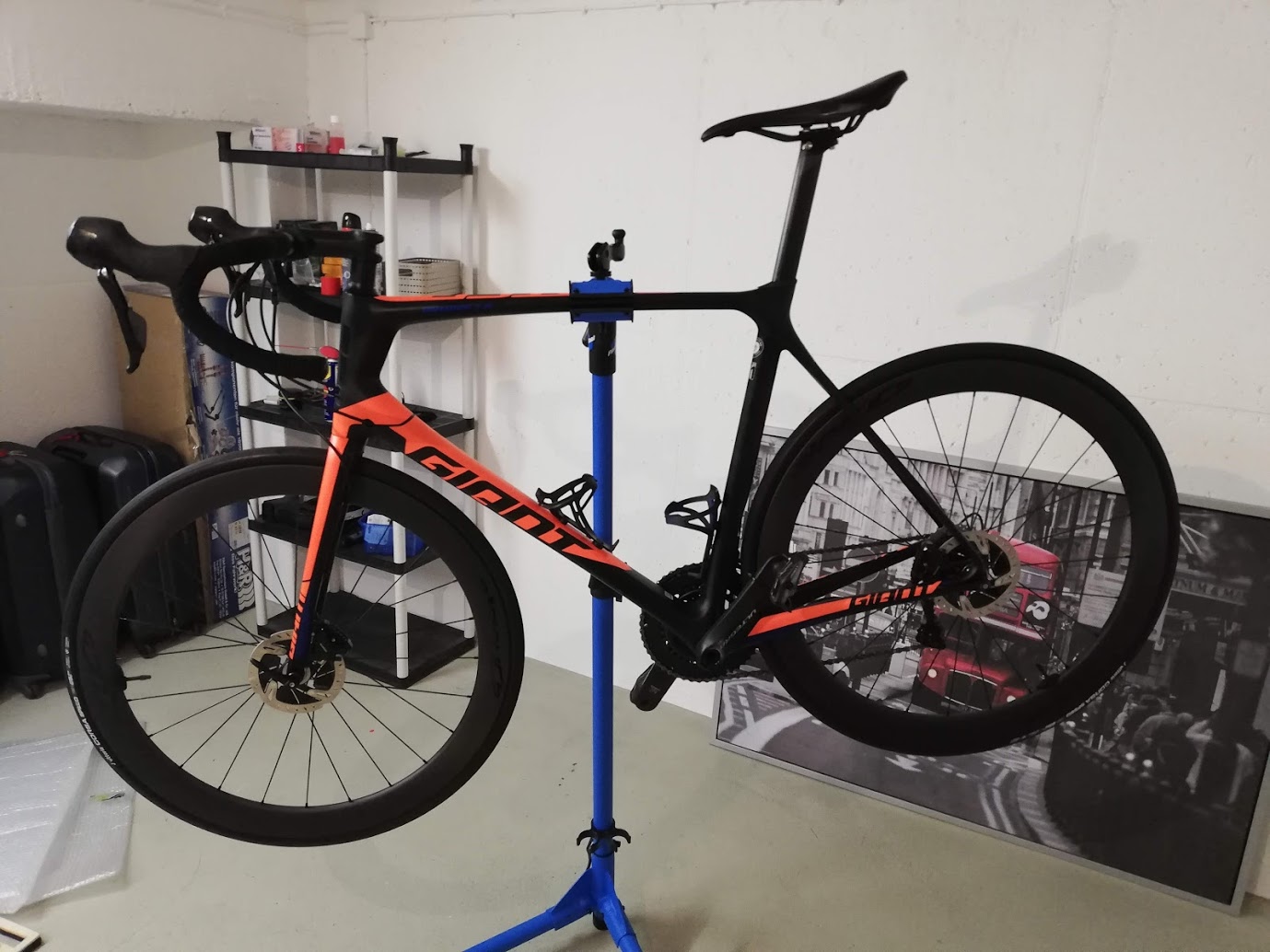 Stock weight was a wopping 9kg. 8.6kg was is the spec for an M frame.
Upgrades so far:
- Aercys Wheelset Carbon 50mm tubeless
- Dura Ace Discs 140mm
- Ultegra cassette (11-28)
- Vittoria Corsa Speed Tubeless Tyres
- Dura Ace Chain
Currently the bikes still weighs 8.3kg.
Planned:
Pro Vibe Aero Superlight Bars
Extralite Stem
Robert Axles (Thru-Axles)
Sella Italia SLR Boost Saddle
FSA Poly Spacers
Deda Trafforta tape
That should bring it down to 7.8kg -> Reduction of 1.2kg
Atttached are all the component weights based on what I have planned. What do you think I should focus on. Target weight approx. 7.5kg bearing in mind its a disc bike.
The white mark weights are just guess. The green are actually weighed, the yellow according to spec.
And one last question: Are there any compatible Seat posts out there for Giant TCR's?
Kind Regards,
Patrick