This build uses the frame of my first real road bike, which I bought in 1996 for 2800 dutch guilders, down from 4999! Back then some fellow students were in disbelief that i bought this, while i could have had 2800 beers.....It came equipped with a full Ultegra 600 gruppo and Open Pro rims. Inpired by a friend's retro builds i decided to rebuild this frame that has been sitting in a closet for nearly 8 years. Apart from the frame, i had some spare Campagnolo parts, including Bora 35s, so Campy was the way to go. The frame is 56cm cntr to cntr and made of 6061 alloy tubing reinforced with aluminum oxide ceramic particulate, supplied by Alcan and then marketed as 'M2'. Nice touches are the 'made in the USA' decal and the titanium seat clamp.
I'll keep up to date images here as i progress. Saddle is placeholder. Tower above stem will go one day.
The frame weighs (don't fall off your chairs) a healthy 1435g, incl hanger (excl cable stops, seat collar, bottle cage bolts). Think of it as an Estheticweenie build instead of Weightweenie one.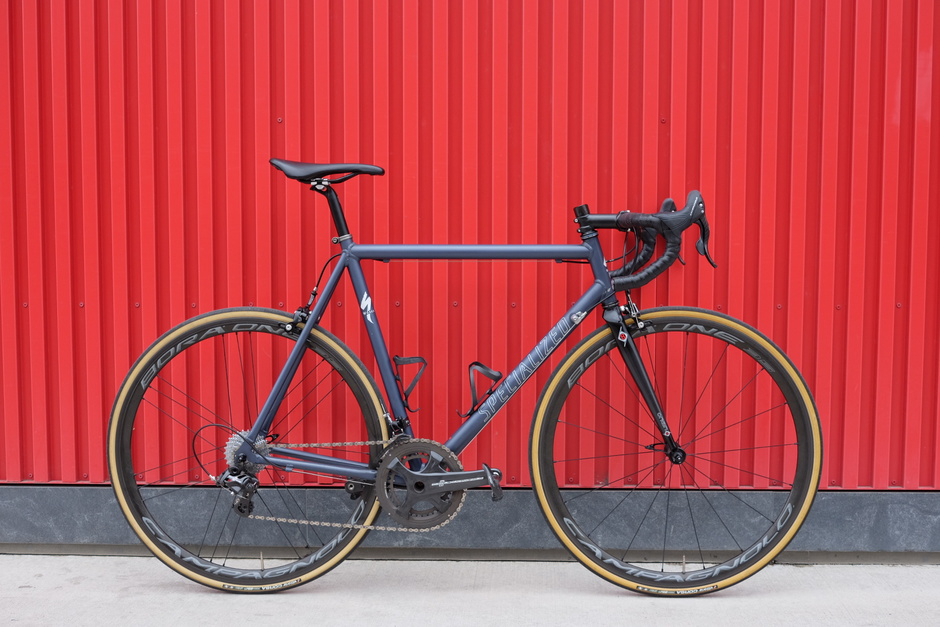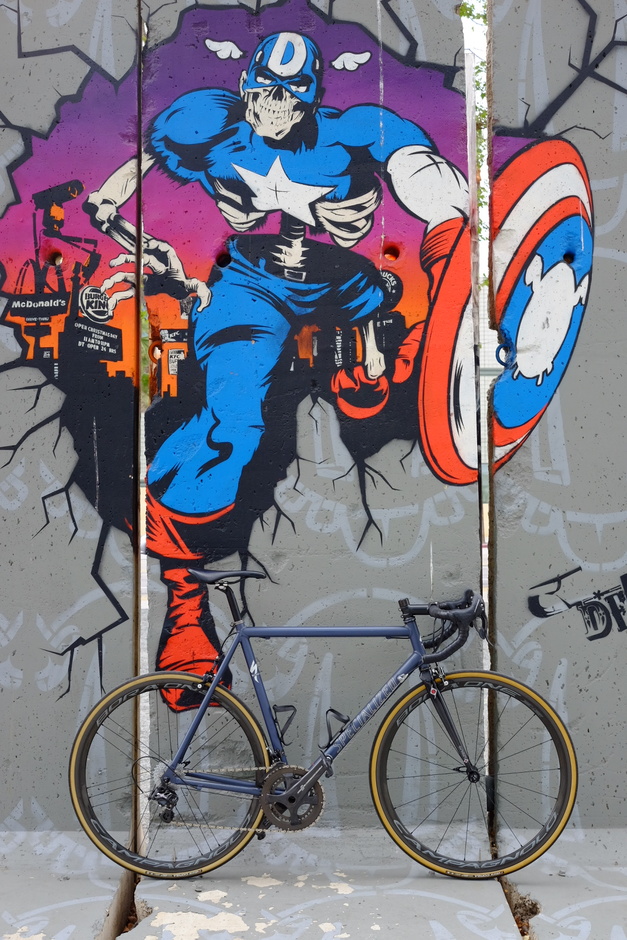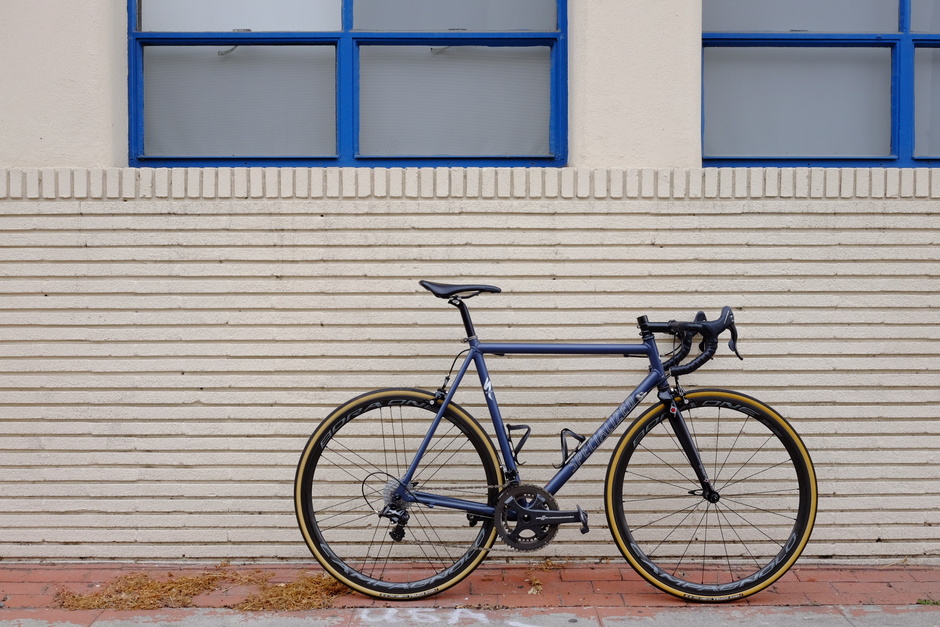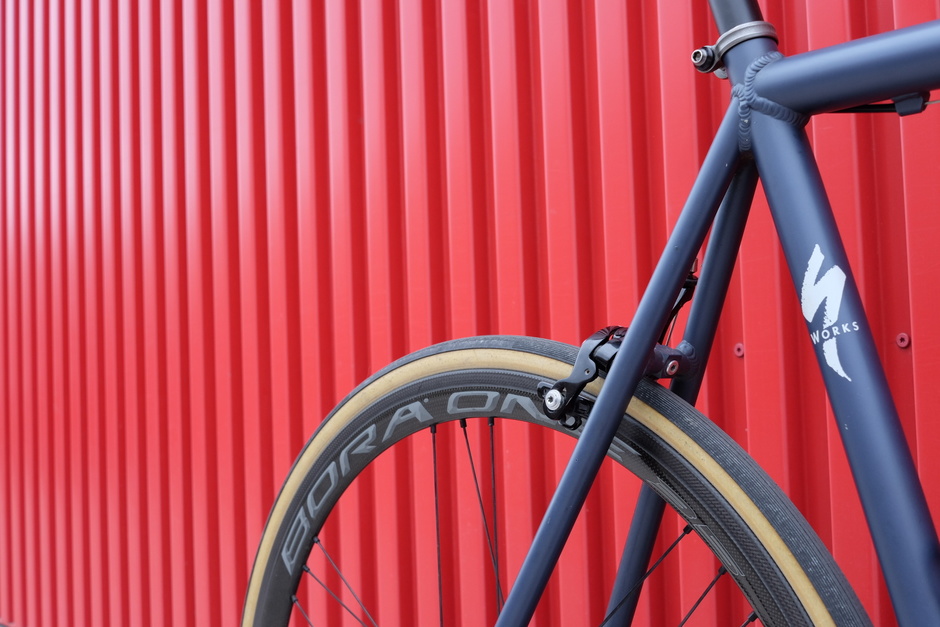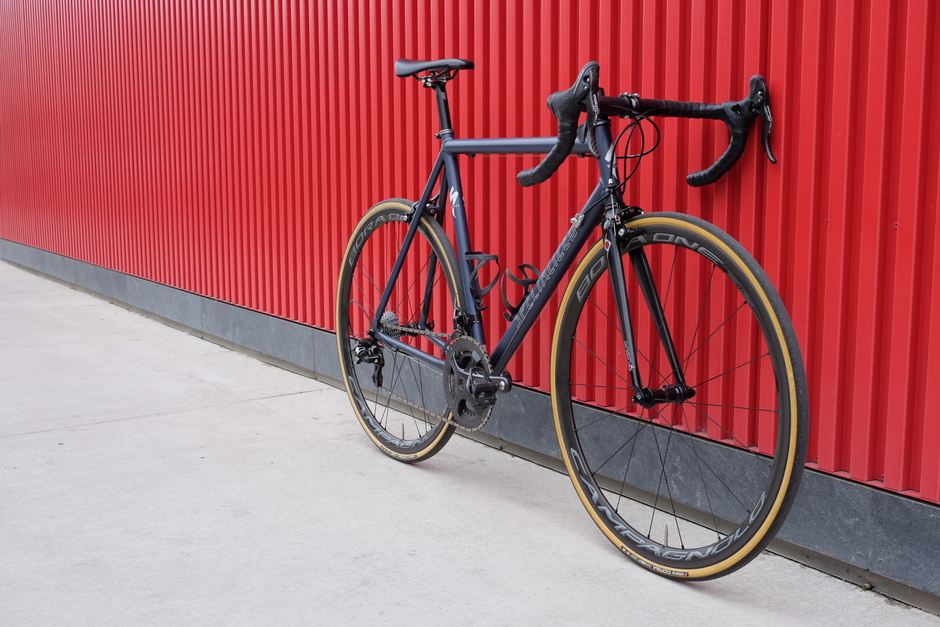 Original titanium seat post clamp @ 24.0g : keeping that!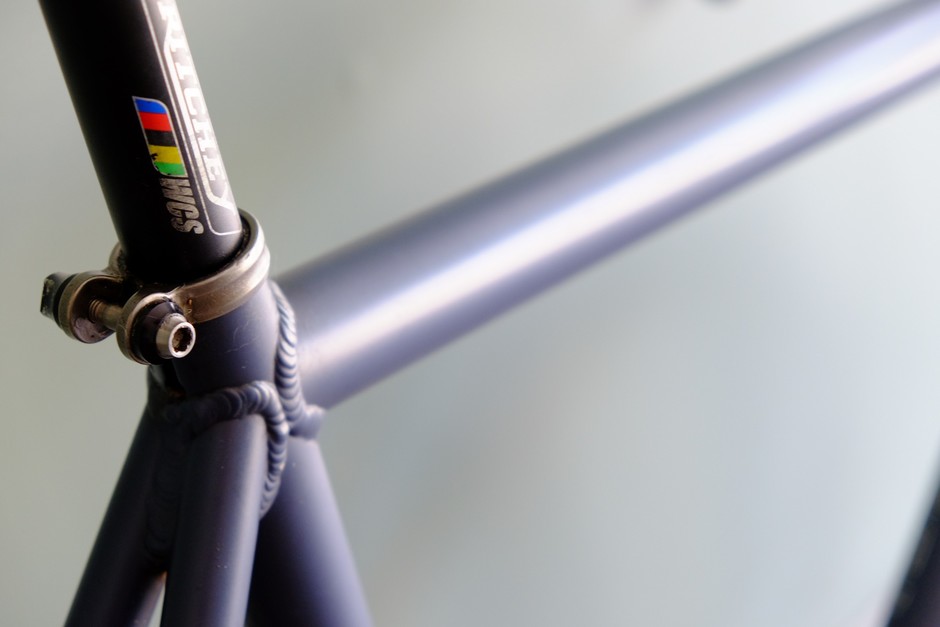 Made in the US of A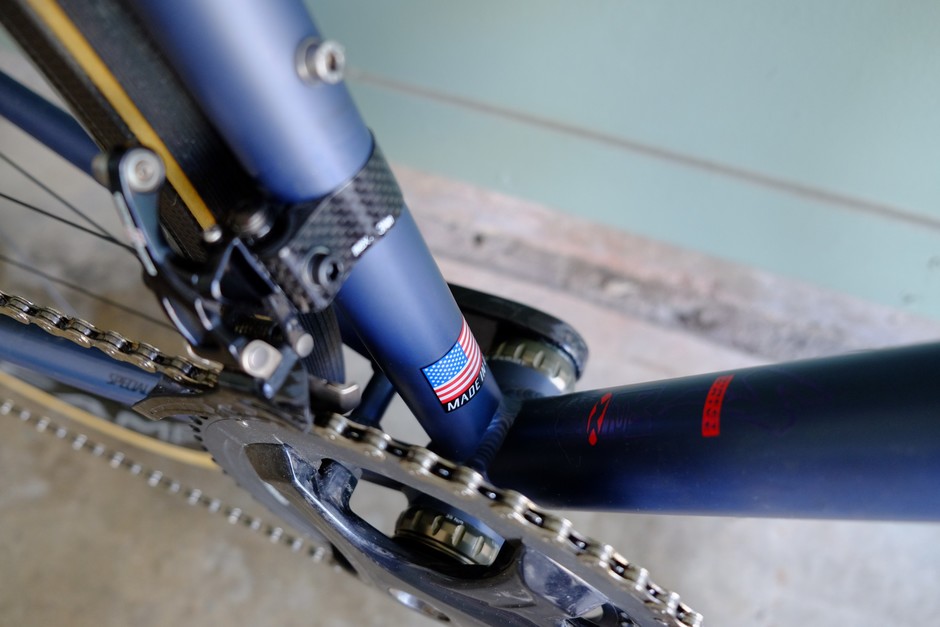 Love the color and the simplicity of the decals. The paint is pretty fragile though.