I'll provide a better picture soon. This was my fall project.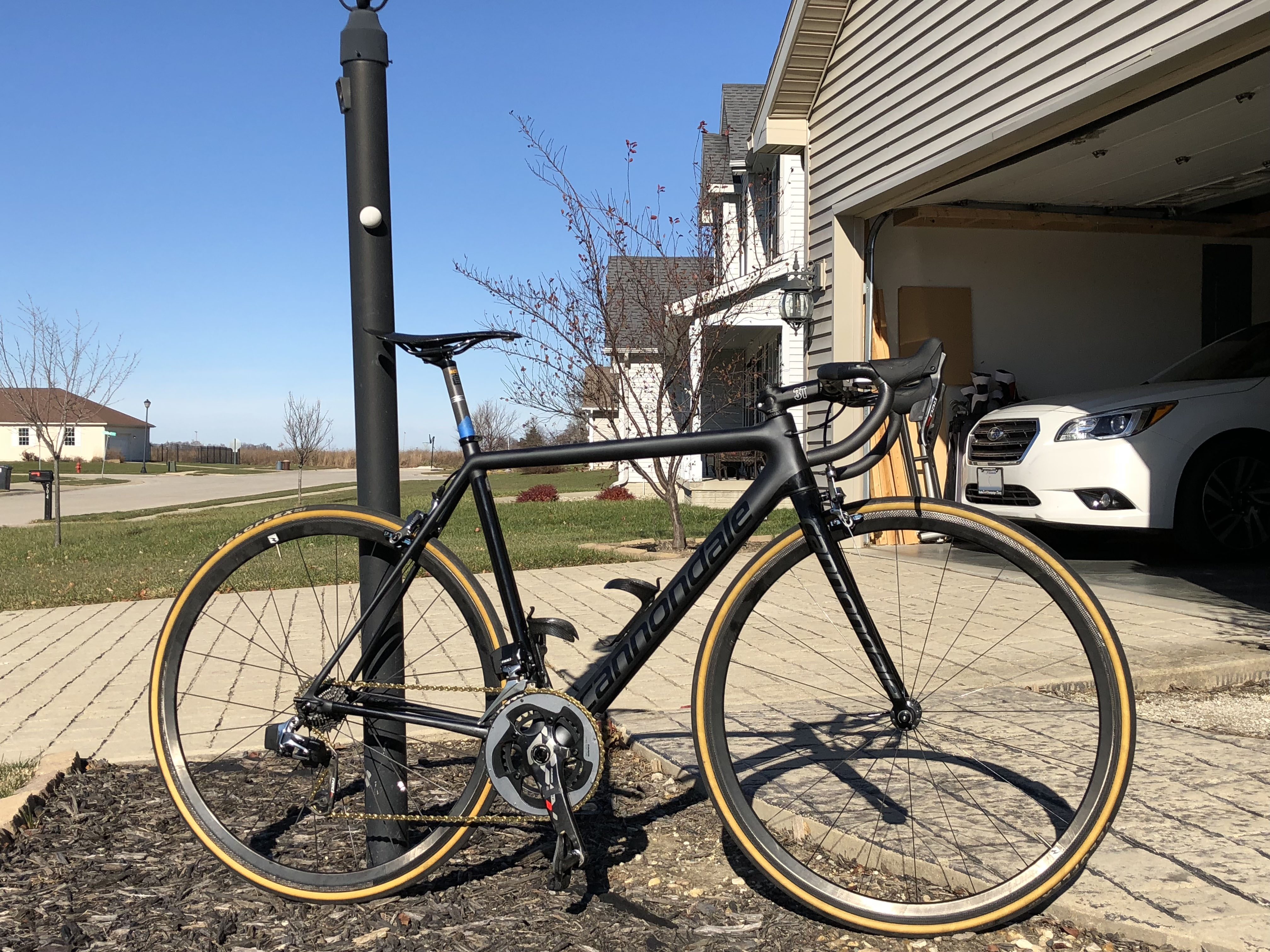 Build List:
(Tips on non-crazy-expensive weight savings welcomed.)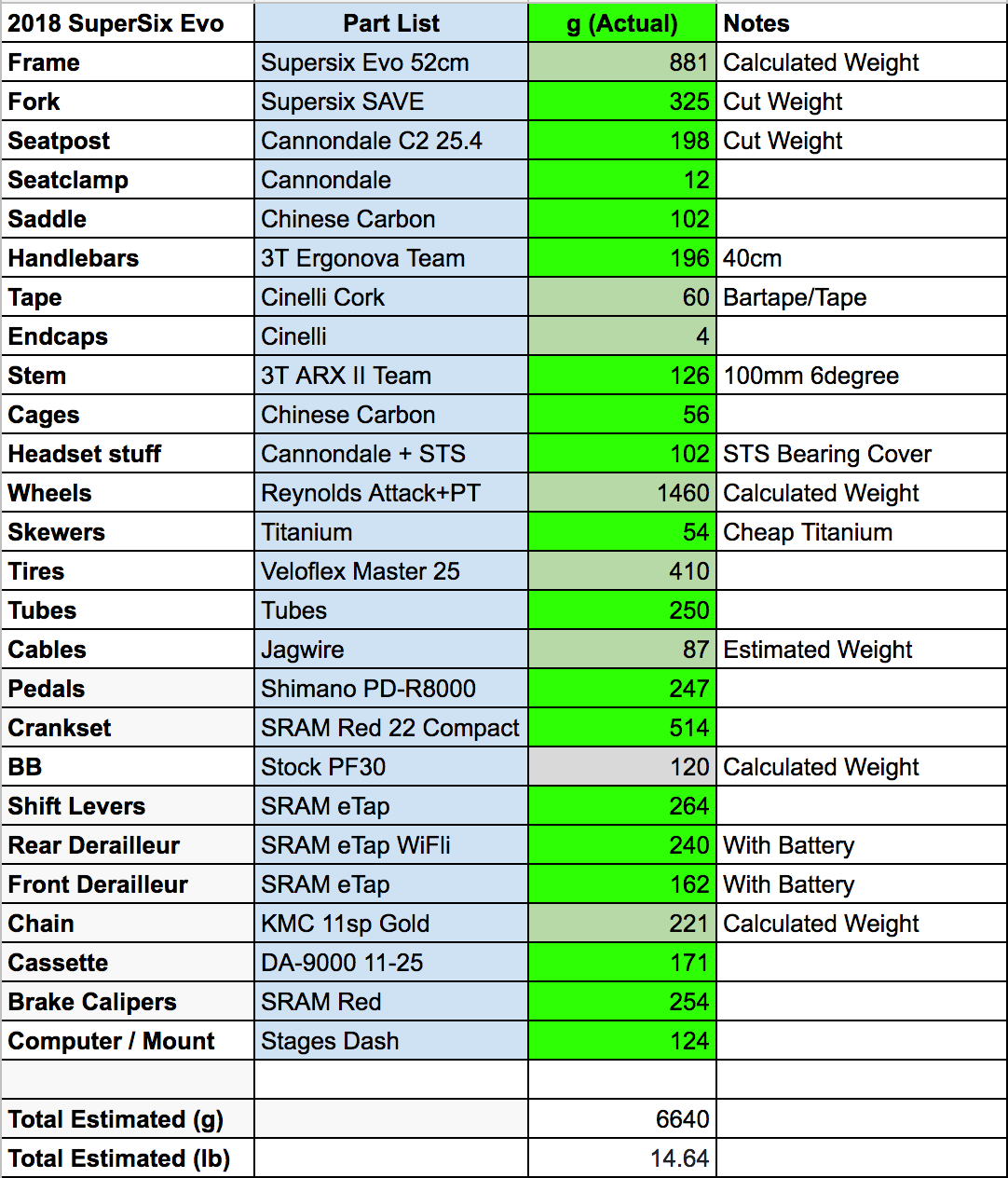 Notes: I had to calculate some weights. The BB was already pressed into the frame when I got it. So I had to do some research and math to come up with the weight. Also made some rough guestimates on a few other things like chain/tape/housing/cables since I didn't want to take it all back off to measure. (I measured full weight, cut, then measured what was left over to get the calculated weight.) Actual completed bike weight is 6640g, this includes bartape which isn't in the picture.)
I've seen very similar frames with substantially lower weights. Not sure what I could change to make this much lower. Obviously mechanical Red would help, but who wants cables?