EDIT for a finished pic - Apologies about the poor indoor pic, but its raining out. I am very very happy with my bike.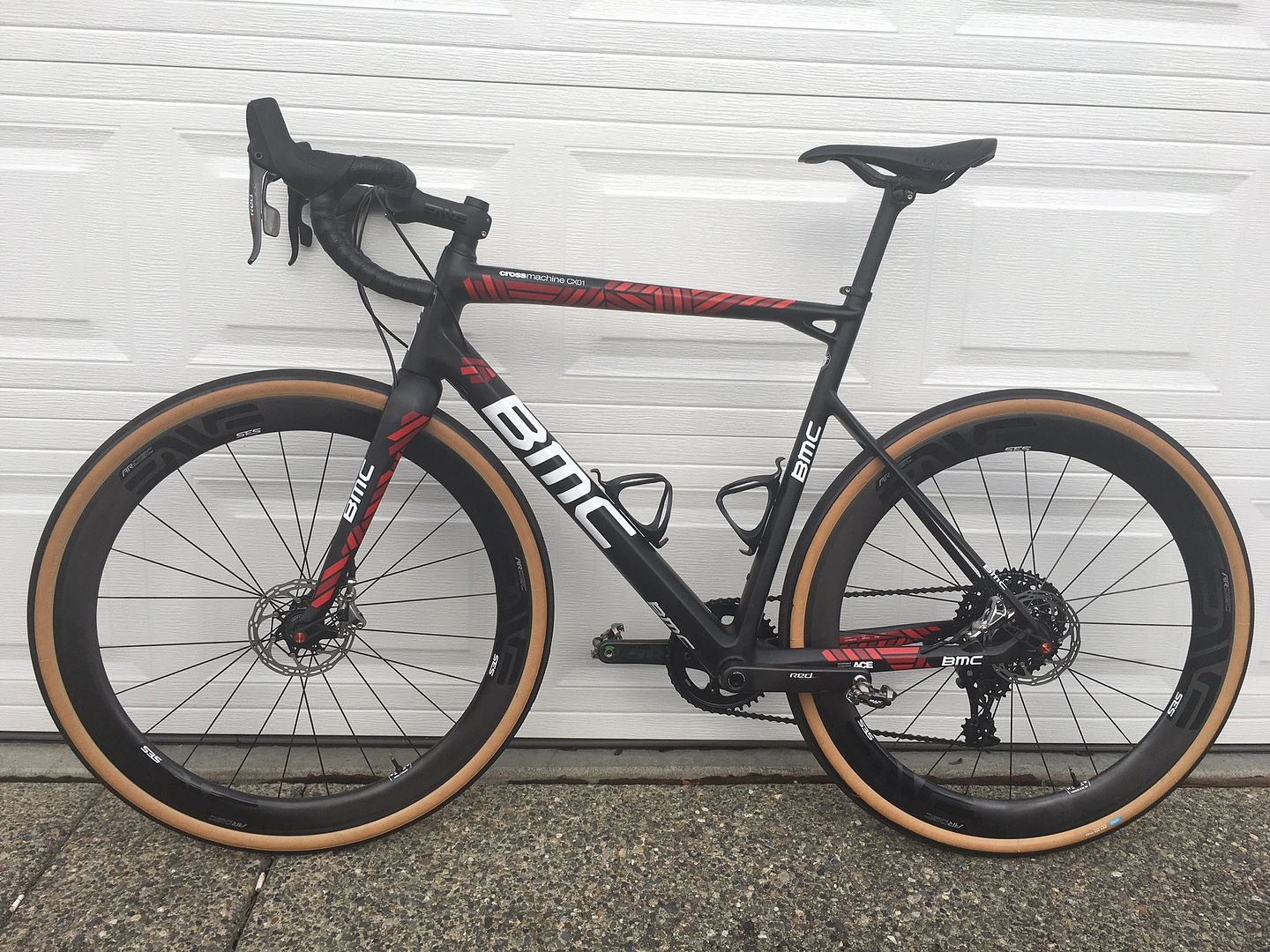 This thread may be a little different...I've never owned a road bike (mtb only), nor have I ever built a bike. I had no idea what I wanted, other than be gravel friendly, so after some searching and reading, I decided on a BMC CX01. The frame kit just arrived, I plan to weigh everything as I go along. Any advise is greatly appreciated and I am hopeful other new WW may learn a thing or two a long the way as well. I am concerned about setting up a derailleur for now, the bottom bracket may be of concern too. I actually still need to purchase some of the specialty bicycle tools I may need.
I have all ready started ordering the parts. The drive train will be a complete mech RED22 with a Force1 rear derailleur (1x system for now) and the BB is a wheels manufacturing. I have not chosen any cockpit components yet, or the all important wheel set. I dont want to rush the wheel set, or go for a "deal" just because they are on sale...I really want to get the best I can for my needs and budget in that area (budget is 2k).
Arrival pics and I will weigh the frame and fork tonight.
EDIT: frame is 2017 CX01 size 57