This is where it starts.
I had sold my Focus Raven 29R Factory at the end of last year, and haven't been actively looking for a mountain bike since then.
My reason for starting to look again, is the horrible shape (and weight) I came into this summer of road cycling. I don't usually race, so weight is more about fitting my current wardrobe, and not admitting that I am getting closer to 40.
The cure is a series of 3 "vetathlon" races in the local forests. 10km of trail running, and about 20km of mountain biking. In teams of two, or alone.
The races are in November and December, and provide a perfect motivator to stay in shape until then and train through the autumn months. Then even if there is a 1-2 month break in the winter, it's so much easier to get back on the bike and actually enjoy climbing and set new goals for the summer.
I had already been looking, or rather lusting, at Open 0-1.0, but I only ride on mountain bikes a couple of months of the year, so the justification to make the investment just did not exist... UNTIL!
Last week, I was just browsing through a French second hand site for MTB frames, and looking for cheap Focus Raven Max frames, and noticed the Open at a price that was impossible to ignore. Immediately I sent a message to the owner and told him to reserve the frame for me if it still was available. On top of all, he lived just 20 minutes away, and was someone I knew used to ride for the local MTB shop's team. Some French reader might be one of the 5-6 people that were on a waiting list to see if I would buy it.
So... this is how it starts.
Frame: Open Cycle O-1.0, size M: Weight 1150g (including Chris King PF30 BB, Headset, derailleur hanger, chain guard, seat post collar and bottle cage bolts.
Fork: Rock Shox SID XX: Weight 1420g with (including Extralight 15mm TA and Rotor headset cap.
The weights have been weighed rather unreliably with a kitchen scale. Will take better weights later on.
The previous owner had it at 8,3kg with pedals with Asterion carbon wheels and the regular lightweight, but durable-enough-to-race kind of components.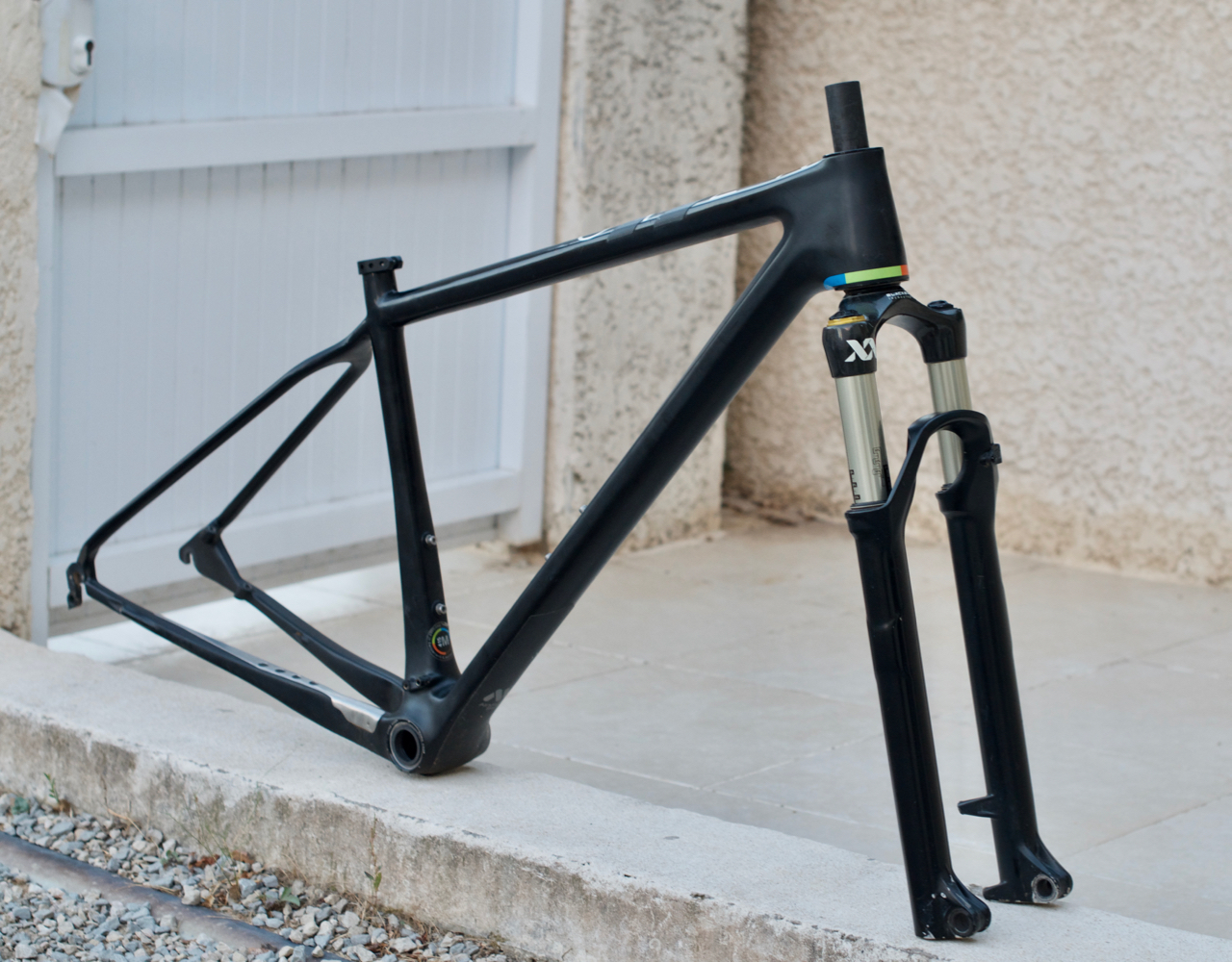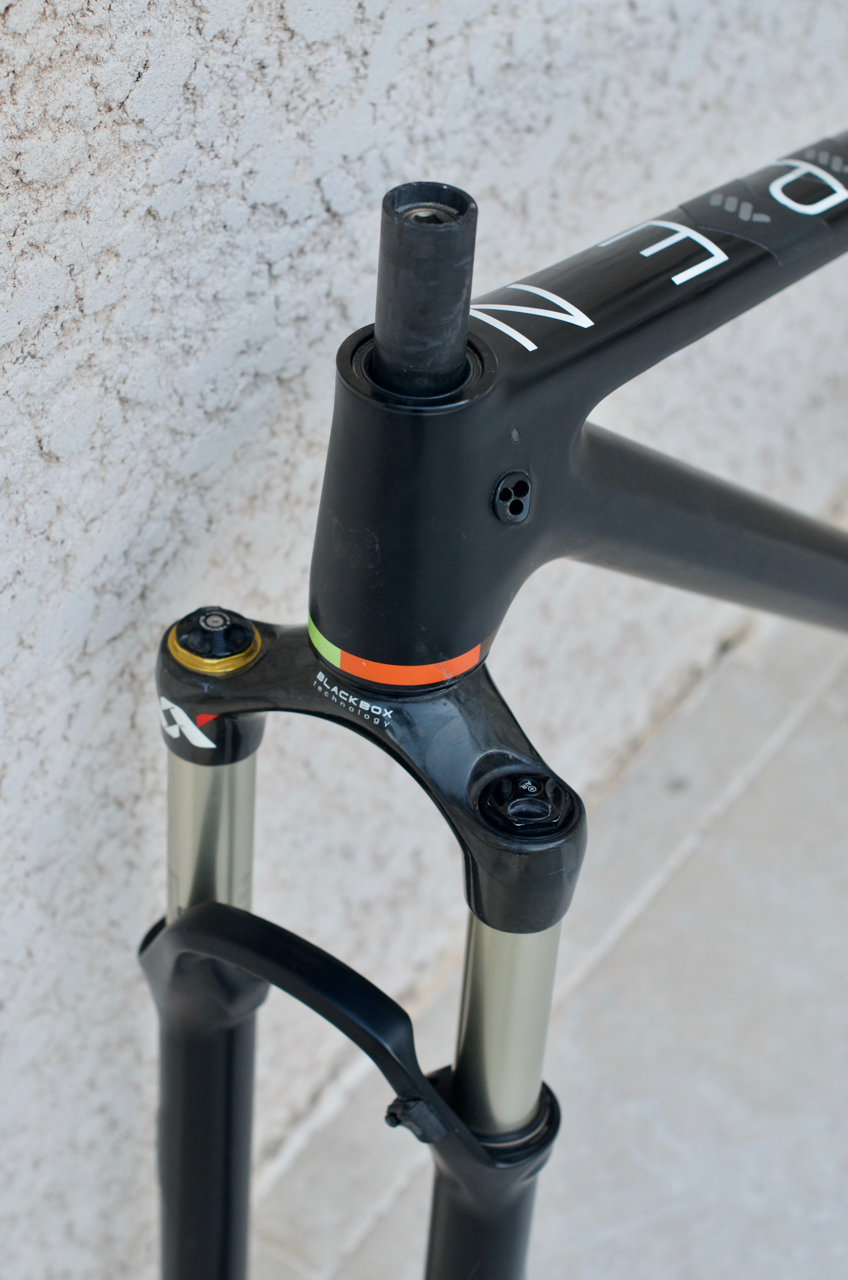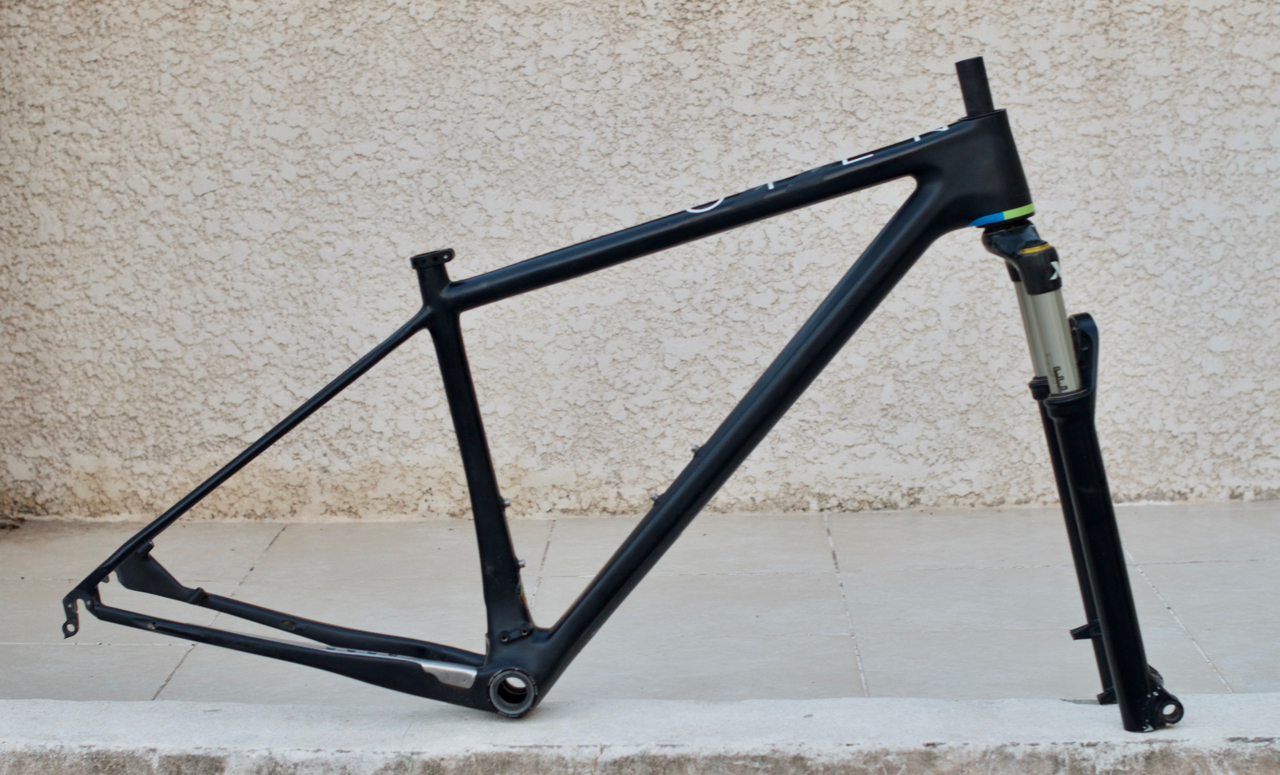 The bike will be built up with Rotor Rex cranks, Shimano XT M8000 1x11 transmission, but which wheels?
I would like a decently light pair, but something that would be comfortable as well. I weight 70-73kg depending on frequency of appetite for pizza in the evenings.
Any suggestions? When in race ready shape, I can produce about 750-900w for 10-20s efforts and 380-420w for the kind of 2-4min climbs that the courses contains, so a bit of lateral stiffness would be nice too.
As for seat post, stem and handlebars, we'll see. The bike doesn't need to be ready to ride for another 2 months.