A friend reach out to me If I could rebuild his Pinarello Dogma the way I wanted to.
He bought the bike last year, 55cm, SR components, zipp vuka handlebar, most stem, specialized saddle and Mavic wheelset, picture below has the vision wheelset from his Cannondale Evo and what It looks like when he drop if off.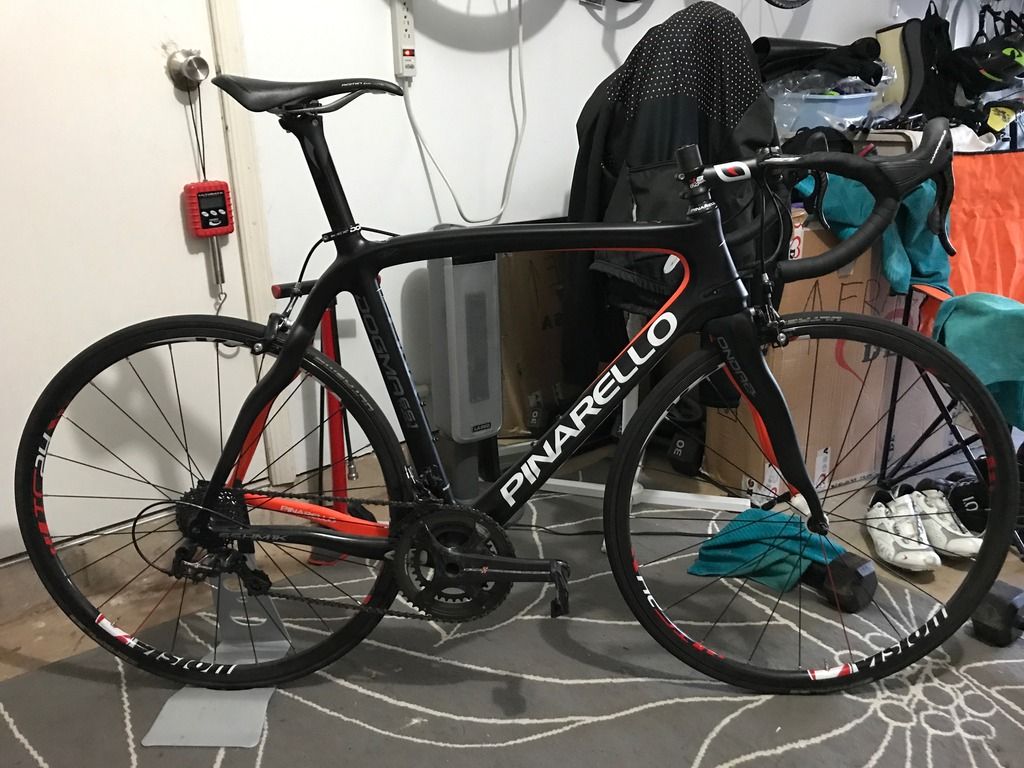 I asked him what he wanted done and he told me to rebuild the bike just like It was mine and the way I wanted it. He had some parts bought already that will go perfectly on the bike.
Build list
Pinarello Dogma 65.1 Think 2 55cm - 1090g , Fork - 390g
Campagnolo Super Record EPS Shifter, RD and FD
Campagnolo EPS V2 power unit and interface
Campagnolo Super Record Crankset
Campagnolo Super Record Brakeset
Campagnolo Cassette
Campagnolo Record Chain
Deda Superleggero/ra Stem and Handlebar
Arundel Gecko Handlebar Tape
LW Meilenstein Wheelset
Veloflex Arenberg/Carbon Tubular tires
Saddle - undecided which one to use, but i'm installing a Selle Italia SLR for him to demo.
I already started stripping the bike and ordered some small parts needed. I'm surprised that a size 55 dogma is lighter than my 50s C60 which is at 1320g with hs and bb cups. The 1090g Dogma is bare with rd hanger. More to come ..