Hello everyone, I'm new to posting this forum but have been a keen reader for a long time.
Recently I started a short term contract at a company after coming out of studies. To celebrate |I decided it was time to move on from my old Carrera Virago 2012 bike and onto something newer with disc's.
My virago had been modified quite a lot with Carbon bars, stem, sadle, seatpost, cranks and some very nice ffwd f6r's but I kept the original 105 gearset. the bike got to a reasonable weight for such a cheap frame and gearset (circa 7.6kg) sadly getting caught in a pileup during an outdoor velodrome race wrote off my front wheel so the bike has ended its life with a very old box section front wheel.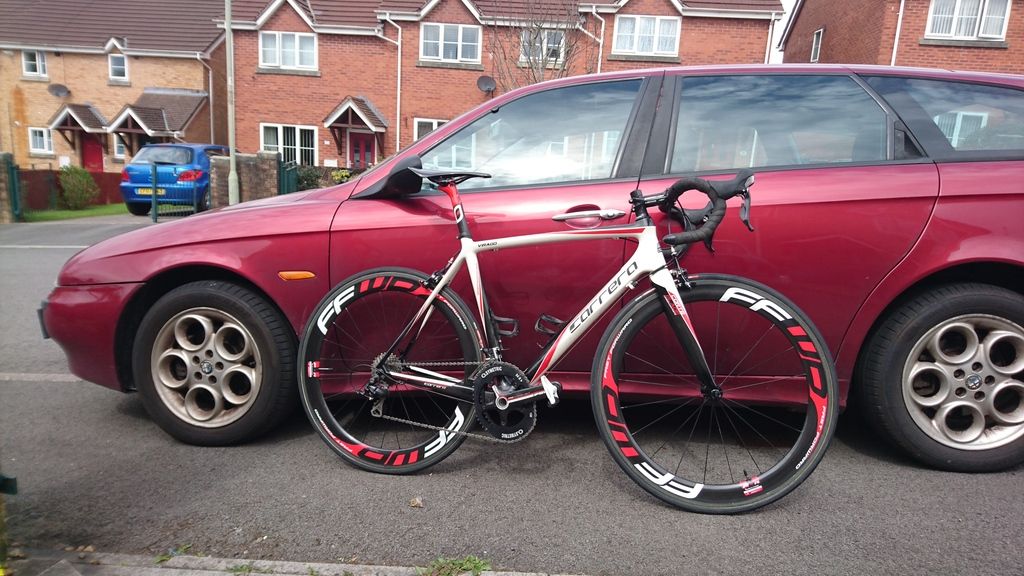 After a long time looking at fully built models including the BMC road machine rm02, Cannondale CAAD12, Giant Defy and a few others I decided I couldn't condone the cost and weight penalty of the aluminium parts and cheap wheels.
I then Started looking at Chinese disc frames for a new build but nothing took my fancy that wasn't a clone. Then I saw a CAAD12 disc frameset heavily reduced and knew it was the one. I have built this bike up with low end sifters and mechanical discs to save money as I plan to swap to Sram etap HRD in the future when I secure a longer contract.
As a little disclaimer I know I haven't measured every component that does all add up but I have taken the approach of its already separate I will measure it, otherwise i will leave it alone.
Brand: Cannondale Type: CAAD12 disc
Final weight: TBC
Frame: Cannondale CAAD12 disc (2016) = circa. 1098g (scales max at 1000g)
Fork: CAAD12 disc (2016) = 430.4g (uncut)
Headset: CAAD12 standard
seatpost clamp: CAAD12 standard = 12.7g
Seatpost: Hylix 25.2mm (ebay china) = 174.7g(uncut)
Seat: Chinese full carbon generic = 114.6g
Bar: Chinese generic integrated bar 420 x120 = 374.8g
Bartape: halfords brand
Bar ends: Custom 3D printed = 12g
bottle cages and hardware: TBC, though likely elite crono cx (x2) at 196g
Front caliper: TRP Spyre slc = 155g
Front caliper: TRP Spyre c = 146g
Disc's 140 x2 = 187.2g
Front derailleur: ultegra 6800 = 86.8g
Rear derailleur: ultegra 6800 = 202.4g
Crankset: rotor 3df bb30 130bcd = 554.7g
Chainrings: Osymetrics 54-42t 130BCD = g(42t) g(54t)
Chain: KMC x11.93 =261g (full)
Shifters: Shimano 105 5800 x2 = 481g
Cassette: Shimano 105 11-32t = 306.3g with locking ring
Wheels: Prime RP-50 tubular disc = 652.5g(front) 776.5g(rear)
Tires: vittoria rally tubular 25c (x2) = 640g
Pedals: Boardman road pro= 257g
Tub tape: tuffo tub tape
The first batch of parts:
The final product: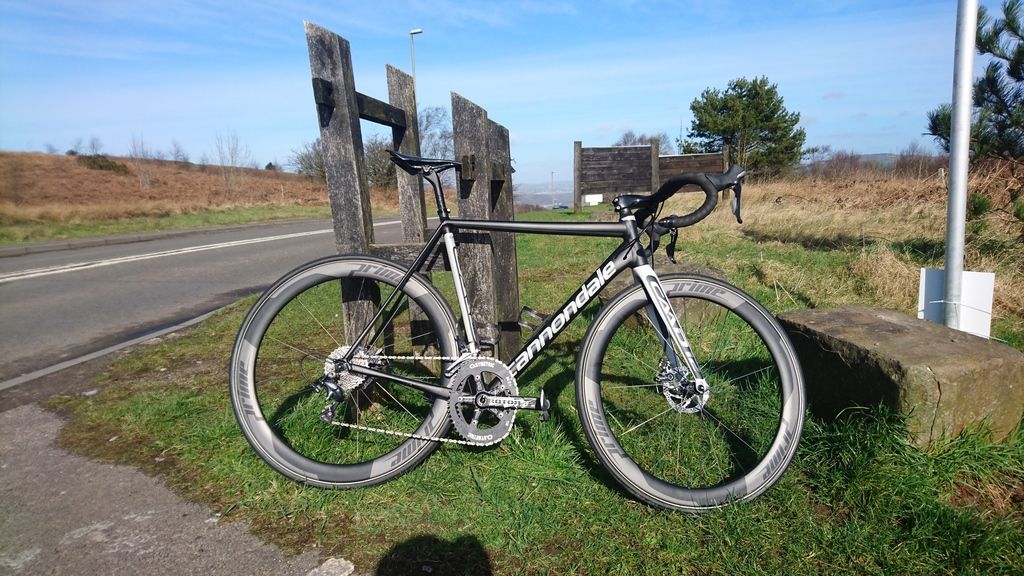 Wheels: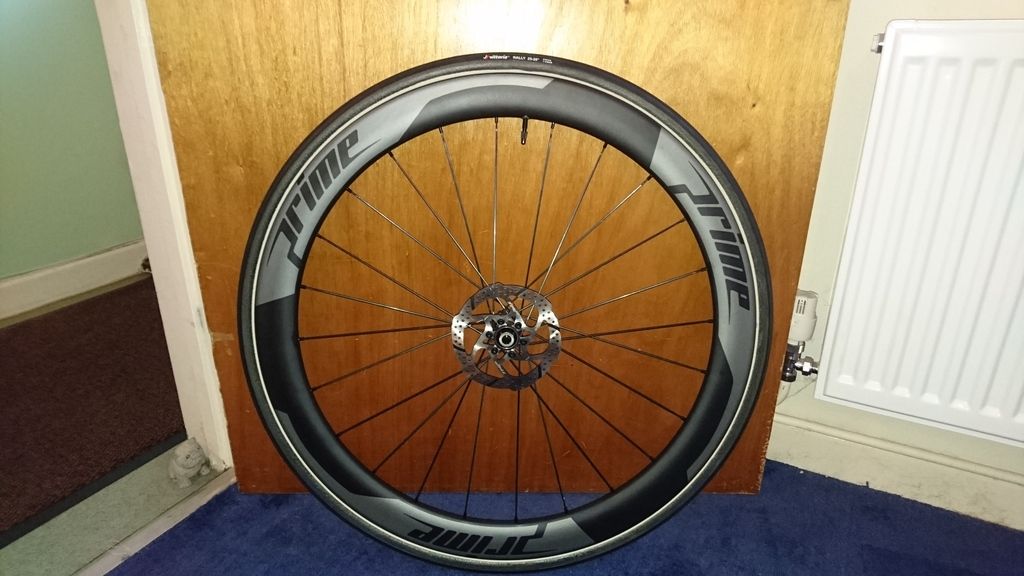 Handle bars:
Crankset: