Building up a new CAAD12 that has replaced my old and trusty CAAD8. It went to a good home with a new rider and so onto newer and better things...
I purchased the whole 6800 Ultegra bike. It will be completely torn down and built up with some parts being changed. Obviously will try to get it as light as I can while keeping things durable and dependable for racing. Will probably upgrade things as budget allows. Will ride Ultegra for now as its been a long time since I had a Shimano group. May switch over to Sram Force/Red at some point. The new Ultegra does look and feel nice. Look forward to putting some miles on it. Onto some photos and weights: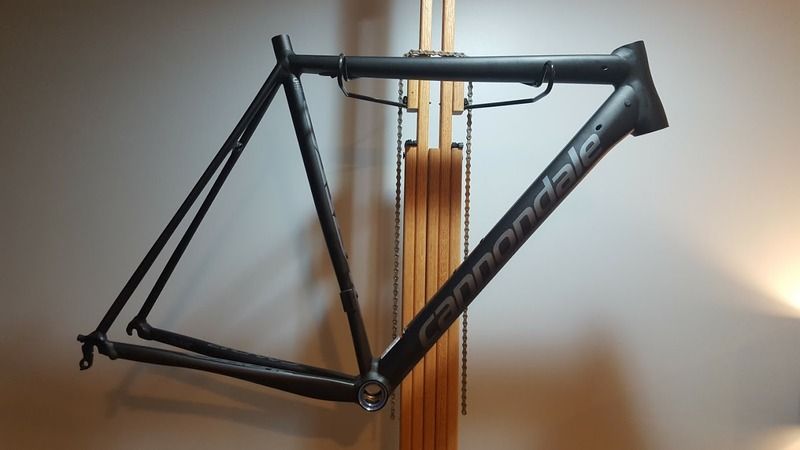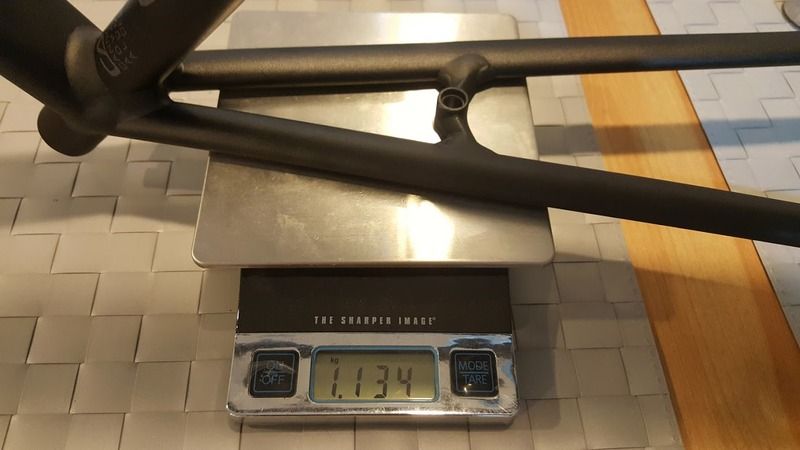 Frame weight pictured above has been completely stripped and only includes derailleur hanger and BB bearings which weigh 46 grams (according to prendrefeu and his tare down of a 105 bike)
Frame (black anodized, 54cm) - 1088 grams. Quite impressed here.
Fork (uncut) - 384 grams. About 5cm to be cut.
Headset bearings, Slam that stem cap, 5mm spacer, top cap - 74 grams
Seatpost (Cannondale C2 unidirectional carbon) - 235 grams
Seatpost collar - 12 grams
Crank - Cannondale SI w. SpiderRings 52/36 + all spacers - 625 grams
Brakes (Ultegra w. pads) - 344 grams
Front derailleur (Ultegra) - 87 grams
Rear derailleur (Ultegra) - 200 grams
Shifters (Ultegra) - 422 grams
Chain (Ultegra) - ?? grams
Handlebar - Bontreger RXL carbon 42cm - 235 grams. Stock C2 alloy bar was 318 grams.
Stem - Kalloy Uno 110mm -17 - ?? grams
Saddle (Specialized Power Expert 155mm) - ?? grams
All cables + housing (Jagwire link system) - ?? grams
Bar tape (Fizik Endurace 2.5mm) - ?? grams
Bottle cages (eBay, carbon) - 43 grams
Pedals (BeBop w. Ti spindles) - 150 grams
As of now the wheel choice will probably consist of the new Ksyrium Pro Exalith SL and November Rail 52. I also have a set of hand built H+S wheels that I can use for poor weather/gravel.
More to come...