Well, when I was shopping for my last bike two years ago I narrowed it down to the BMC SLR01, Focus Izalco Team, and the Cervelo S5. I ended up up buying the SLR01 (see link below). It's been an amazing bike however I still have the itch for Aero. A few weeks ago my LBS dropped the price of this S5 (see below) to $2800. I couldn't resist.
viewtopic.php?f=10&t=112078
#
Here she is the day I paid for her. Bone stock.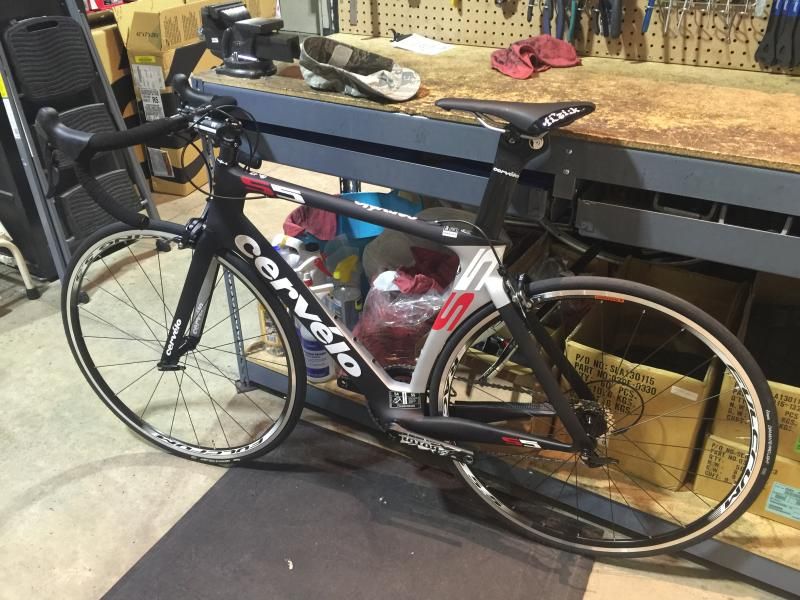 Stick around for her transformation.