So I've been toying with the idea of getting a Nago for a very long time, and to be honest the obvious factor of cost being the thing putting me off it. Top with that being 27 and just getting engaged so having bugger all money may have something to do with it.
Anyway, due to a rather fortunate set of events which would take too long to explain I have managed to get my hands on a 56S Colnago Frameset to replace my S Works Venge. I was a bit worried about sizing but turns out a 58CM Venge only has 2MM longer reach than the 56S Nago.
The build is pretty classic, full SuperRecord groupo mechanical, Fizik Antares saddle, R1 Fizik stem 110mm, Bora One's (couldn't stretch to the Ultra's!!). I will update with a full build including weights, but it seems to be around the 7Kg mark at the moment.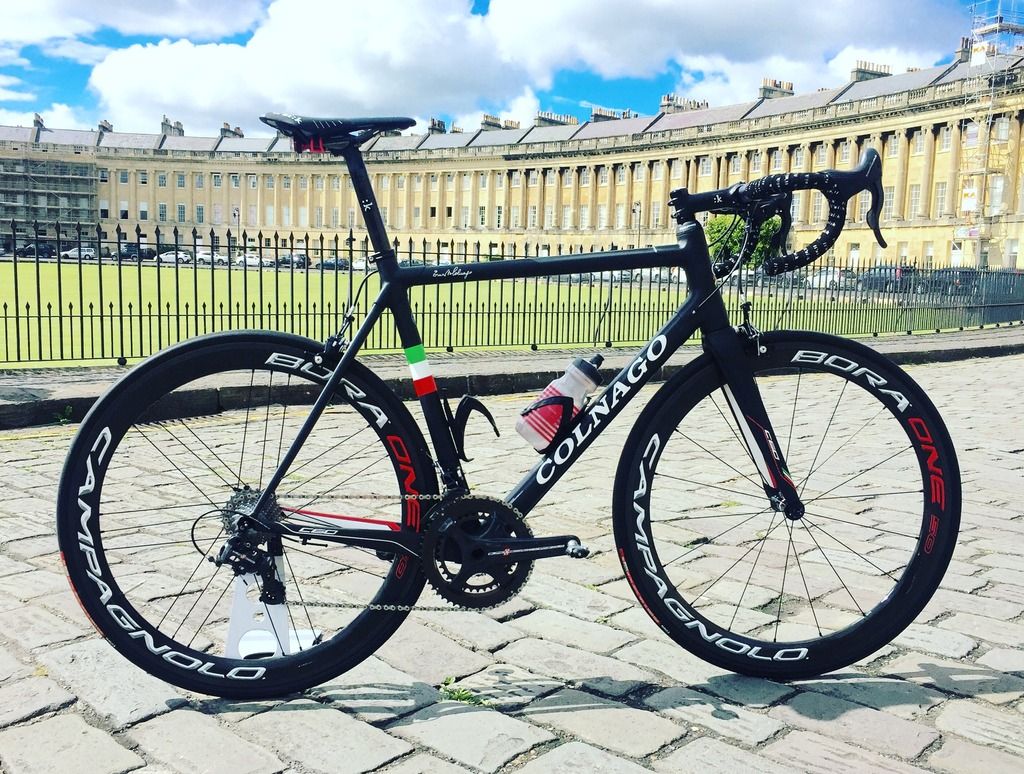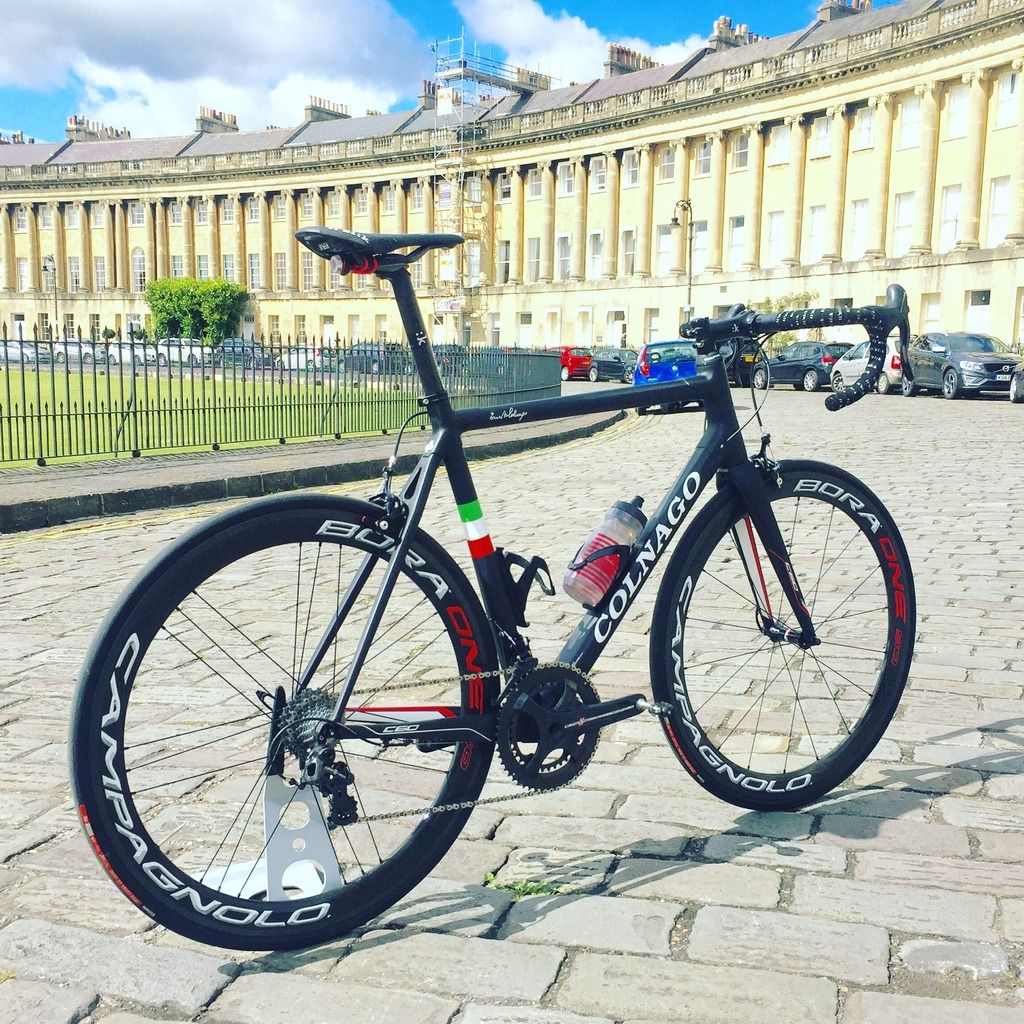 I'll update accordingly but for the moment I'll just be riding it, so far it has been an incredible ride. My only getting used to is the switch from Shimano to Campag. Campag seems much more precise and crisp, but also that little bit harder to actually push the shift/up-shift!
Update to how she currently sits: