It's certainly no weenie, but living and training in England means riding in the rain. Couple that with a little one running round means my training bike needs to do double duty as a commuting bike too (need to make the most out of the time I have available). I used to have a Kinesis Racelight T, which I did a fair few miles on before it eventually died. However the awesome guys over at Kinesis were able to hook me up with the upgraded model under their 'crash replacement' scheme. Winner!
The story of my old Racelight can be read
here
.
Anyway, pictures!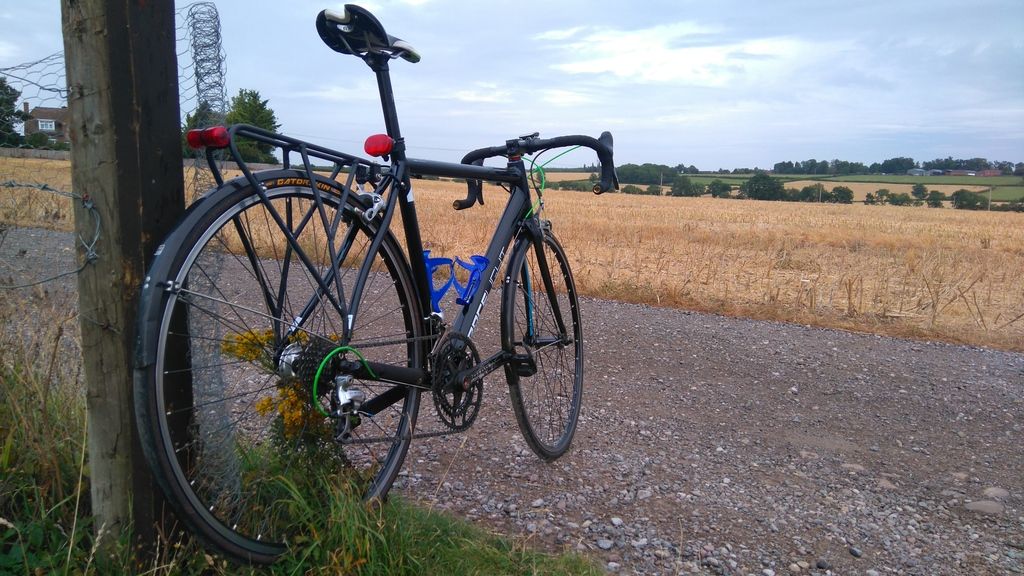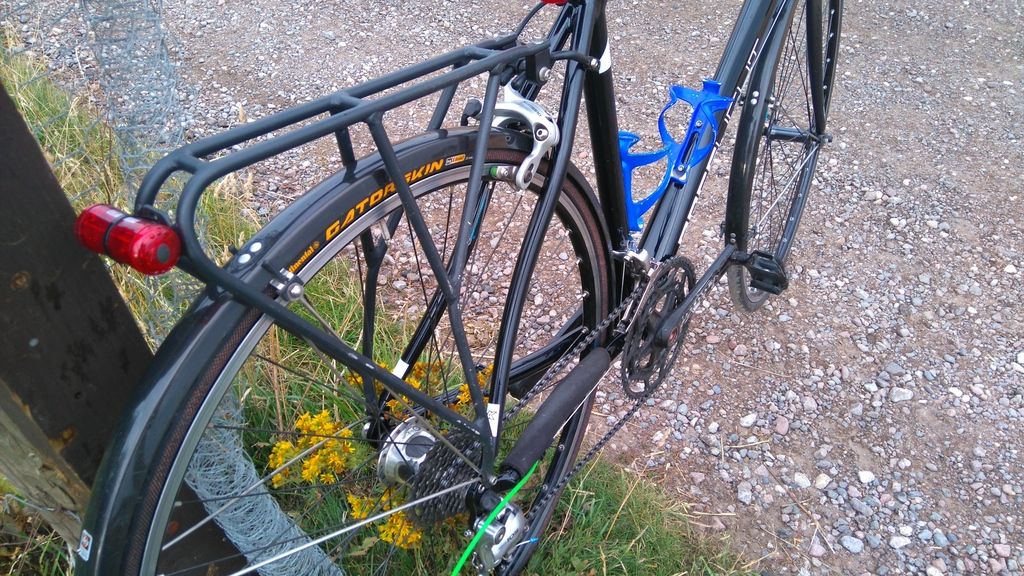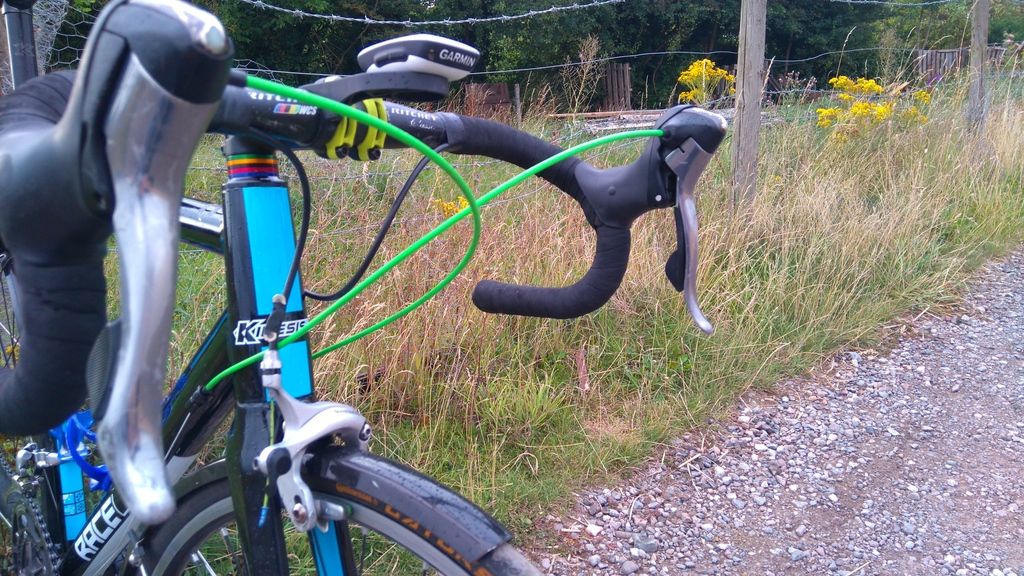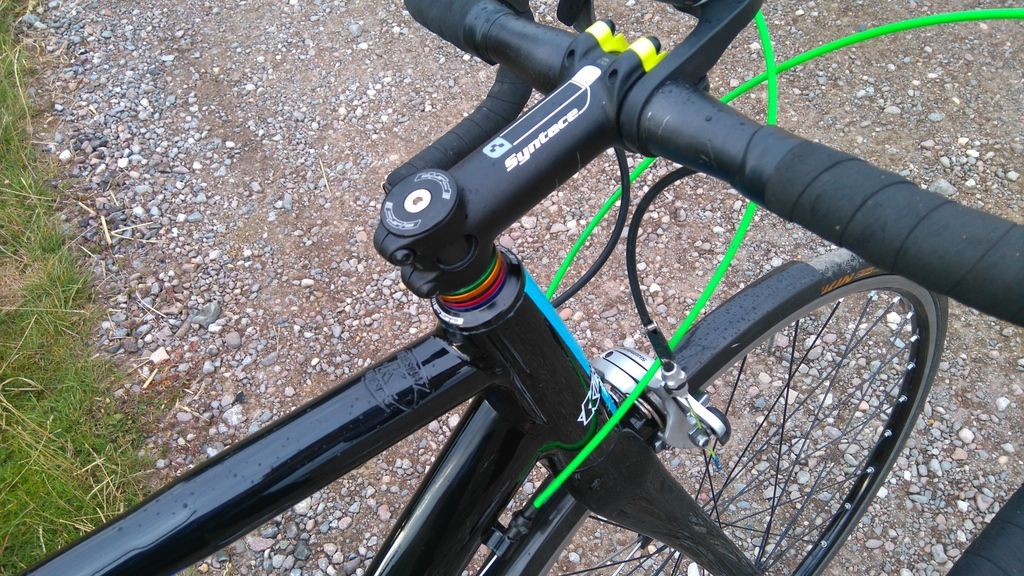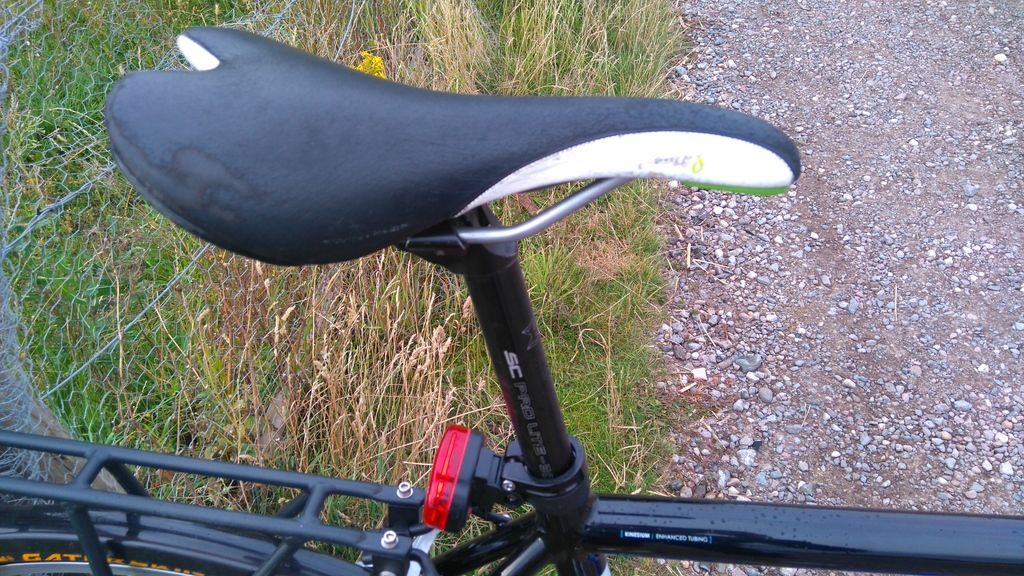 Buildkit is 105/PowerTap G3 on Open Pros, Rotor 3d+ cranks and 53/39 Q Rings, 105 5600 shifter, mechs, chain and cassette, KCNC post, F109 stem, Ritchey WCS Classic bars. A very old and very worn Fizik Aliante and crappy Gatorskin tyres (until I can find some 27c Pave CGIIs). SKS Bluemels and a Tortec rack finish it all off.
Total weight is a rotund 9.72 kgs, but I'm happy with that considering it's designed to be durable and weatherproof.