Update: so bike looks like this now. I guess it's still pretty lame. It's 7.3kg with the carbon tubs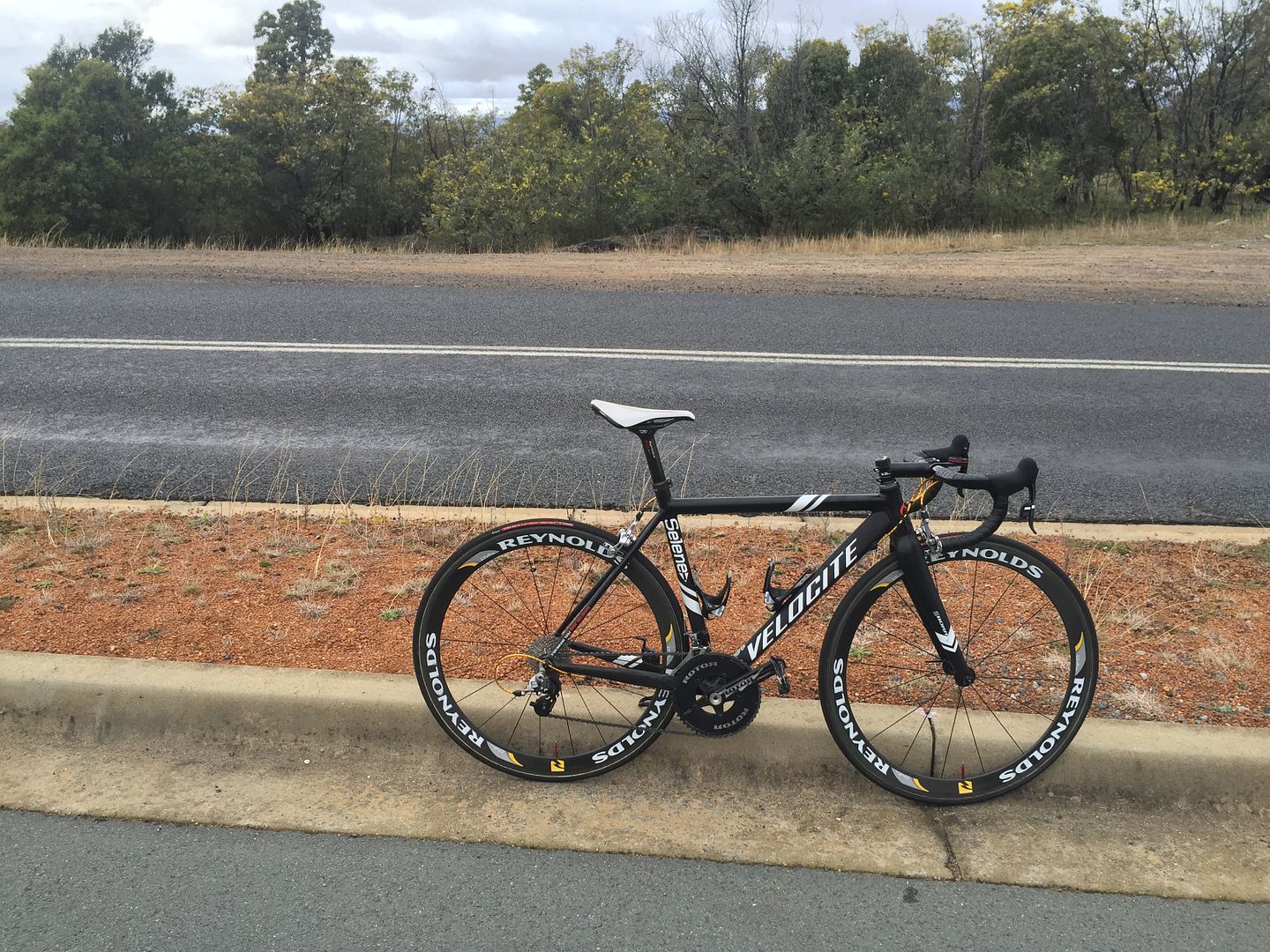 [\END UPDATE\]
So I needed a no nonsense training racing bike for my home away from home. I had a list of alloy bikes that I wanted to try (namely CAAD10, Falco Sakker). I wanted something alloy because I was always curious as to how good high end alloy is, and they worked out cheaper than carbon frames (except chinese carbon of course). I ended up receiving a sponsorship from Velocite so I decided to get on the Selene. Really impressed with the bike so far, it's everything I hoped it would be, and more. After the past month I've had on it, I can see why high end alloy bikes have such a cult like following.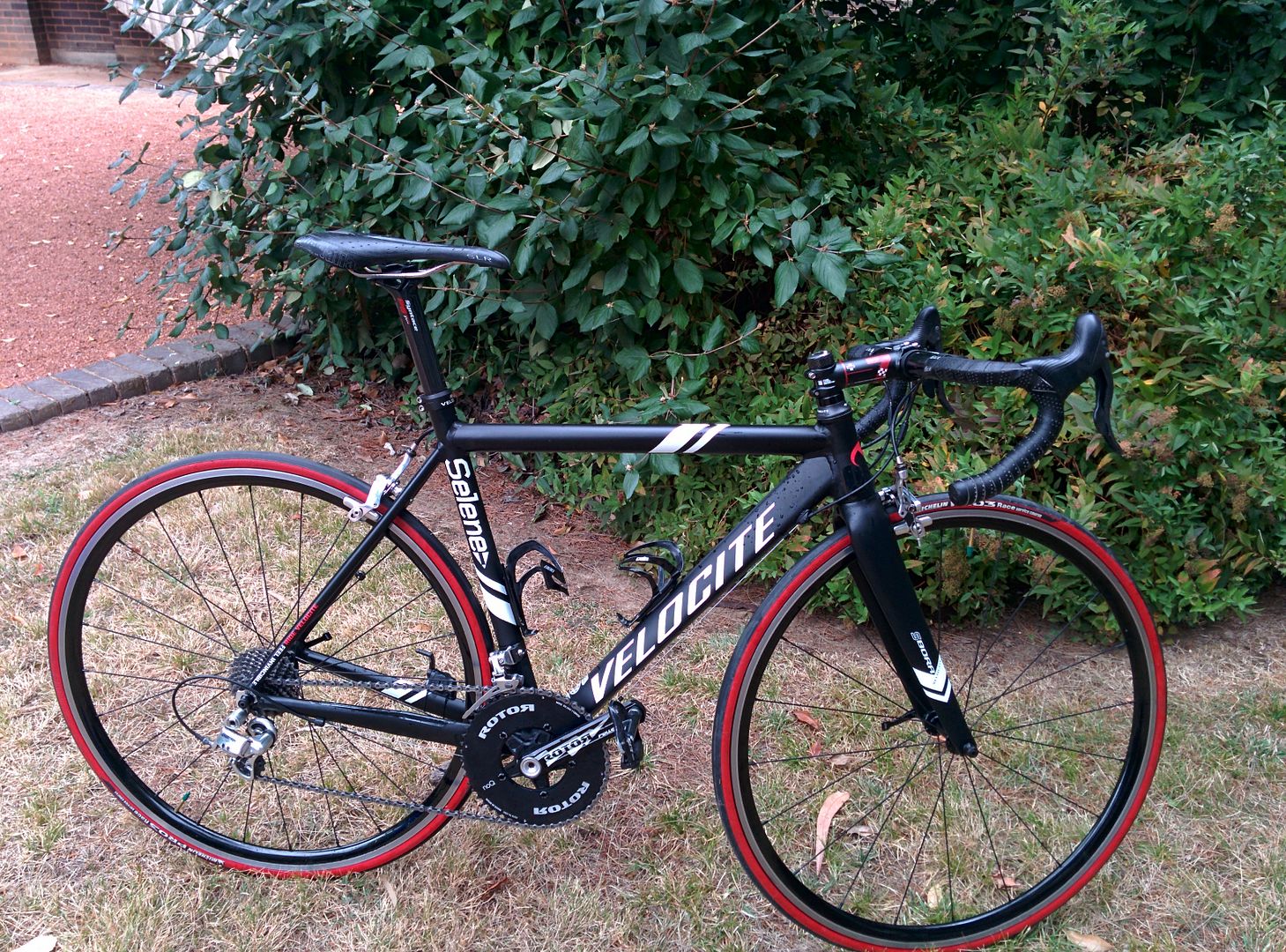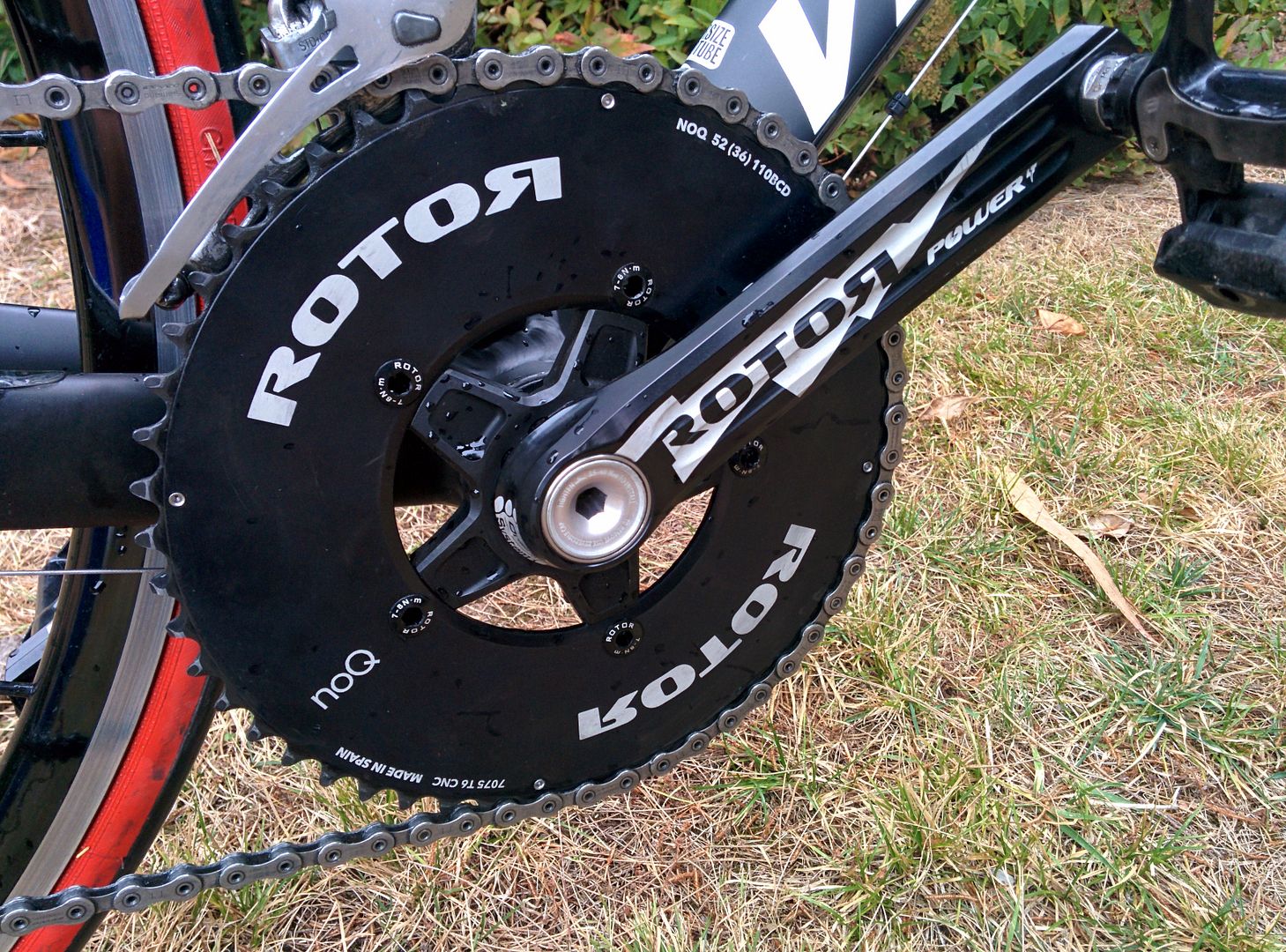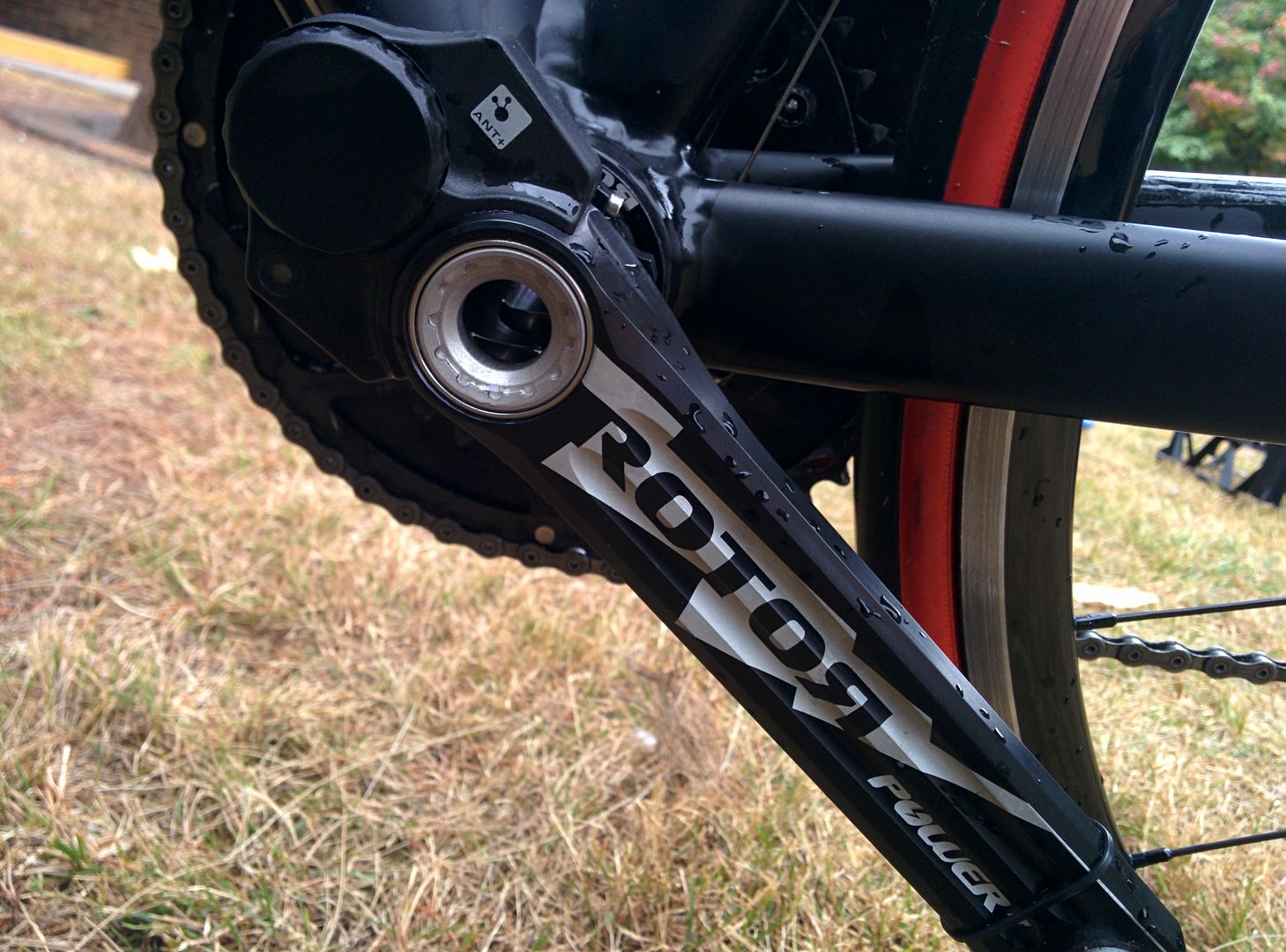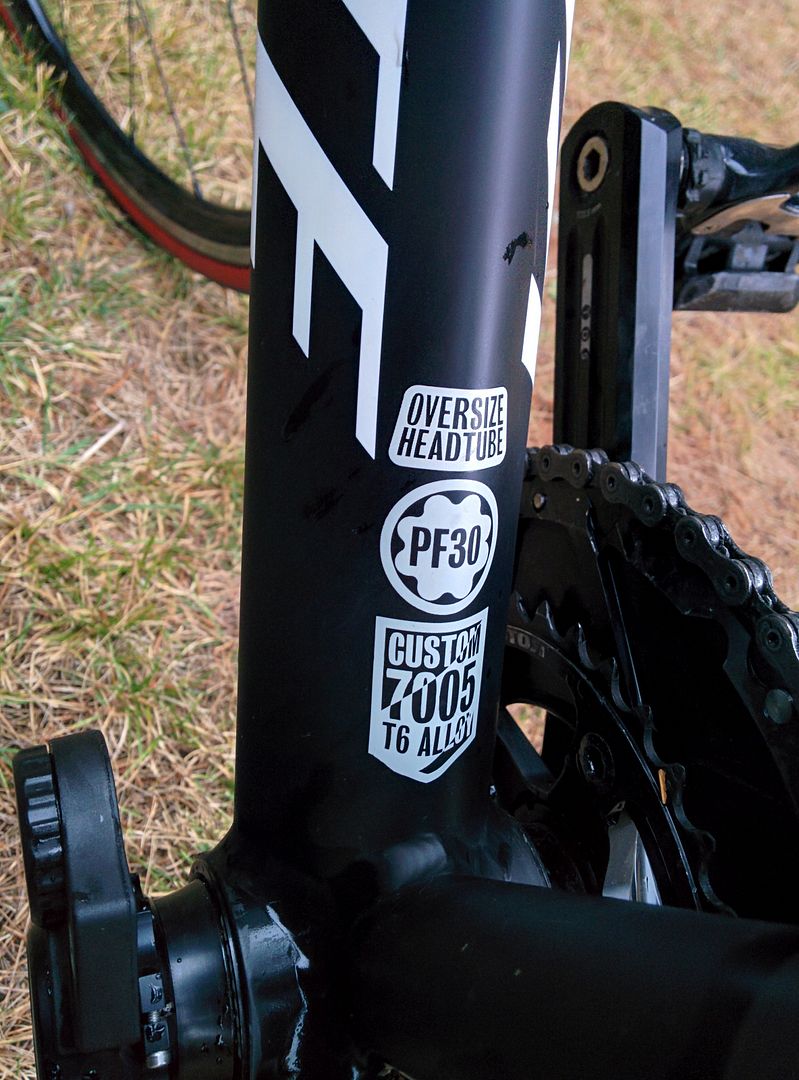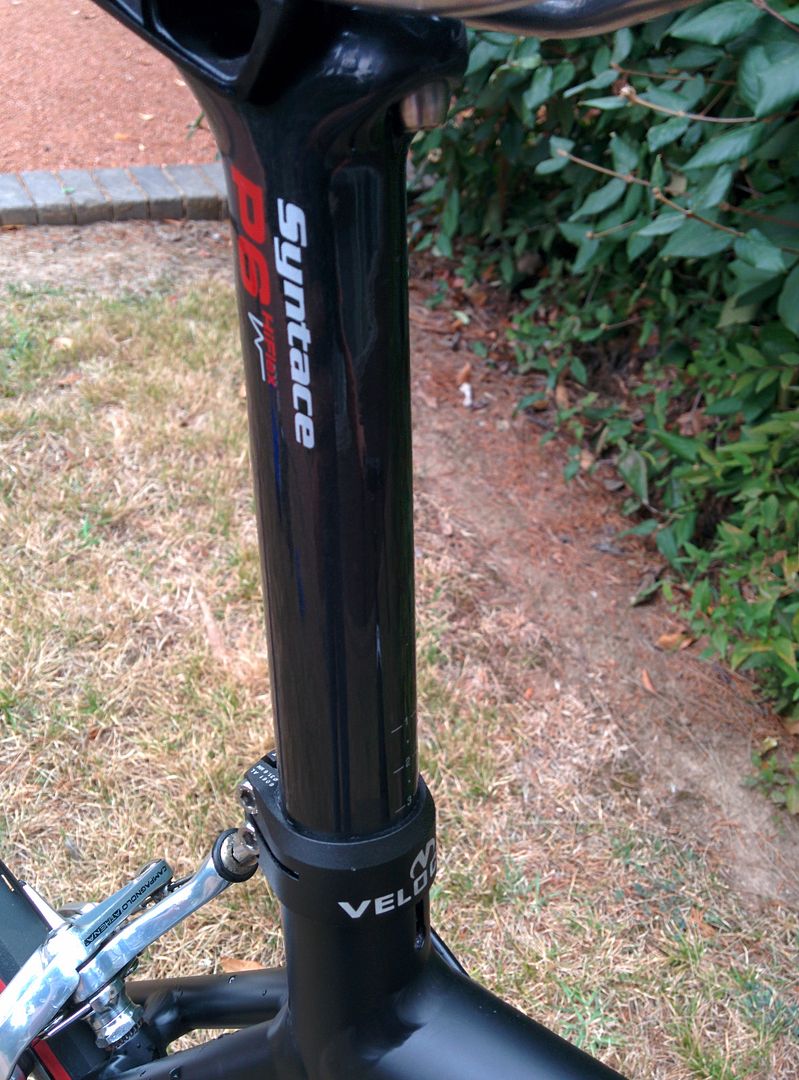 Build List:
Velocite Selene Frameset
Campagnolo Athena MY2010 groupset
Rotor LT cranks with 52/36 aero rings
Michelin Pro 3 race tyres
Michelin Latex tubes
Syntace p6 highflex seatpost
Kalloy uno7 stem
Ritchey WCS Logic II bars 40cm
Selle Italia SLR gel flow saddle
Fizik superlight bar tape
BBB alloy cages
Not sure what race wheels I want to get for it (namely, high, low or medium profile). Probably going to be chinese carbon (simply because I can't think of anything else under $400). Any suggestions?
Finally, can anyone guess the weight?