Specialized SHIV Pro, built for the road.
Disclamer: I

need

a 76° STA, and the 72.5° HTA and in road bike terms massive 405mm reach (I'm 173cm/5'8") suits me perfectly. Thus, this is not another case of just slapping road bars on a TT bike. Disc wheel then? That noise just gives me the goose bumps on every ride, reason enough in my mind...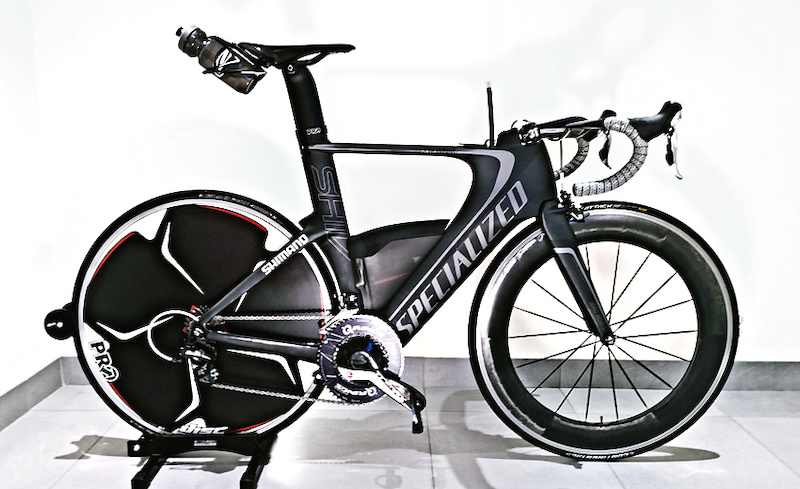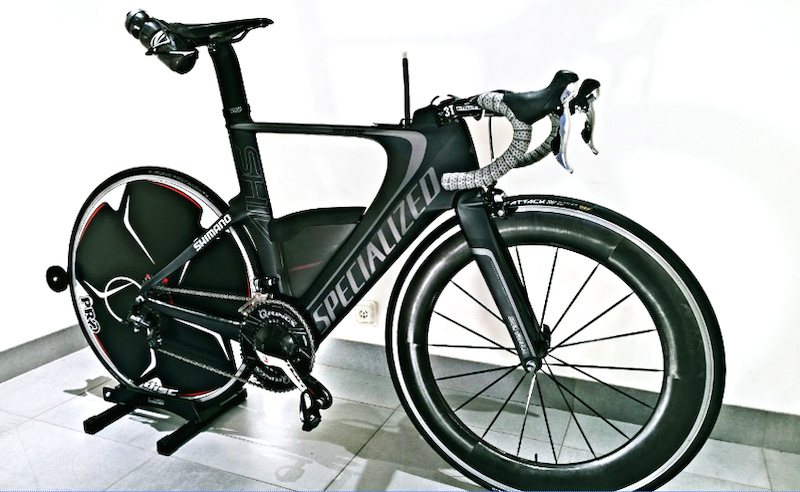 Specs

Frameset: Seatpost, fork, headset, BB, brakes: Specialized SHIV 2015 w/ stock TRP brakes
Cockpit: S-works Aerofly w/ 3T Integra LTD and 10spd 5700-105 brifters
Wheels: PRO Disc clincher rearwheel w/ SRAM S80 front, and an optional SRAM S80 rear in storage
Drivetrain: Fully bolt-tuned Shimano 7900-DA mechs, SRAM RED cassette and Vision Trimax TT cranks w/ Q-Rings, 7900-DA pedals, DA-9000 chain and QR's.
Misc: Fi'zi:k Antares saddle, Yumeya shift housing/cables, Lizard Skins DSP1.8 bartape, a lot of bolt tuning and some DIY to the internal water bladder.
A few words on this build, I'm a wrench down at the local LBS so got a great deal on this frameset, and the geo was right up my alley so I took it. Will mostly be doing fast fair weather solo rides around 100km/60mi, have got other bikes for rain, commutes and group rides. For very good reasons I won't post the actual weights