Good morning everyone I'm a noob on the site but a long time fan.
I purchased a standard Cannondale Evo 105 bike last week and ended up building this with parts I had laying around.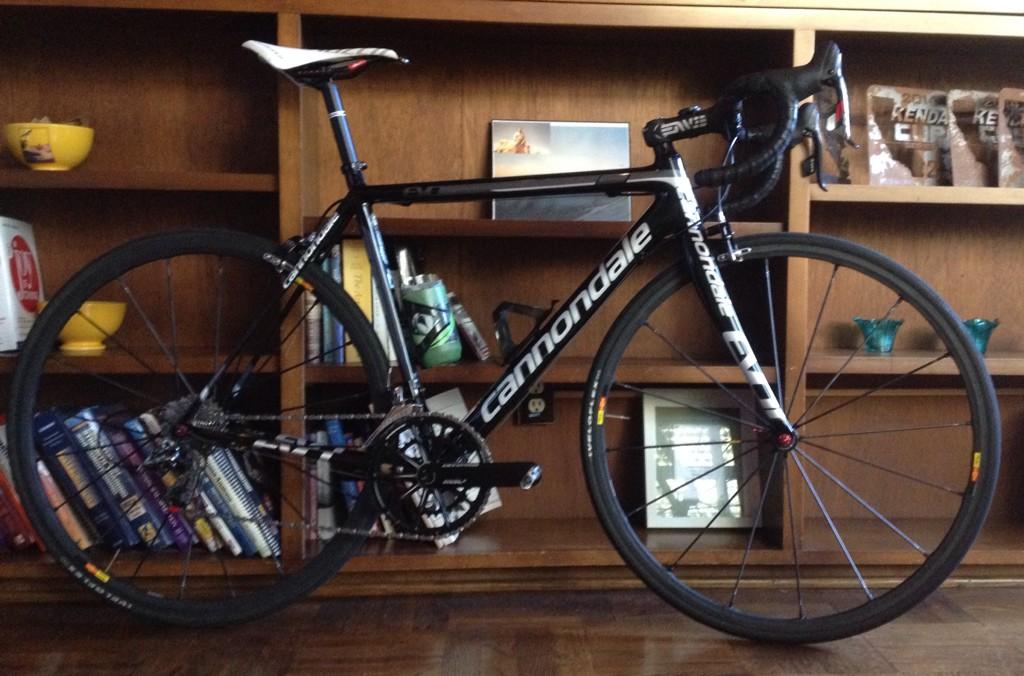 Build List:
Supersix EVO 52cm
Enve 44cm bar and 120mm stem
Lizardskin 2.0
Mavic R-sys SLR
SRAM 2013 RED groupo
SISL2 175 crank w/ stages
Compact Spidering
Ultegra 11-28 cassette
Ultegra chain
SI Alu Seat post
Romen EVO saddle
KCNC Ti skewers
Velloflex 23c tires
Speedplay stainless
Zero G's
Arundel cages
She ended up coming in at 6.37kg, Obviously I can still do more but this seems to be just fine for now.
Happy Monday!