Thought I might show my new ride. Have handed my 2012 Paris down to my youngest son and have just finished assembling this. Net weight reduction has been 290 grams so I am quite happy with the result. Almost pulled the trigger on a Dogma F8 but neither frame will make me into a pro
Build list is...........
Pinarello Dogma Think 2, 51.5
Full Shimano 9070 DI2 with Sram XG1190 cassette
3T team stem & tape, LTD bars
stock seat post, clamp & expander
Fizik Antares 00 seat
Zipp 303 tubulars
Conti GP 4000 tires
Alpina bottle ages
Shimano DA 9000 pedals
Also have Frameskin protection film fitted and Stan's sealant in the tubbies.
[url][http://s1288.photobucket.com/user/stevemono/media/DOGMA1_zps84a3adf1.jpg.html]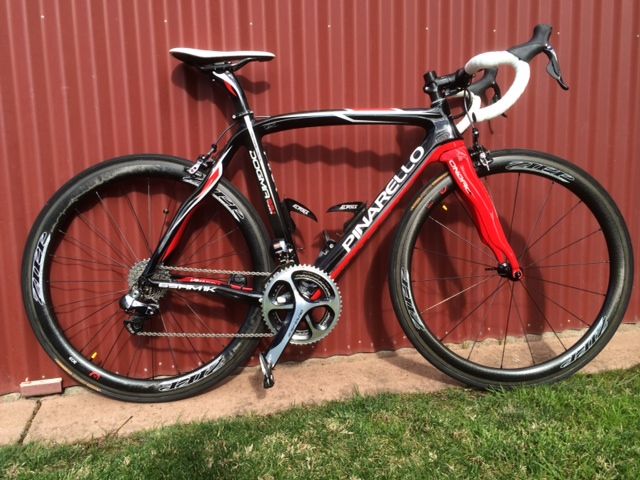 [/url][/url]