Check page 2 for updates!
So for the last few months I've been saving up to buy this bike and riding this in the mean time: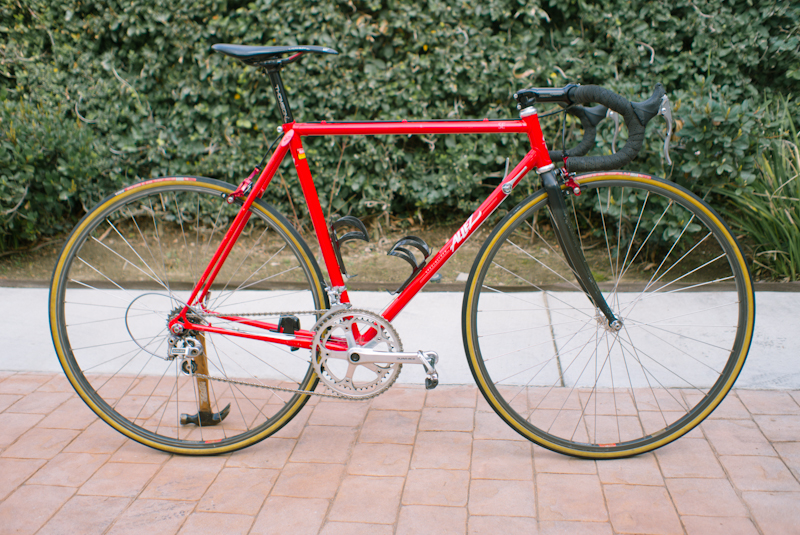 Anyway. I wanted to size down from the 52cm frames I rode previously for extra #slamthatstem:
So I figured I can either get a 48cm CAAD 10 OOOR why not look at China carbon? I've been anticipating this build for a few months and I was pretty sure I was gonna get a FM066SL or a replica Venge, but in the past few months, these have popped up and I'm more of a climber than flats sorta guy, so I got this instead of a Venge. I already have had SRAM Red and Dura Ace so I figured why not try Campy? Here are the specs:
Frameset:
Frame - SL4 Custom Paint - 1052g including RD Hanger/plastic piping
Headset - " - 58g
Fork - " - 328g cut
BB - SRAM BB30 Bearings in Token PF30 Cups - 78g
Seatpost collar - SL4 - 18g
Expander - " - 52g
Frameset total: 1586g
Group:
Shifters - 2013 Campy Chorus 11 - 340g
FD - Shimano FD-9000 - 64g
RD - 2013 Campy Chorus 11 - 184g
Brakeset - Campy Athena tuned/SwissStop Black Prince - 299g (328g stock)
Chain - KMC X11SL - 216g cut
Crank - SRAM Red Exogram 172.5mm 130mm BCD Sanded/Stronglight CT2 53/39 - 493g (502g before sanding)
Group total: 1596g
Misc.:
Stem - 3T ARX Team 120mm -17 Stealthed - 134g
Bars - 3T Ergonova Pro 38cm Stealthed - 239g
Seatpost - 3T Dorico LTD 27.2mm Sanded - 184g
Saddle - Fizik Antares 00 White - 138g
Cables/Housing - Yokozuna Reaction - ~160g not exact...
Bartape - Cinelli Caleido White - 58g
Bottle Cages - China Carbon - 55g
Misc. total: 968g
Wheelset:
Front Wheel - ~2006(?) Reynolds Stratus DV-UL Tubular - 472g
Rear Wheel - " - 684g
Skewers - eBay Bolt-Ons - 28g
Glue - Vittoria Mastik One - 20g
Tires - Vittoria Corsa Evo CX/Stan's Sealant - ~540g (238g/256g + 2oz sealant each)
Cassette - Shimano CS-6800 11-25t - 226g
Wheelset total: 1970g
Build total: 6120g
+ Mavic Race Ti Pedals (228g): 6348g
More photos:
http://www.pedalroom.com/bike/specializ ... -sl4-18116