Long time browser, first time poster.
I've had my Focus for about a year now. I upgraded from an ali Bianchi Via Nirone Veloce to this.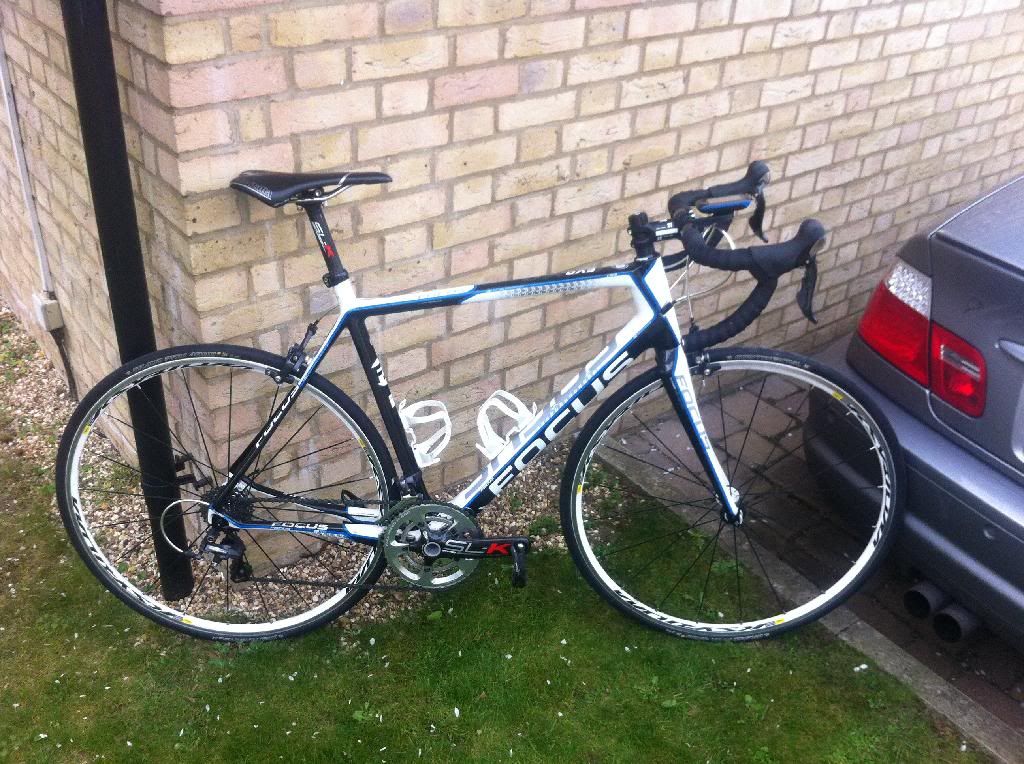 I'm looking at ways to lose some weight off the bike so ideas welcome. I'd like the keep the weight reduction on or around the right side of the £1/g diagonal. I'd rather lose weight off the squishy rider before spending big money.
I've added:
SLK chainset 599g (-131g)
3T Ergosum Ltd carbon bars 190g (-125g)
3T Arx stem 124g (-22g)
SLK seat post 193g (-84g)
Mavic Equipe S wheels -? It came with Fulcrum Quattro. Negligible weight difference but I had the Mavics on my Bianchi.
Ultegra carbon pedals 256g (-50g? over my old metal 105s)
Selle Italia SLR 182g (-82g)
Planet X Ti skewers 44g (-81g)
To-do list:
Wheels - Was looking at Mavic SLS however some friends have suggested Stan's tubeless that cost much less and are lighter. They're impressive on the MTB.
Cassette - 11-28 to help with my summer plans (Alps and Rad am Ring 24hr race)
Chain
Bottle cages - current ones are 48g each
Chainrings - I want some dark ones when my current ones wear out