Decided to switch it up for this season and change my road race bike. I liked my S5 except I wanted abit more of a traditional race frame. My girlfriend got a 49 Tarmac last summer and I test rode it a few time and knew it was the bike for me.
Picked it up from the shop around a month ago and have been riding it the last few weeks and in my first races. Good bike this! Not exactly sure on the weight yet; but I'd guess around 6.5-7kg from the Indiana Jones scale. Could make it lighter with carbon bars and a more exotic post and brakes but the current setup is so functional.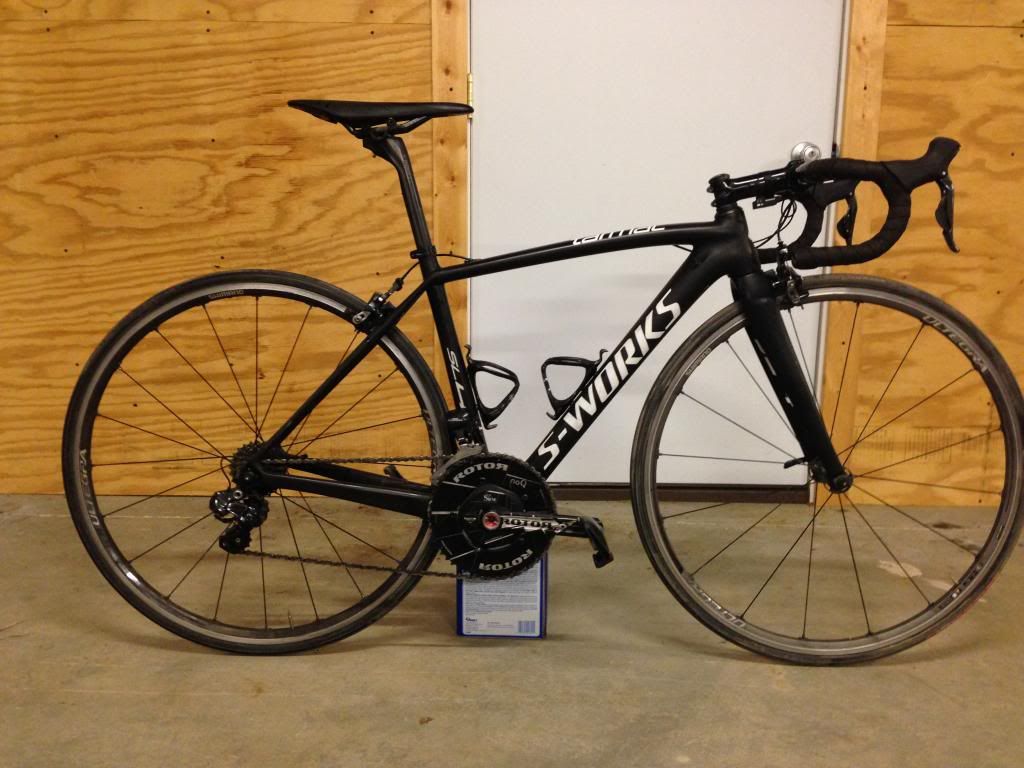 49cm S-Works Tarmac SL4
6870 Ui2 +DA9000 Brakes
Ultegra 6800 clincher wheelset
Rotor SRM
120mm -7 Zipp SL stem
40cm Zipp traditional SL bars
Poorly wrapped cincelli cork tape
Look Keo Blade Pedals
Have two sets of wheels coming from wheelsfar as well; a 50mm tubular/dt swiss 240s which im going to pair with some gumwall veloflex's or vittorias and a set of 38mm clinchers which I think im going to put my 25mm vittoria paves on. Should be down in the low 6s, high 5s with the 50mm tubs.
More pics.