Have trained and races alot on the bike and I love it! Super smoth and handles great over all sorts of pavement also love gravel roads. Can not feel any lack of stiffnes (for me at 74kg) and it climbs super sweet! Please ask if you wan't any more info about it.
Sold the 6.7's and bought a pair of 45's insted, did really love the SES but felt that the 45's suits me better tho I like to climb alot. New handlebar aswell because f*cking ryanair crashed the tornova on a flight...
Frame: Condor Super Acciaio 2014 size 58cm
Wheelset: Enve 45 tubular with Dt240s hubs and Vittoria Corsa Evo Cx 23mm
Groupset: Sram Red F/R Derailleurs and Rival Shifters
Chainset: Rotor 3D+ with 53/39 Stronglight CT2 chainrings
Other parts: 3T Pro Ergosum handlebar 42cm, 3T Arx Team 130mm -17 stem,
Specialized Toupe Pro saddle, Carbon Seatpost, Speedplay pedals, Kmc x10sl Gold chain.
New weight is 7,23kg!
Future updates:
- Hollowgram or S-works cranks
- Alligator ilink cabels
- Ti spindles
- King Ti cages
- Sram Red Shifters ( Maybe Sram Red 22 if I can get a good deal)
- Maybe change to Rotundo handlebar
- Stage or p2m powermeter
- S-works Toupe or Berk saddle
New pic!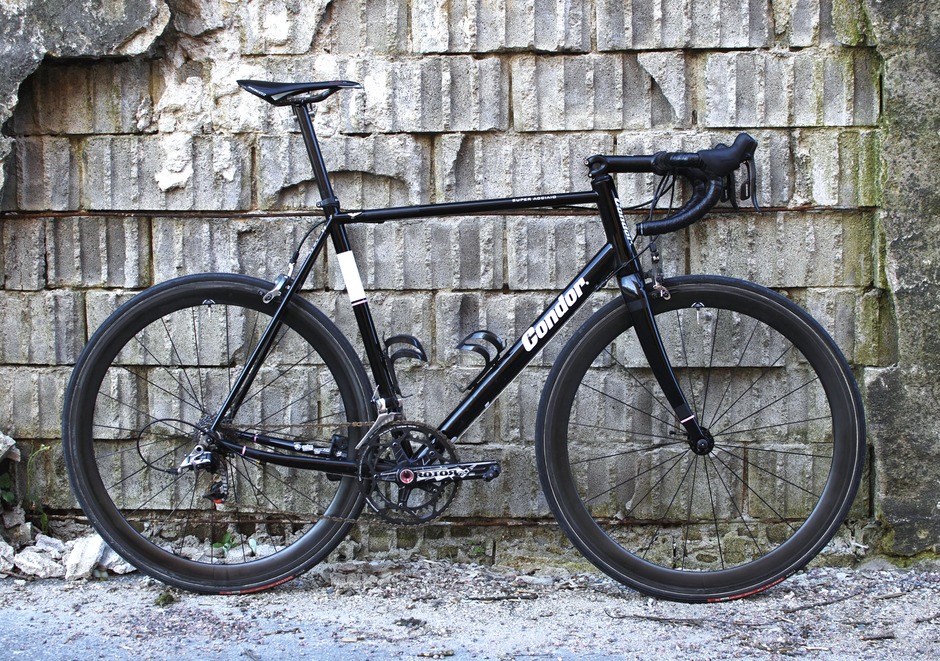 Old pics: