I sold my SLR01 end of summer this year, and wanted a lighter and climbing bike to built. Wanted to get the new 2014 Cervelo R5 but fund is tight right now. I really wanted to get back on a Cervelo R series frame, did some search and 2012 Cervelo R5 VWD is one one the lightest R5. Search a few bike shop in the area and got lucky to get a new 2012 R5 VWD frame, fork, bb and 3T seatpost.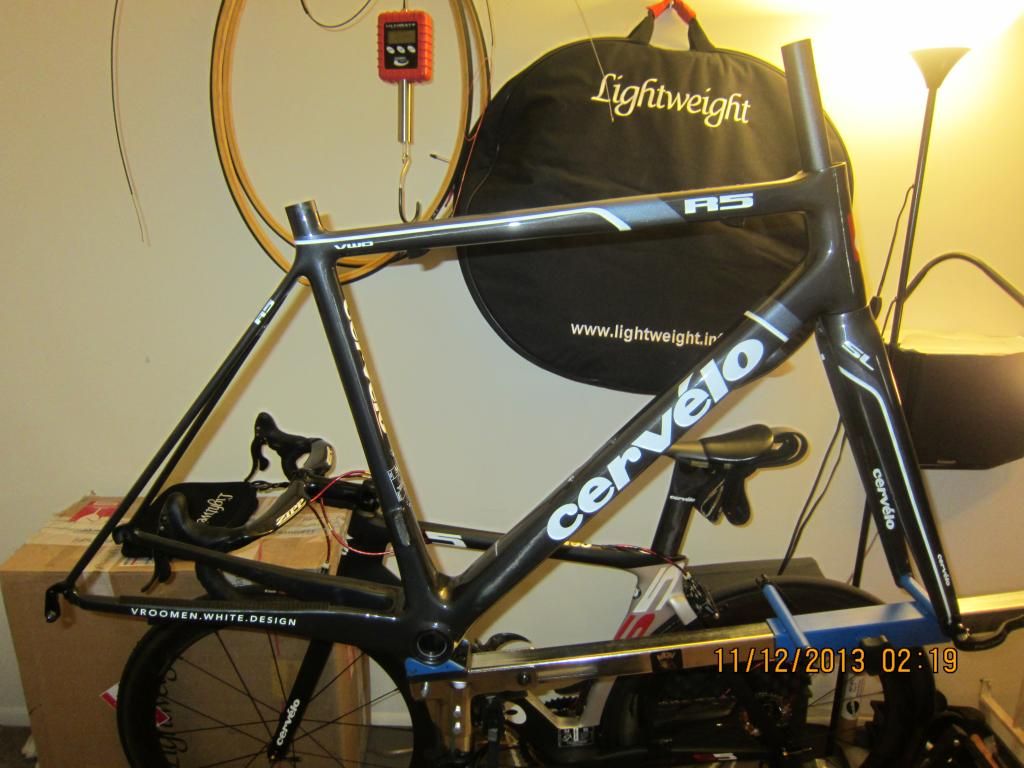 bare frame with out the hanger 737g on park tool scale and 740g on ultimate hanging scale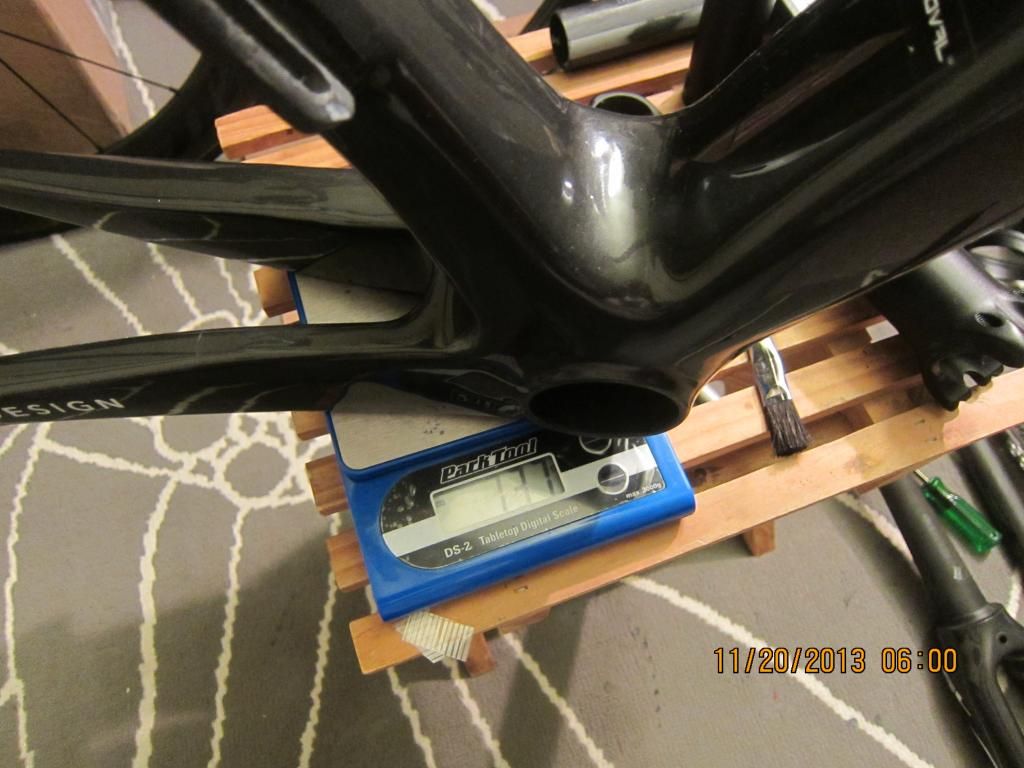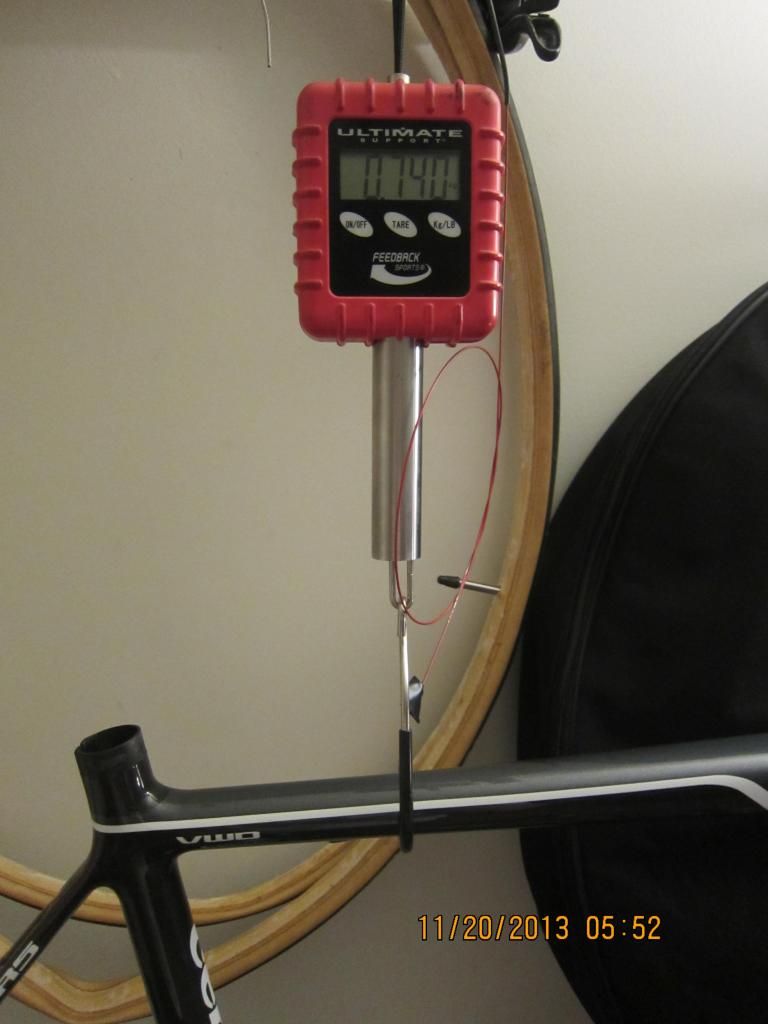 uncut fork 318g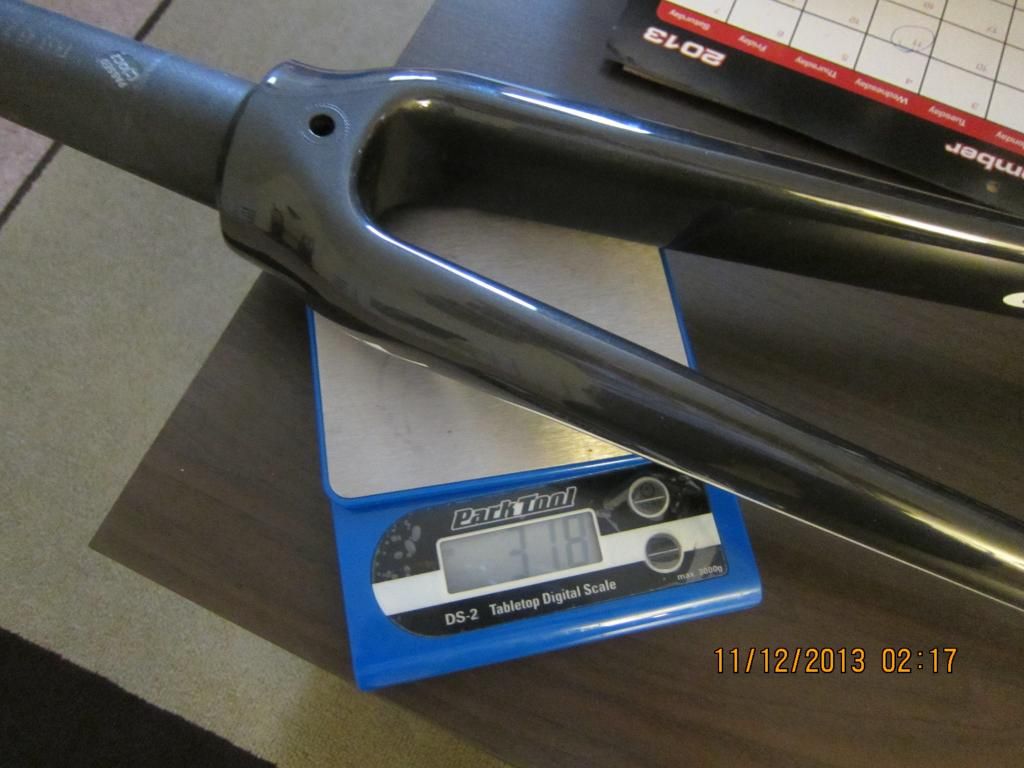 cut fork on ultimate scale 270g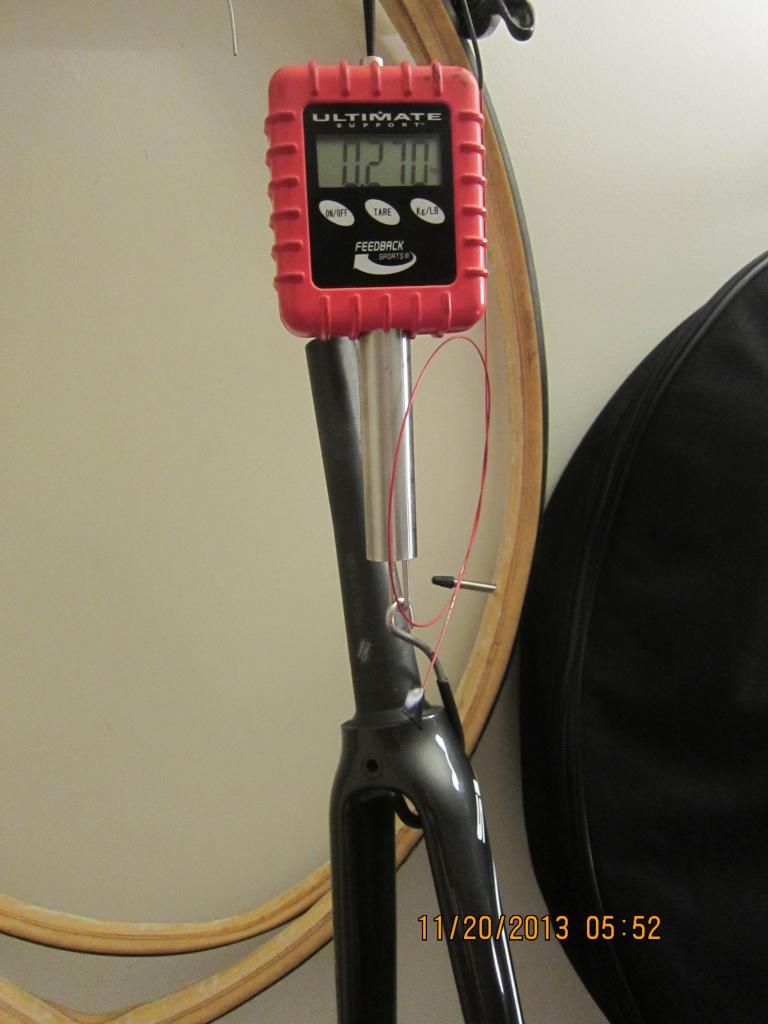 on park tool scale 274g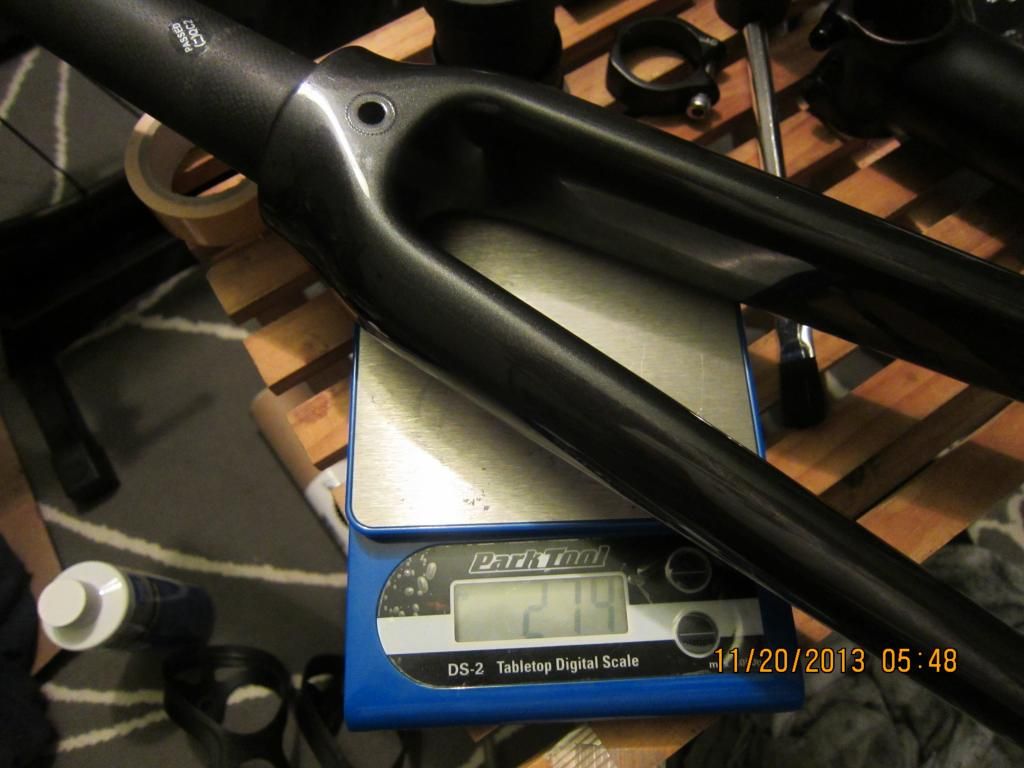 3T Dorico LTD 186g
3T cut and debadge and sanded 156g
All parts from my SLR01 will be transfer to this new build.