Here is what I am rolling at the moment.
I am enjoying the SL4, it is a bit more stable than the Cannondale evo ultimate I had...However probably not as cool. It is a nice bike though and I can see why so many people buy them, good balance of weight, stiffness, ride quality and handling. I didn't get any clenbuterol steak with the contador edition of the SL4.
The shiv, well it took a while to finally get the front end setup ok. I had to conform to UCI rules, hence the seatpost to get the saddle tip 5cm behind the BB and the short looking front end. I had to get some extension adapters to run ski bends on the shiv, and to run the 3T arm pads I had to use a Zipp plate to widen where they sit. I was probably being a bit pedantic about not using the stock arm pads, however they really do suck.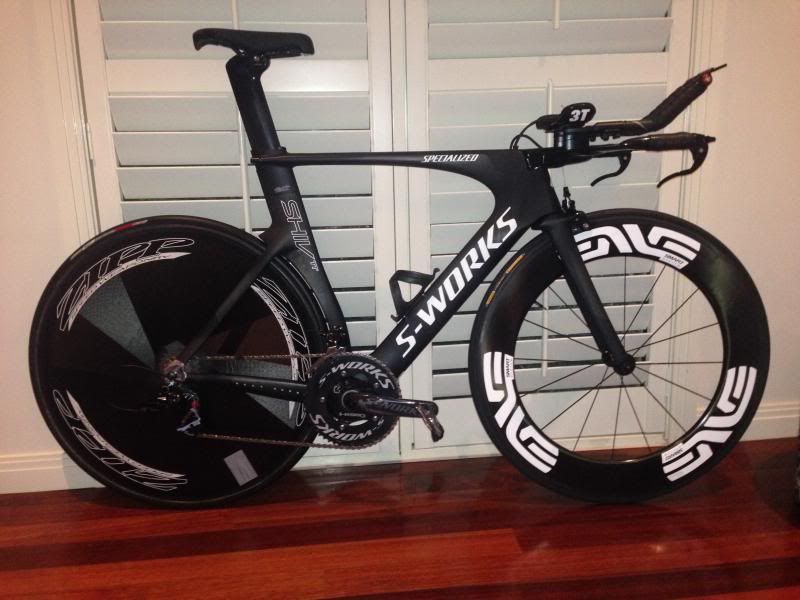 Bike Gallery in Melbourne, as always did an amazing job in getting this all up and running smoothly.