Hi
Long time lurker, decided it was time to join in on the forum.
By way of introduction here is my Look 566. Not really a WW build but not exactly a heavyweight either.
The Look has been through a couple of different build specs and is currently built for hilly Gran Fondo's and sportives (she will see some action in 2014 on Liege - Bastogne - Liege and Gean Fondo Milan - San Remo amongst others) Not currently in use, pictured after end of season mechanical refresh in readiness for spring. Currently using my Specialized Secteur heavyweight winter bike.
Current Brief build spec:
2011 Look 566 frame and forks
Reynolds 32 carbon clinchers (also have a set of Wheelsmith Race 24's being built for this years mountain trips)
DA 7900 front and rear mechs
DA 7900 shifters
Rotor 3D cranks and 50/34 Q rings
Ultegra cassette (spread depends on terrain varies between 30-12 28-11 and 27-12)
Easton EC90 seat post
Selle Italia SLC saddle
Planet X Nanolight bars
Planet X stem
TRP 960 brakes
Hope bottom bracket
Conti GP4000S tyres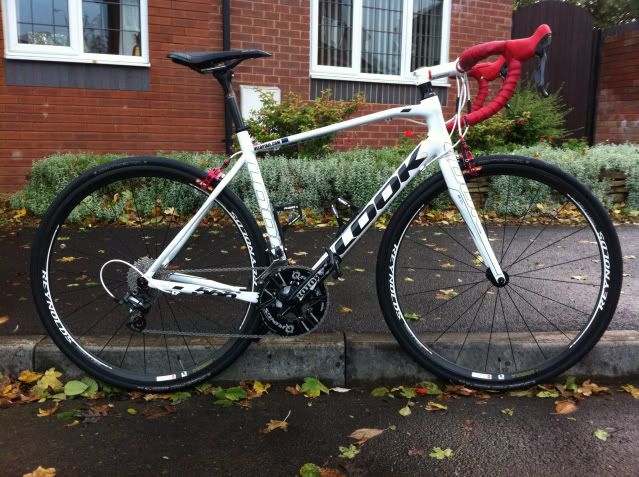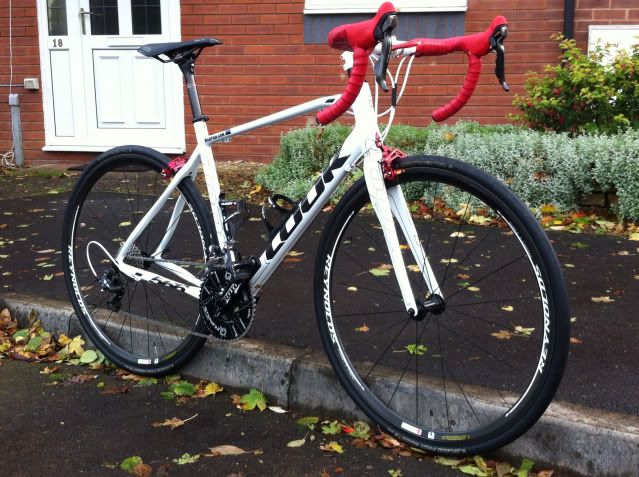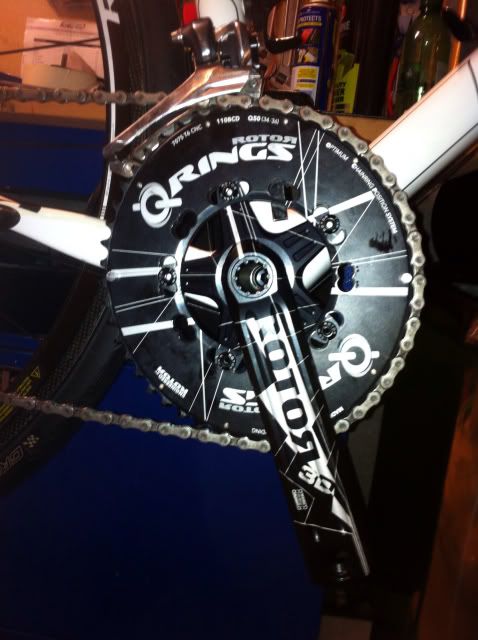 And finally a picture of the rest of the Pixie household velo fleet tucked up safely in our training room while the garage is being used to store a new bathroom.
Look forward to joining in on the forum, hope this Gran Fondo machine is sporty enough to be included on WW?
Sorry about quality of photos, photography not a strong point of mine.