Some more parts have arrived, and rest are on the way.
Light-bicycle wider 29'r rim Front - 394g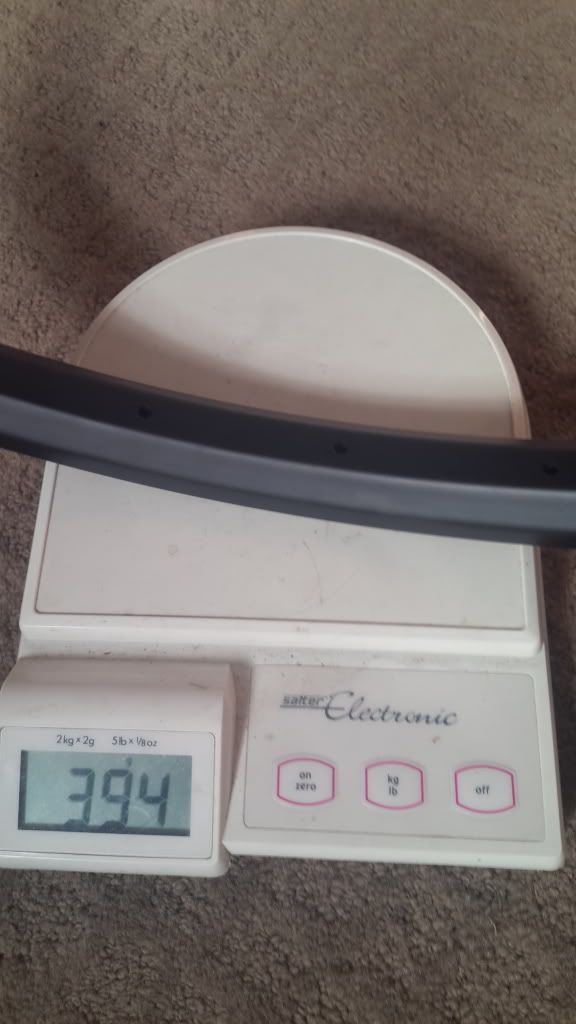 Light-bicycle wider 29'r rim Rear - 398g
These came in 22 grams heavier then expected, I was hoping around 385 for each rim. However for the price still can't complain.
I've also got my groupset now, I'm sure you all know the weights of these pieces but just incase.
XX1 Cassette - 268g
XX1 shifter, I ended up going for the trigger instead of the grip shift as it is what I'm used to and there is no real weight gain - 88 + little for barrel adjuster and clamp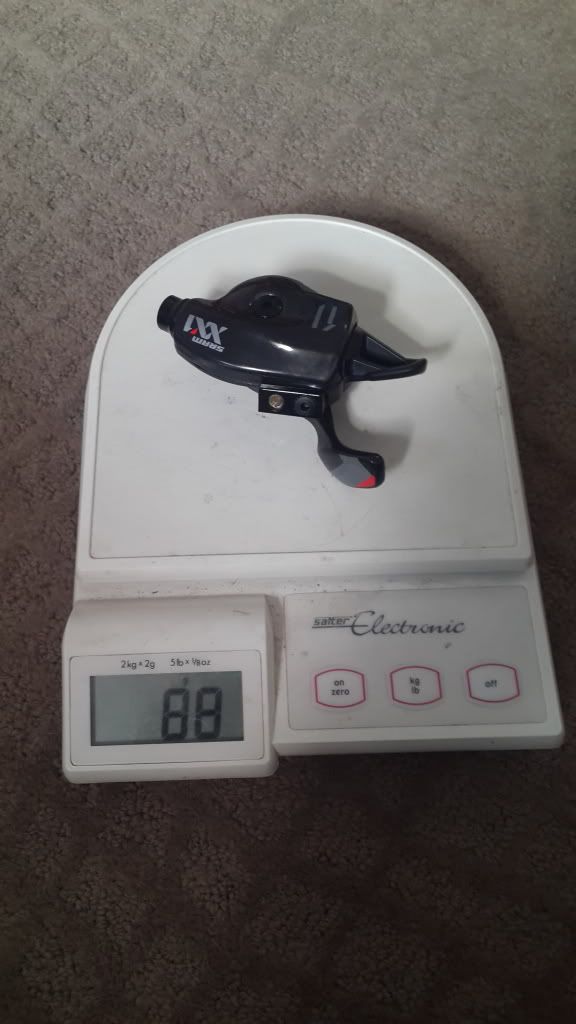 XX1 Derailleur - 244g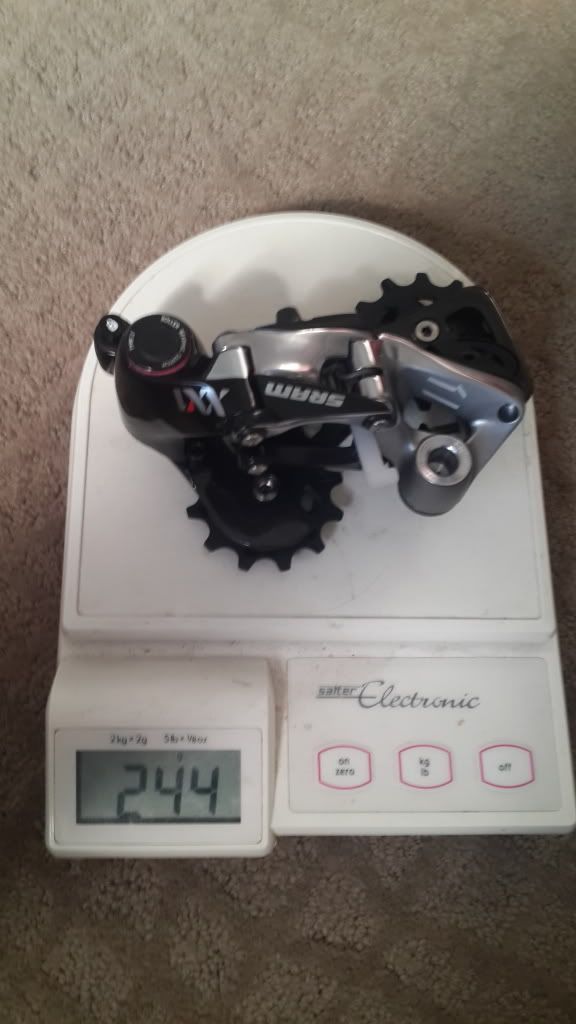 XX1 Cranks - 552g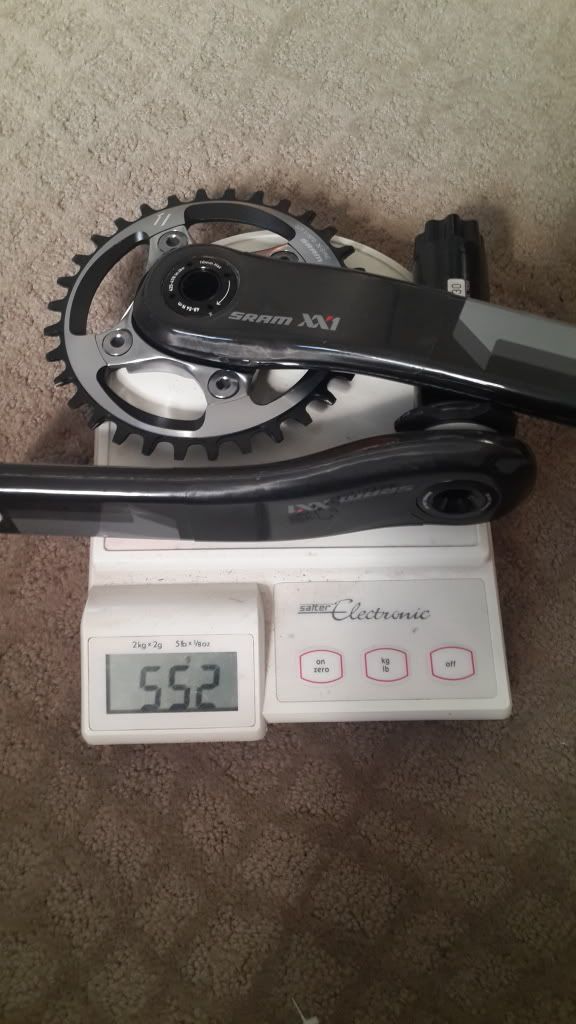 XX1 Chain, still has all links - 256g
I have ended up spending more then I originally planned to in order to try break the 8kg mark w/o pedals.
Main things I've changed are I went for Thunder Burt tyres as I've heard good things about them and most top end bikes seem to all come with them pre-installed now. Got Tune DC15 and DC12 thru axles, for a bit of weight savings and bling. Swapped out the headset for the new Extralite Ultratop and Ultrabottom (Should be around 55 grams for bottom bearings, top bearings, all supporting pieces, expander, top cap and bolt, incredible!) Also got the mini I-links and a Powercords 2.7g cable to shed a bit more weight.
Can't wait for it to all show up in the mail to get it built and take it for a spin.