Hi all,
I've been reading this forum for quite a while now but only just registered, so thought i'd share my Cannondale Supersix build with you.
So it started off life as a standard Supersix 105:
But it wasn't long until I got the bug and wanted to start upgrading (working for a bike shop didn't help!).
Managed to get a set of Shimano RS80 C50 wheels which started the upgrades:
Next up was a set of Rotor 3d+ cranks with their 53/39 MAS Qrings:
I then went off on one and decided to spoil myself for my birthday! Swapped the wheels out for a set of Reynolds, went for the 43mm Assault on the front and the 66mm Strike on the rear with a set of one23 carbon Ti skewers.
Also upgraded to Look KEO carbon 16N blades with Ti axles, a Zipp service course SL seat post and 110mm stem and a set of Zipp Vuka carbon bars (42cm 0-0) finished off with a Fizik Antares carbon braided seat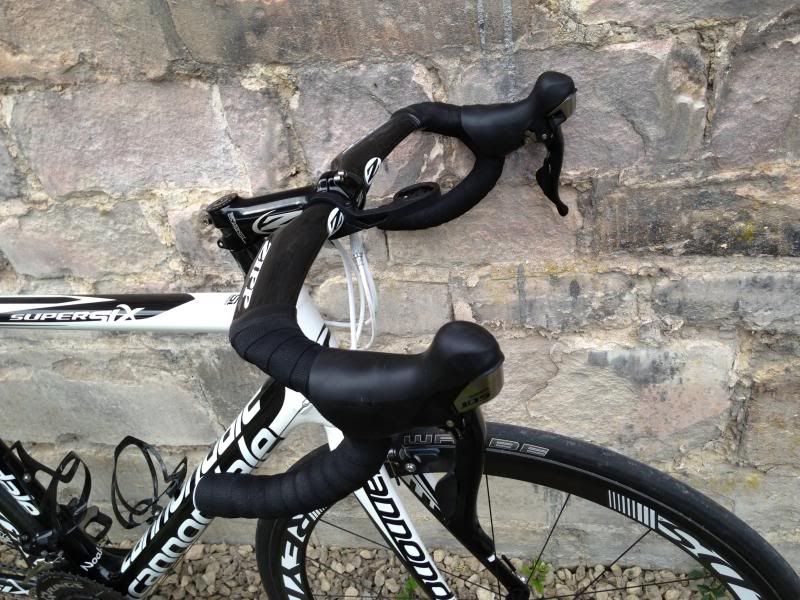 I had been eyeing up a Supersix EVO ballistic frameset that we had in the shop for quite some time with the idea of a potential frame swap at some point, which finally came true last month!
I took this opportunity to upgrade to the 2014 Shimano Ultegra 11 speed groupset and annoyingly had to buy another Zipp service course SL seatpost in the 27.2mm required for the EVO.
Which pretty much brings me to where the build is now, weighing in at 6.9kg. Absolutely loving it!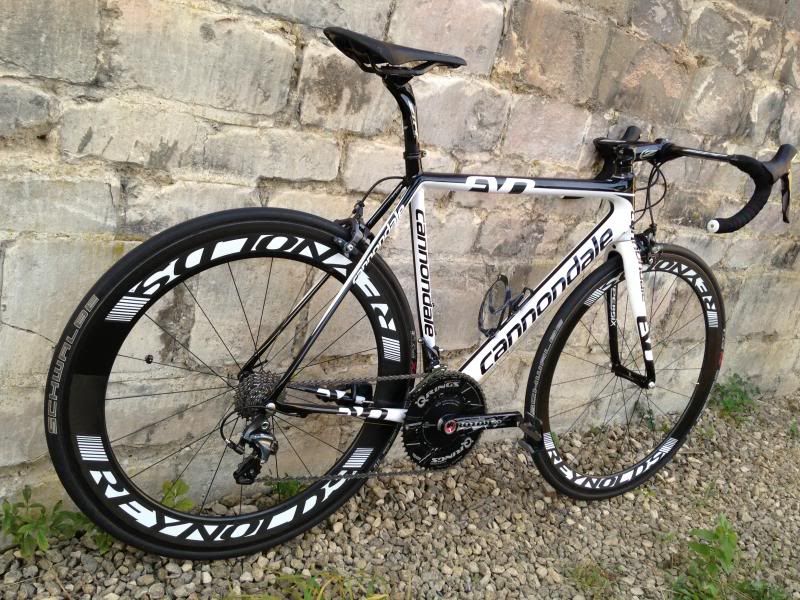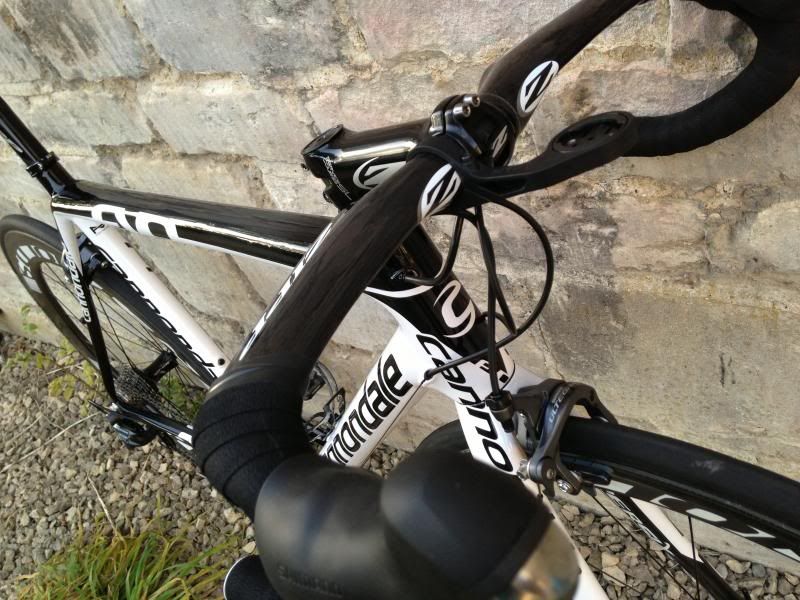 Sorry it's so photo heavy
Cheers,
Kristian