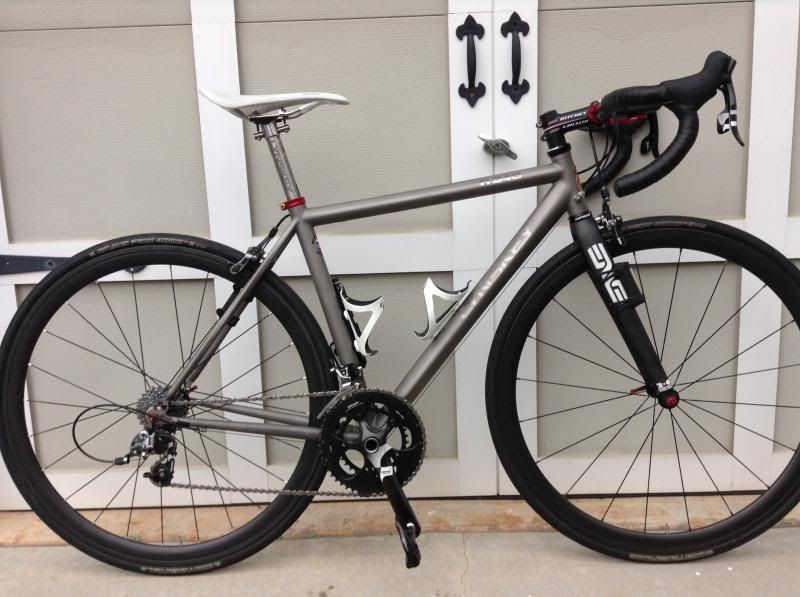 Hey WWs,
I'd appreciate some suggestions on how to shed some weight on my rig.
Now I realize this isnt the lightest of frames as is and I bought it as a bike that would withstand a crash or three.
It rides like a dream and I totally love it but maybe it can lose some weight.
I wish i'd gone with sram red when i bought the groupset but alas....
Garmin 810 with a k-edge mount. Wheels are Boyd's 38mm with Powertap G3. Tires Conti GP4000S 23mm.
I forgot to add anti-seize compound when i mounted the seat to the seatpost so one of the bolts is stuck. The head is stripped as well. Luckily Im happy with the seat and the angle. Im not sure of the weight of the post but it doesnt seem too heavy.
Any suggestions?