Scott Plasmanck 2
2011/2013 Scott Plasma 2 10 HMX - my TT bike gets a facelift
Another year - another Scott! I hadn't really planned it, but I couldn't pass up the opportunity.
This time round it was a brand new and mighty 2011 Scott Plasma 2 10 HMX frameset in size L.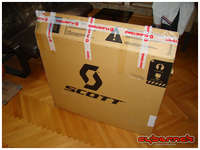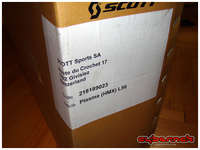 It's always exciting unpacking brand new stuff
. It comes with loads of accessories as well.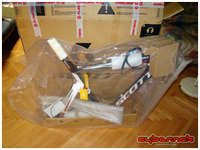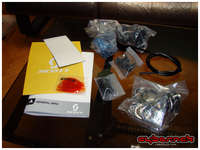 To be continued...
Full-size photos:
http://photos.cybernck.com/plasmanck2