Hello everybody!
At this moment I have two Cannondale roadbikes, first of all a "weightweenie" bike, a SuperSix HM which can be found here;
viewtopic.php?f=10&t=102806
" onclick="window.open(this.href);return false;" onclick="window.open(this.href);return false;" onclick="window.open(this.href);return false;
My second bike is a System Six Liquigas from 2007.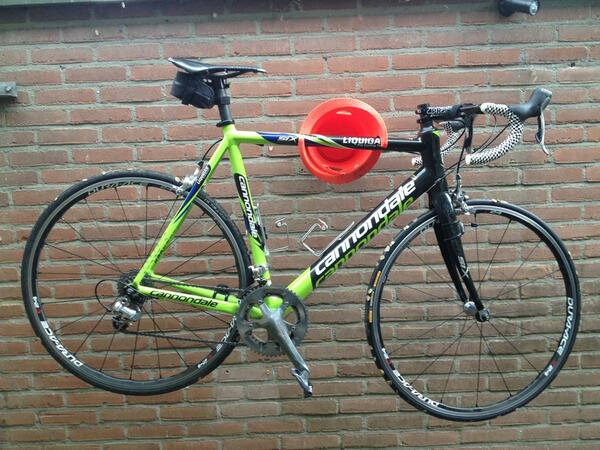 I bought this bike in the beginning of 2009 as a frameset and made several changes since. This bike I use for bad weather and traveling. Sad thing is that this bike broke a couple of weeks ago. It looks like I will get a new frame but I was already thinking about building a new bike. I always liked Klein so I went on the internet looking for a cheap frame, because I would like to keep the costs down on this one. I found one with a original Ultegra group on it.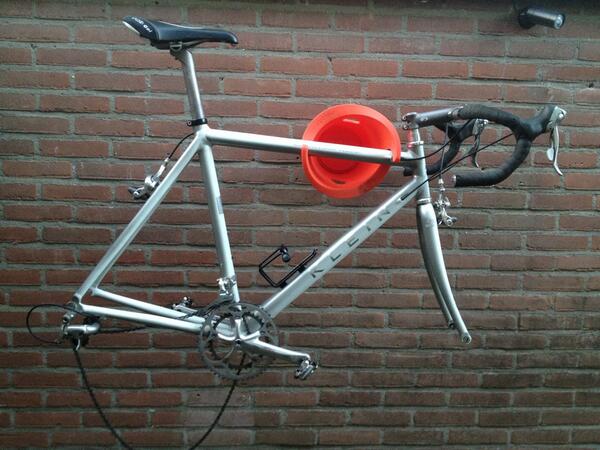 I already stripped al the parts from it, it took me about an hour to get the bracket out, but with some good heat it worked out at the end. This is what it looks like now;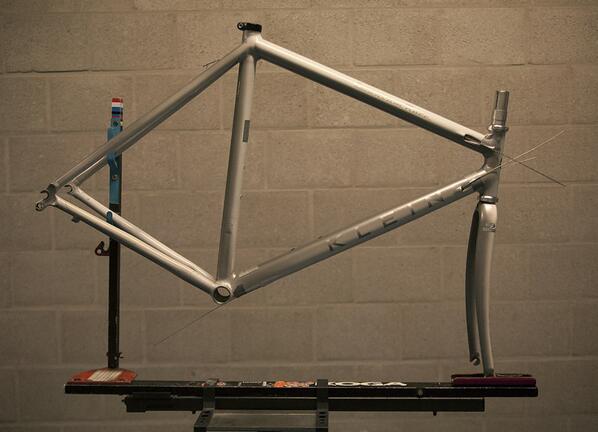 Frame weight is 1310 grams but the fork weights an impressive 641 grams;) Try to make it light but I think 7k might get difficult.
As I said I will try to make it not to exepensive, but offcourse it must be nice bike:)
I already bought a nice Cook's Crank and I was able to get Fiberlyte chainrings for a very good price:)
I also have a Ritchey Superlogic Bracket with it, total weight for crank and bracket is 898 grams.
Other Parts That I already have are the Pro Stealth handlebars and Dura Ace c24 wheels from my cannondale, I nice Silver Chris King headset and Yesterday I had a bargain on Keo Carbon Blade pedals with Steal axels. I keep you updated!