Here is Victoria, "the other woman" as my wife likes to call her. It just occured to me that I haven't shown her on this forum.
Key points in the build:
Frameset: Cervelo SLC-SL w/ 3T Funda fork
Levers: Di2
FD: Di2
RD: Di2
Brakes: Hooker Aero SL (the front is one of the very rare models that stops as well as ZG brakes)
Saddle: Zoncolan Carbon
Cranks: SRM Science Spec (165mm arms) w/ Phil Wood ti BB & Fibre-Lyte chainrings (52t, 38t)
Pedals: Look Keo Max Carbon
Bar/Stem: Ritchey WCS alloy
Wheels: Hed 3's w/ Bontrager clincher tires, or Tune 70/180 hubs to Edge 1.45 rims w/ Bontrager tubular tires
Cages: BTP
Cables: white Nokons for the brakes
This bike was built to be raced frequently in NorCal and weight wasn't a primary concern in the build. The top 2 priorities were aerodynamics and sex appeal. Race worthiness was next, then weight.
Coloclimber helped me to put the battery in the seat tube earlier this year. It's so nice to have it out of the way and to have all of my wires internal.
This is how she is as my daily ride and for road racing (16.8# as shown):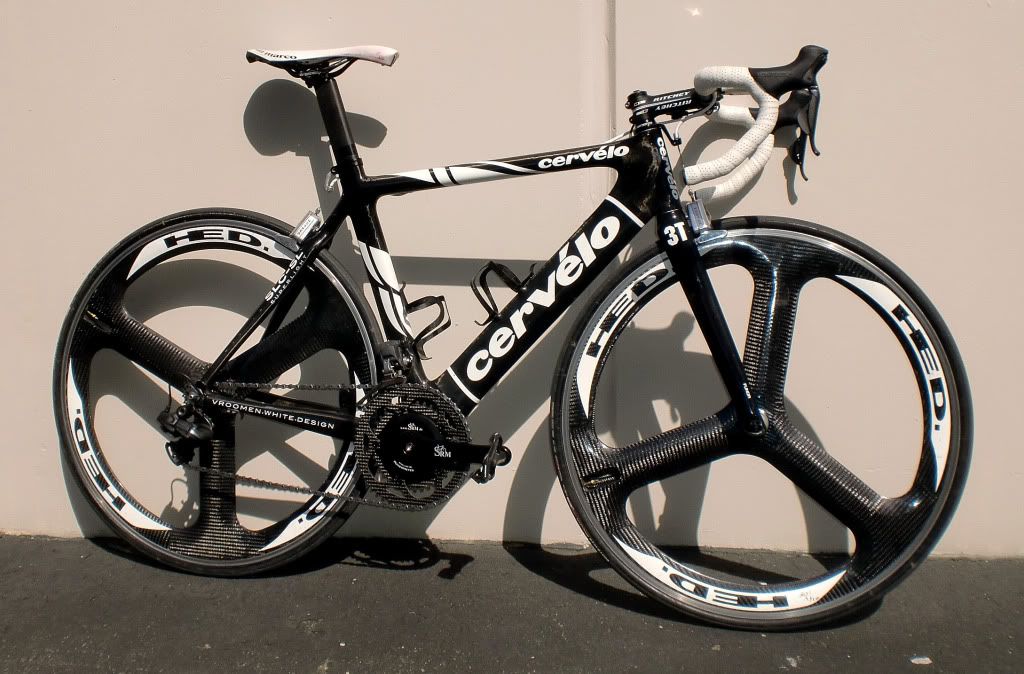 Here she is in crit racing / hill climbing mode (14.7# as shown):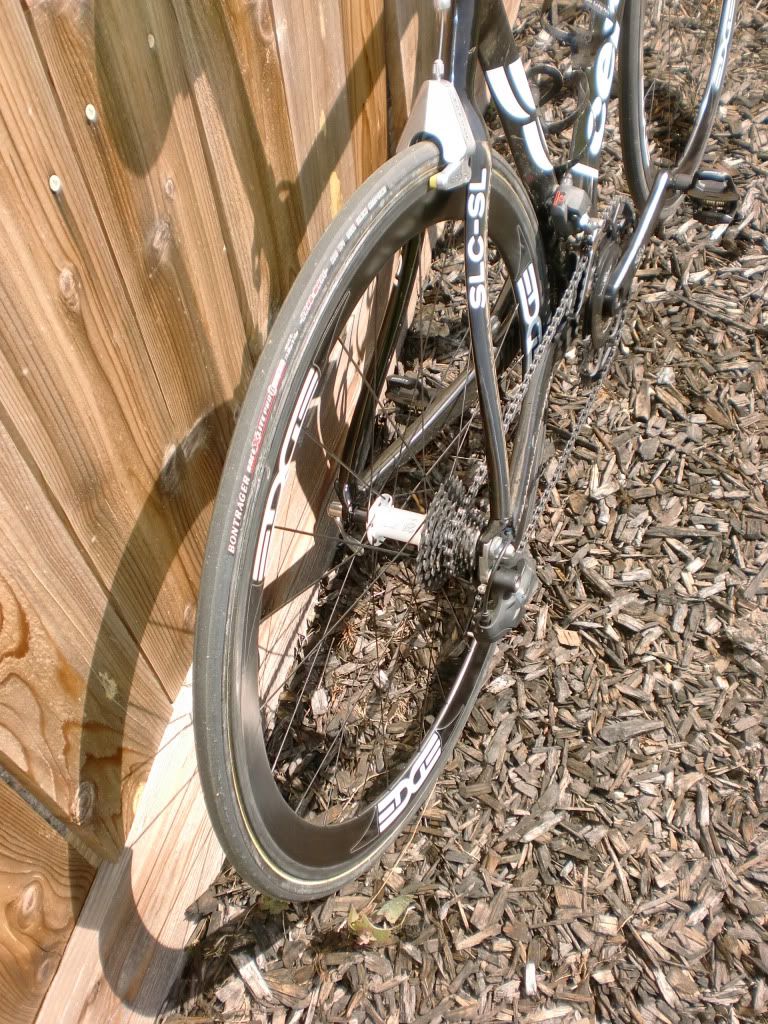 Here are pics from when I drilled the top tube to route that cable internally;