Hi!
I'm Tom, i'm riding mountainbikes for 13 years and road bikes since 7 years, i've been a weight weenie for 5 - 6 years now.
It started with my mountainbike, a Specialized stumpjumper M4 i owned since 2006 that weight 9,19kg when just before i sold it.
Then i bought this S-works HT from 2010 in 2011 and moved most parts of my M4 to this bike.
My first road bike was an alloy Cube Attempt (around 10kg) and i never changed anything on that to save weight (except for the Speedneedle saddle because my butt likes that better).
For this spring i build my first serious road bike. I am still not that into the weight of the road bike but if i need a new part i'll always buy something lighter and better.
Speclist for my mountainbike:
Frame: S-works HT 2010 (+BB) 1254,5g
Fork: Specialized S90 brain 1450,3g
Headset: Cane Creek ? 66,6g
Stem: Extralite UL3 100mm 86,8g
Bar: Ax Lightness Poseidon 85,1g
Grips: BBB Foam 13,5g
Topcap (+bout): BTP 4,0g
Front derailleur: SRAM XX 118,5g
Rear derailleur: SRAM XO 152,9g (++Tuned)
Shifters: SRAM XO 189,5g (Bolttuning)
Seat: Smud carbon V2 73,2g
Seatpost: AX Lightness Daedalus: 130,6g (Custom cradle)
Seatpostclamp: Smud-Carbon 6,4g
Crankset: Specialized 2010 472,3g
Rings: Hellore EP XX 39/25 64,6g
Bladboutjes: SRAM XX 15,4g
Cassette: XTR 971 11-32 223,2g
Chain: HG-93 274g
Brakes: Hope Mini 725,xg (Ti/carbon tuned)
Wheels: CK/DT/Notubes 1499,1g
Tires: Roro/rara 819,1g
Innertubes: Notubes 1xx,xg
Computer: Polar CS600 (speed sensor only) 56,9g
Pedals: Eggbeater xTi 174,3g (-> nog te tunen)
QR's: Carbon-Ti 38,8g
Chainstay protector: Heavy original, needs tuning.
Total weight 8,27 kilo incl computer.
Total: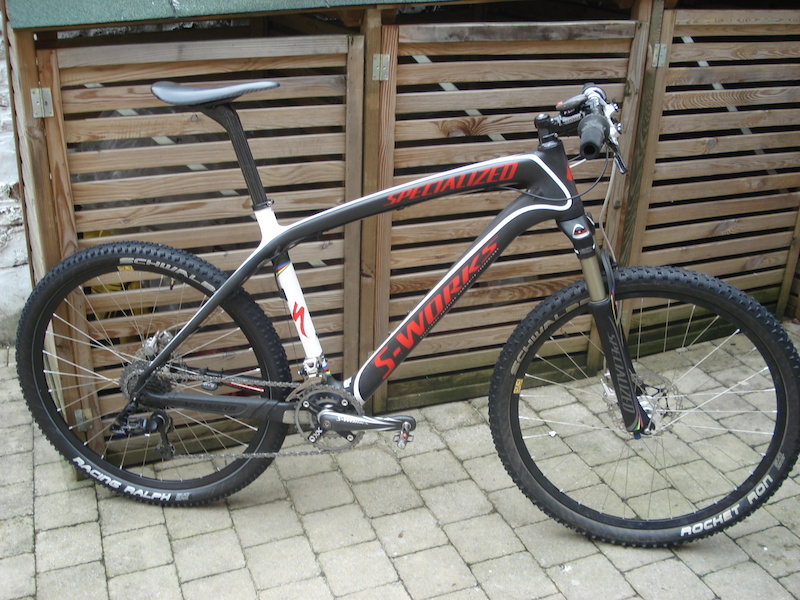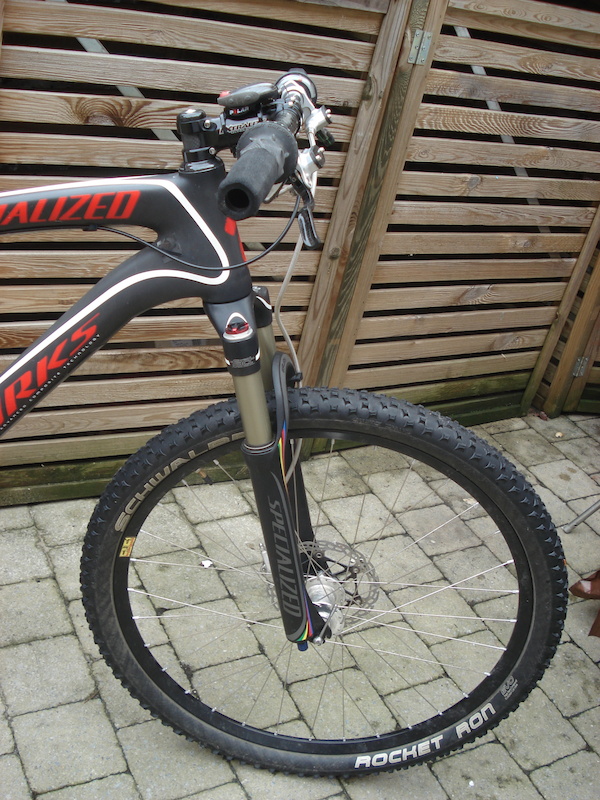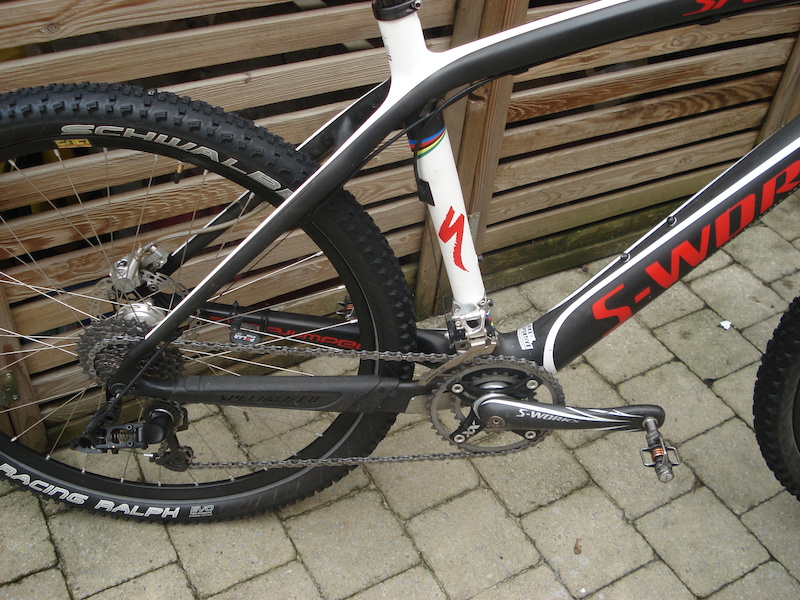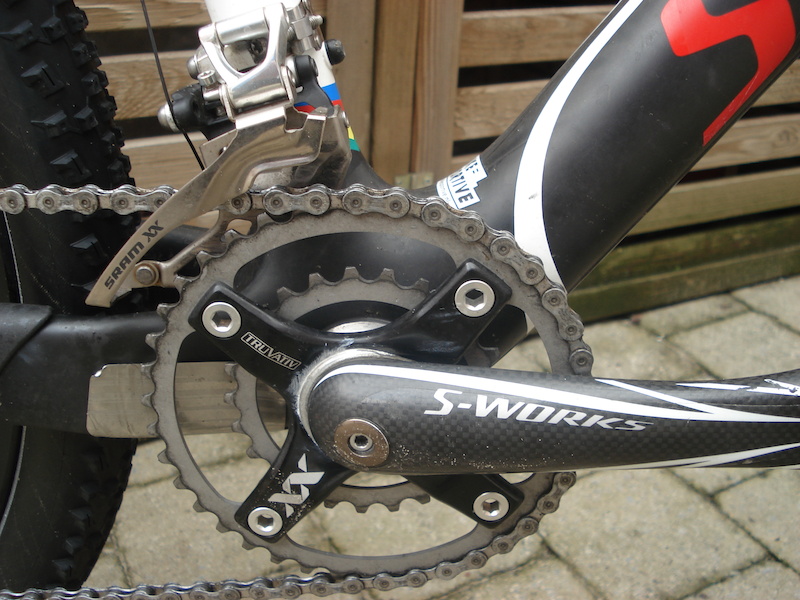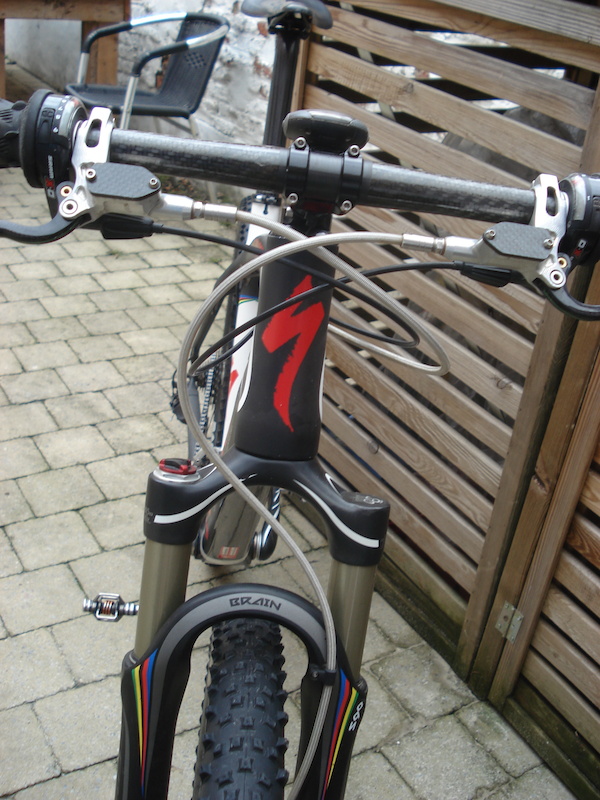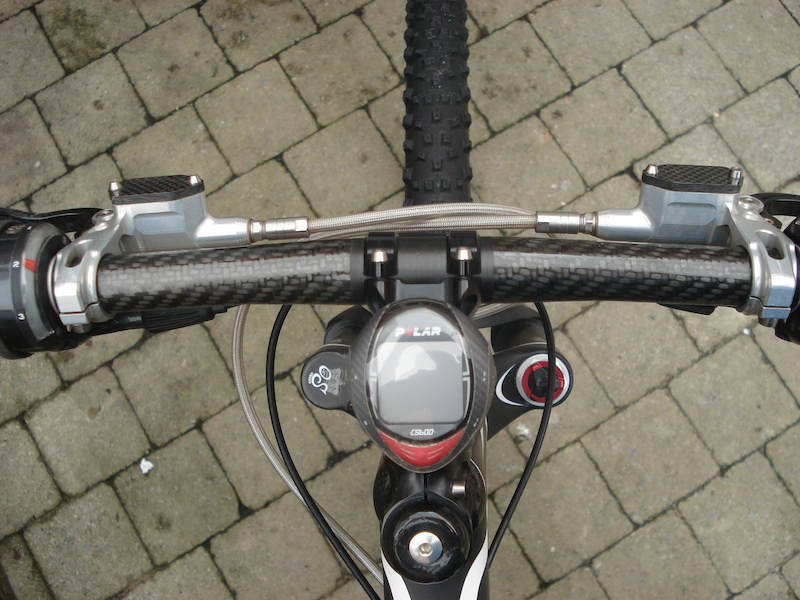 Derailleur: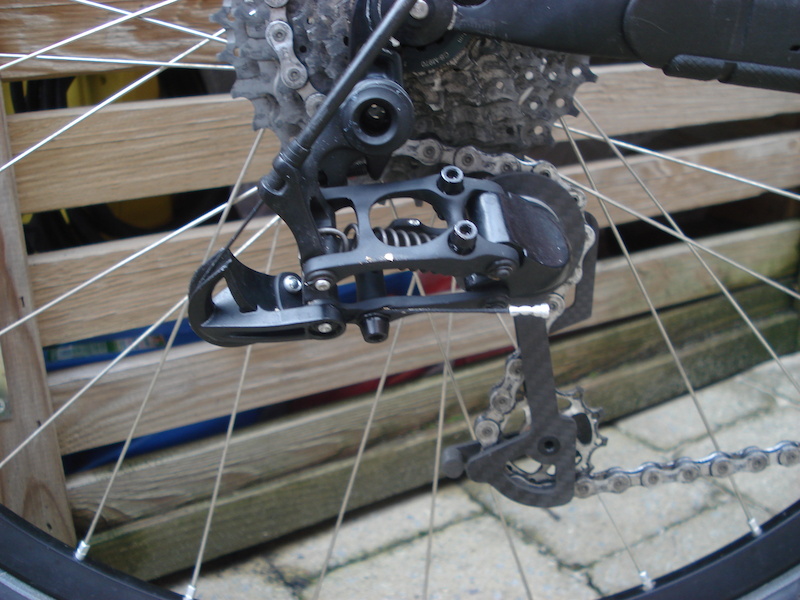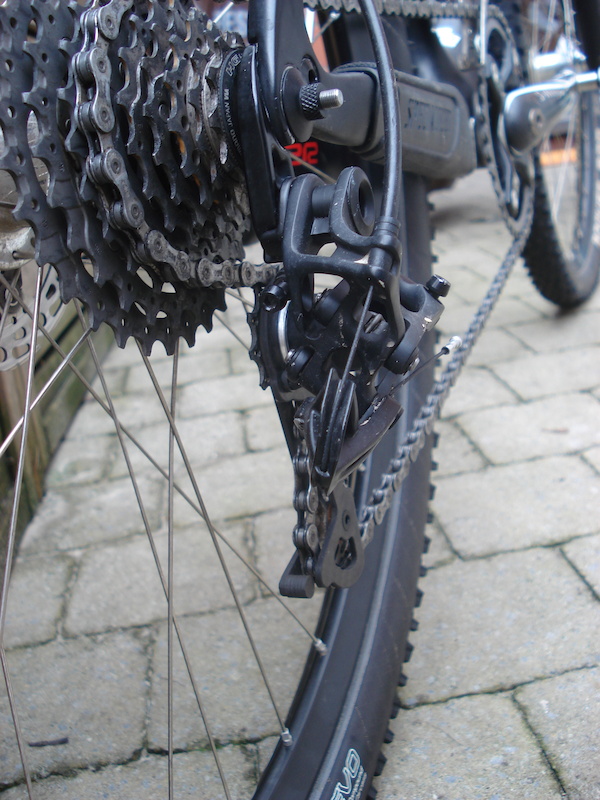 Seatpost: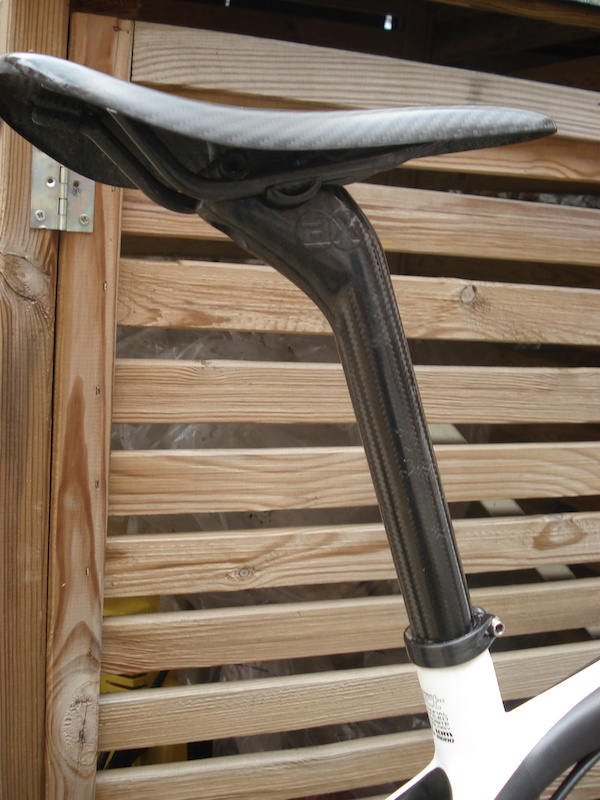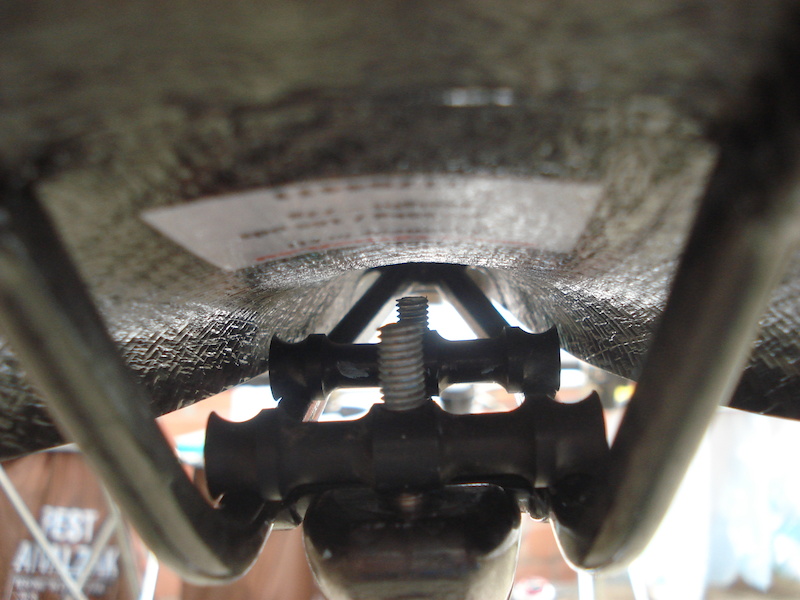 Speclist for my roadbike:
Frame: Litespeed Siena (2006?)
Fork: Ritchey WCS
Headset: Chris King
Stem: 3T ARX Team 110mm
Bar: 3T Ergonova Team 42cm (c-c)
Front derailleur: SRAM Red
Rear derailleur: SRAM Red
Shifters: SRAM Red
Seat: Tune Speedneedle Marathon
Seatpost: Thomson Masterpiece
Crankset: SRAM Red compact (50-34)
Cassette: SRAM Red (12-26)
Chain: KMC X10
Brakeset: SRAM Red
Wheels: Chris King R45 / Quasar 38mm clinchers
Tires: Michelin Pro 3 race
Innertubes: butyl -> Vredestein latex
Computer: Polar CS600 (sp + cad sensor)
Pedals: Speedplay
QR's: Tune DC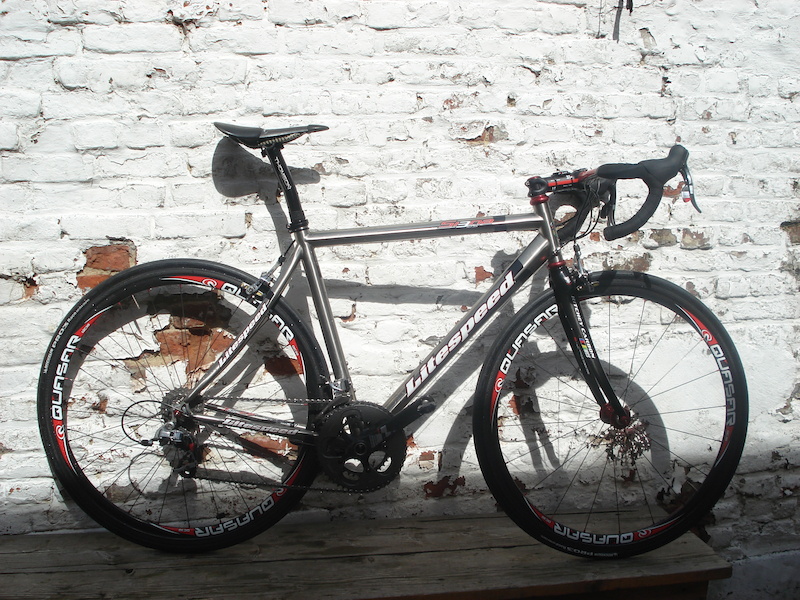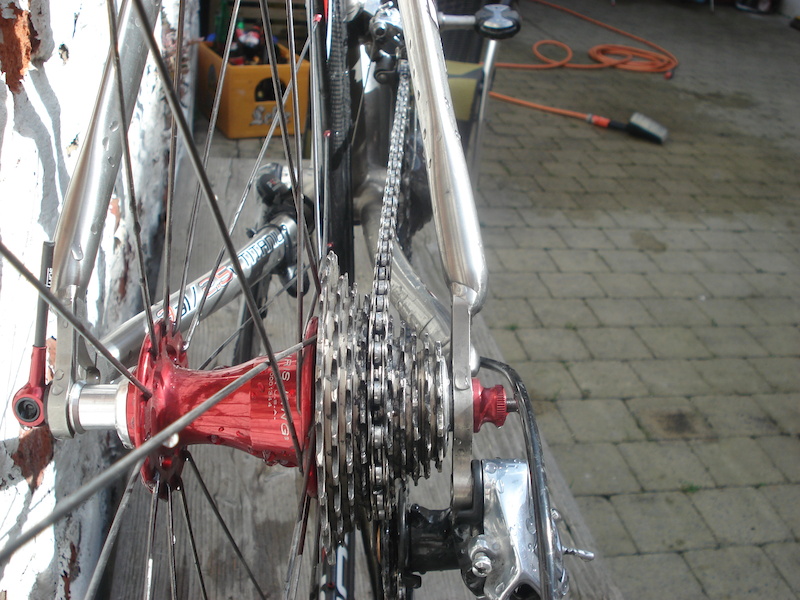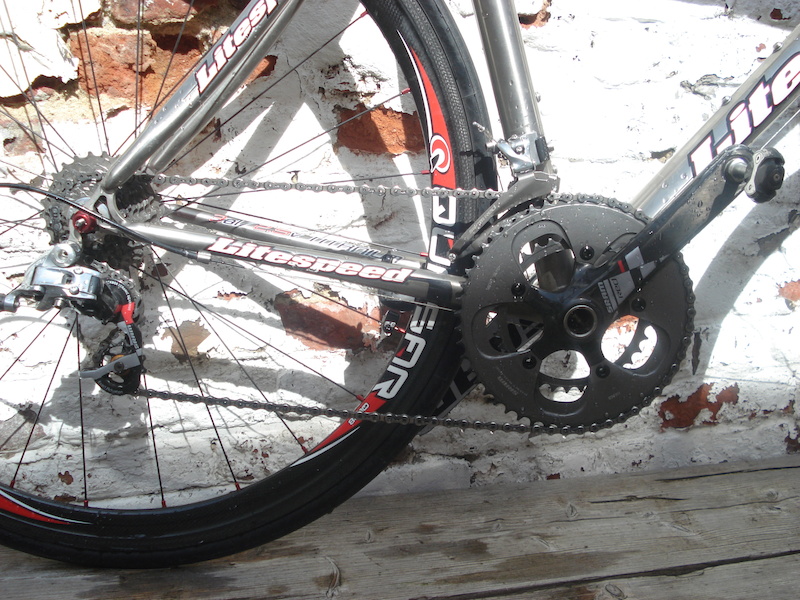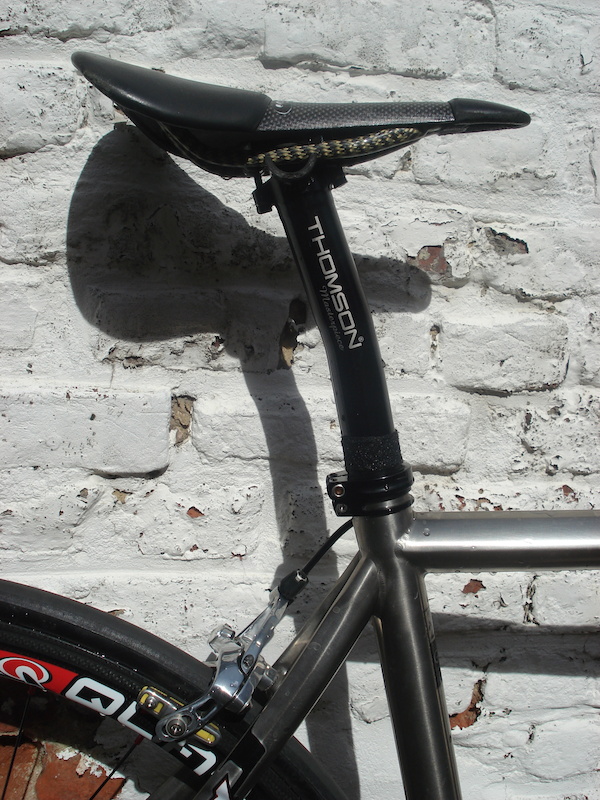 Weight: 7 kg incl computer.
I'll use it like this for now and hopefully in a few years it'll be sub 6.8kg.
Now weighed my wheels and they were 1690g/set so that and the 1400g frame be the heavy components. Now looking for a climbing wheelset (11-12xxg) (alloy brake track for descents), will update the weight when i have those.