L84AD8 - I really like the new stuff from Jagwire. It was very easy to work with although it does require extra time if you want to get things perfect. It's light and shifting and breaking is best I have had. Shifting feels very direct and there is no slop at all. Didn't have a chance to do any heavy breaking but brakes felt stiff and worked very smooth. I highly recommend this set up as an alternative to Nokons or Alligator iLinks. I think it looks better than the two as well.
And here is a detailed weight breakdown.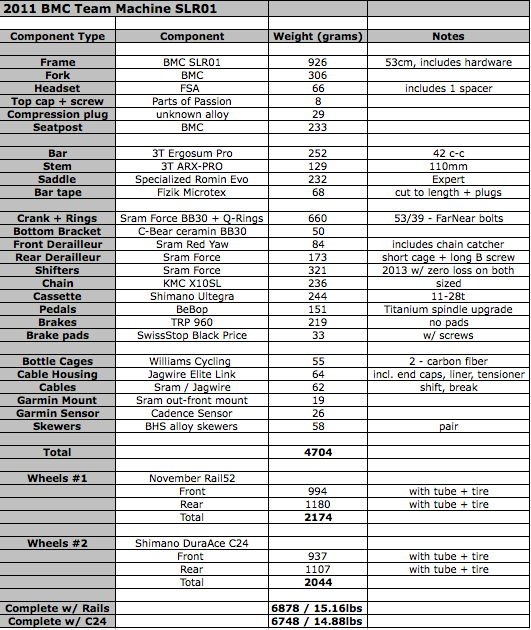 With my C24 wheels I was able to break into the sub 6.8kg zone. If i can shed another 100 or so grams I will be sub 6.8kg with the Rail52s.
Shot this during todays test ride after the rebuild. Love this bike