Ok, so this original post is going to break just about every rule of Weight Weenies. The bike is not light, it hasn't been weighed, and the only picture I have was taken with a cell phone. However, no time like the present to get started, so I will post it now and update as I get better pictures and finish off the build.
I was looking for a relatively inexpensive steel SSCX bike to race next season, as well as an alternative singletrack/gravel grinder/townie bike. I think the Traitor will fit the bill. The frame and fork were $600 and the frame is built from Columbus Life tubing. Yesterday was the shakedown ride on some local singletrack and the bike performed flawlessly other than some drivetrain noise caused by using an oldish cog with a brand new chain.
Items in red are temporary placeholders until I get the fit nailed down.
Frame: Traitor Crusade 53cm (1897g)
Fork: Traitor Claymore (754g cut)
Crankset: Sram S900 175mm 46/38 (635g with both rings)
Bottom Bracket: Sram GXP
Wheelset: A23/BHS SL218/BHS SLF85W/Sapim Laser (1509g)
Handlebars: Williams Maxim ACS (235g)
Brake Levers: Sram S900 (249g)
Brakes: Avid Ultimate
Seatpost: Generic (estimated 4200g)
Saddle: Fizik Aliante Braided (212g)
Stem: Syntace F109 (118g)
Headset: FSA Orbit CX (163g inc. cable hanger)
Cog: Surly 17T (52g)
Tires: Schwalbe Rocket Ron Clinchers (299g & 301g)
Tubes: Novara (130g/ea)
Pedals: Shimano PD-M520
Forgive the warm lighting, I was using the Christmas lights lining my sidewalk to light the bike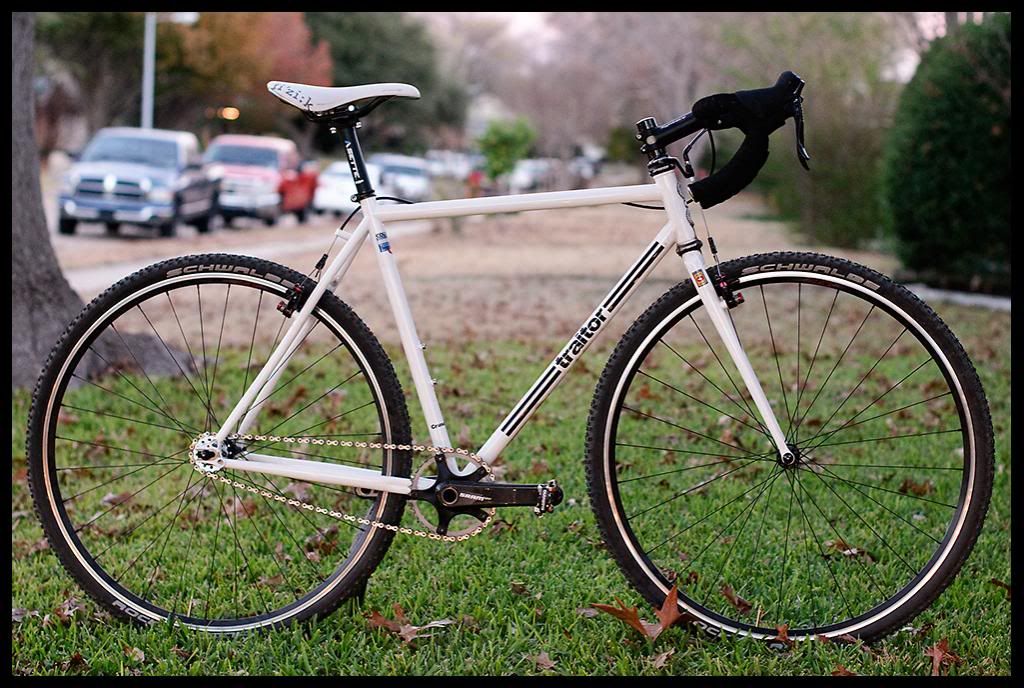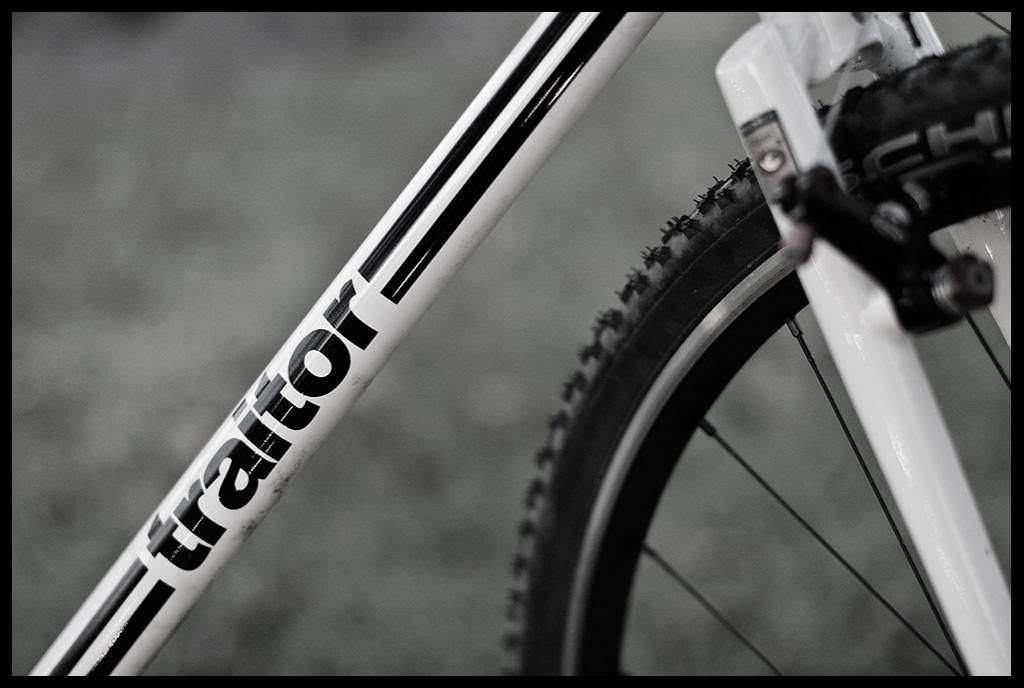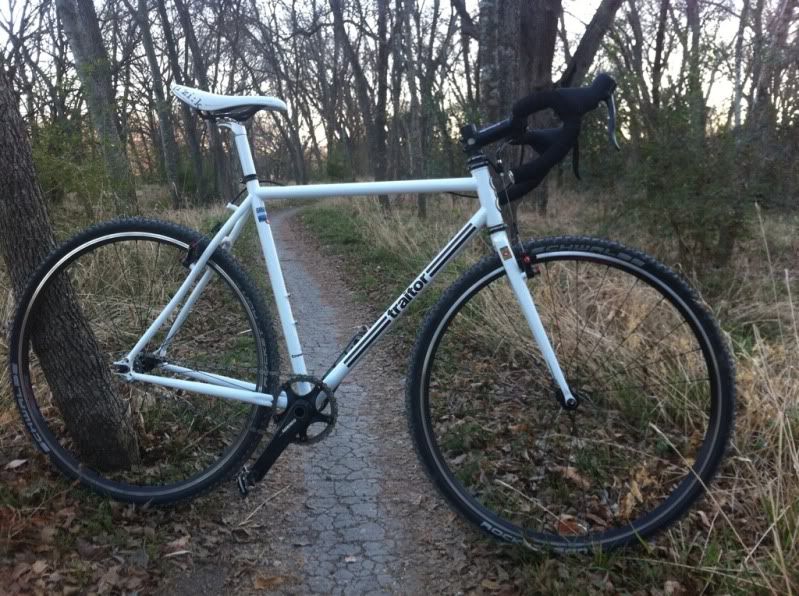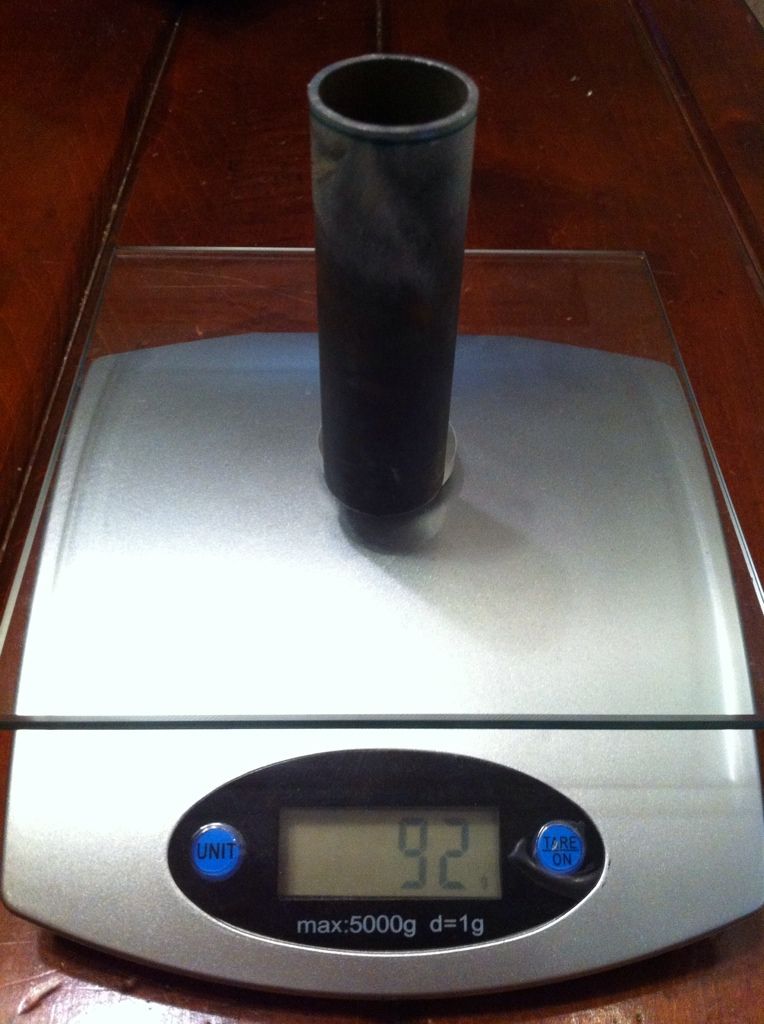 BHS hubs came in at or below quoted weight
SL218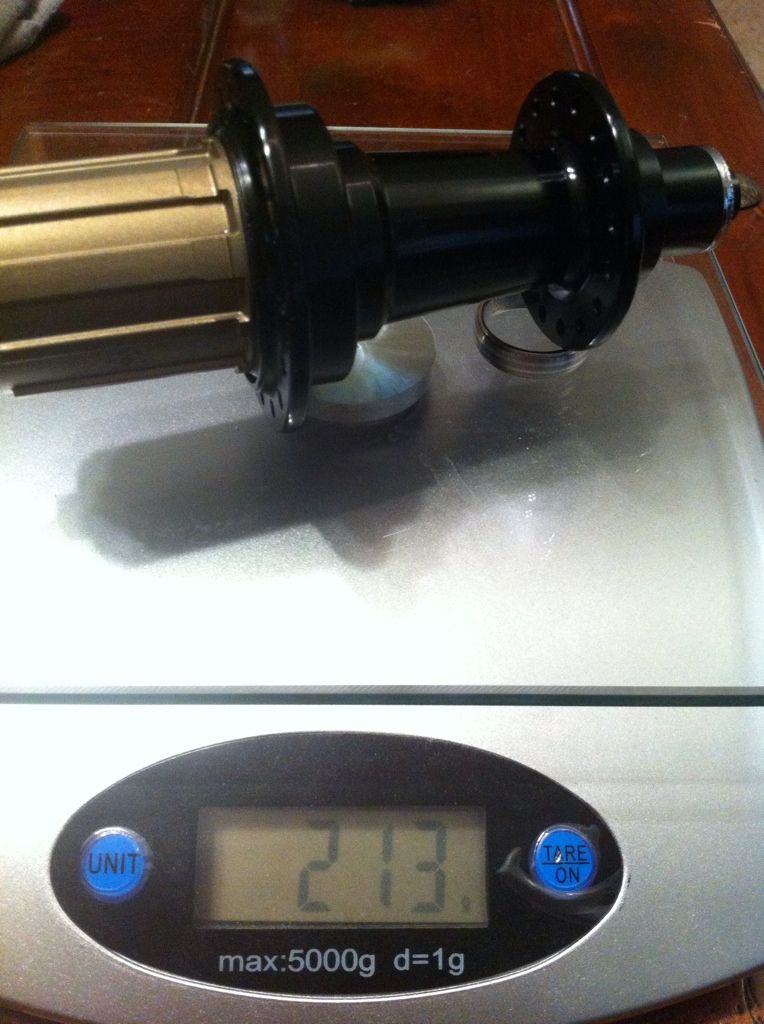 SLF85W