Before: 22.36 pounds without pedals (
10142
g) - Great deal on ebay!!!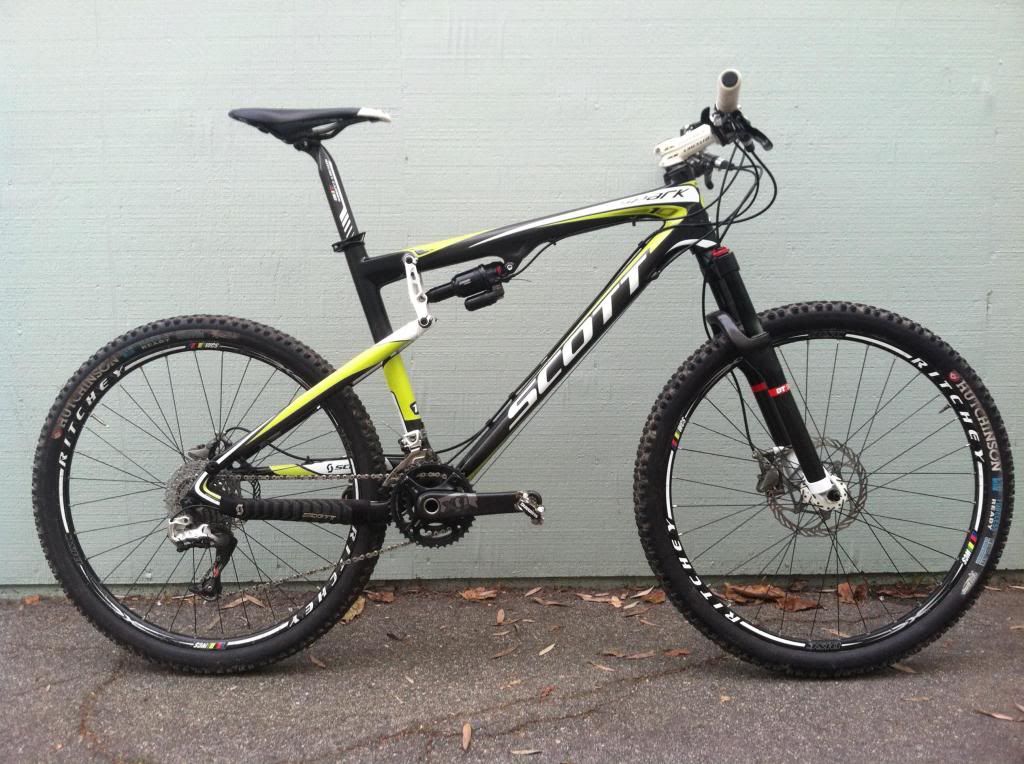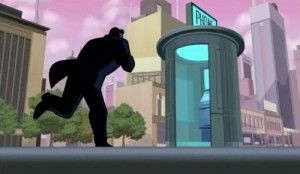 After: 20.00 pounds sharp without pedals (
9071
g)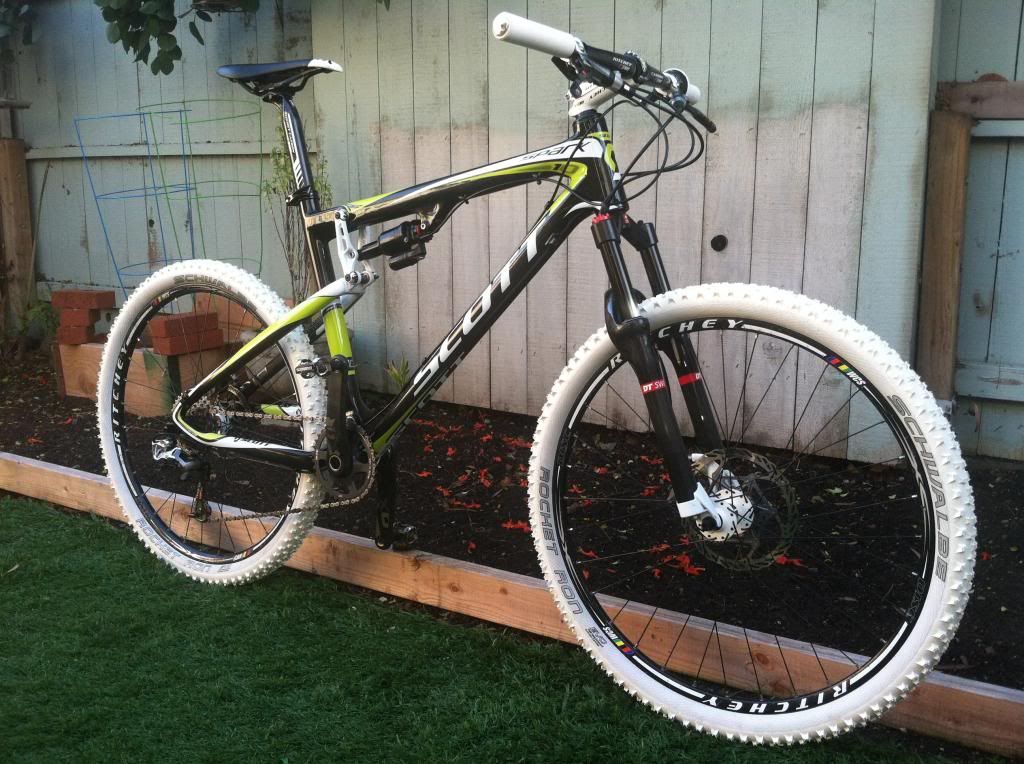 White tires?! I know, I'm not really a fan either but at the same time I thing the only bike suitable with white is the spark...rc world cup...right? top of the line model...and found these for $80/pair brand new on ebay...I like the result
.
435g/445g each one
on my scale (Original tires were 606g each.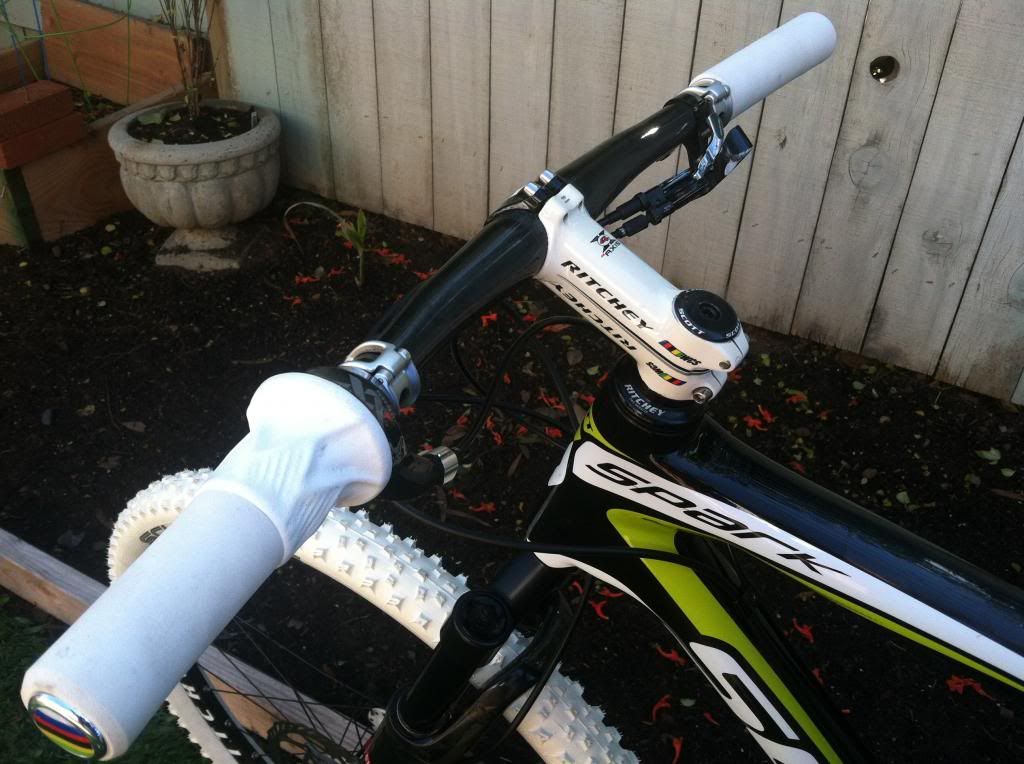 Gripshift on the left (1x10) and Twinlock on the right. Much less busy cockpit and hassle free operation
Gripshit XX White? yes....plastidip job.
pulley set upgrade-
14.5g/pair
(original were old
22.5g
) and carbon inner cage also upgrade. Original was
10.15g. New 7g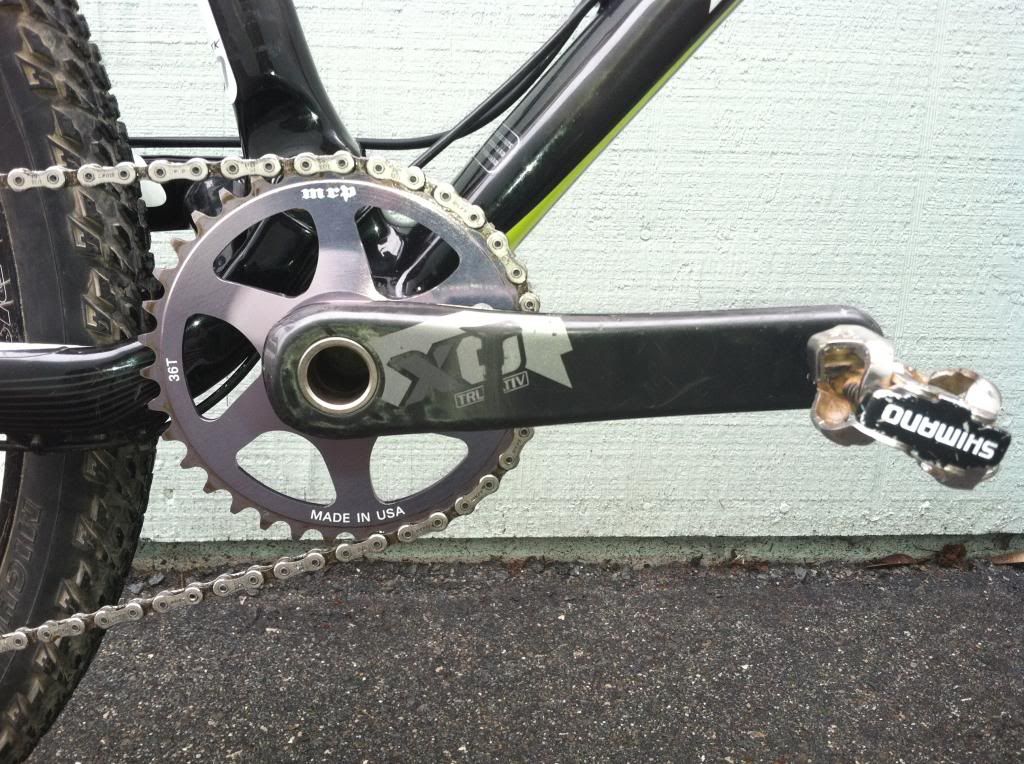 MRP 36T
89.5g
on my scale (spider with 26T/39T was
193g
)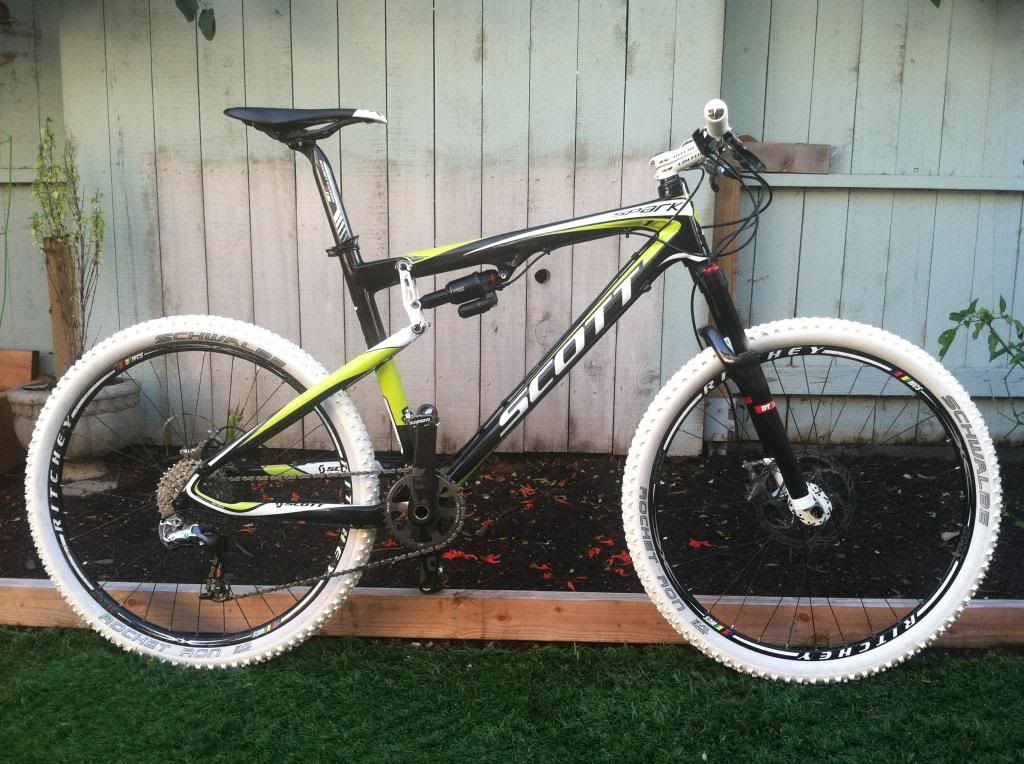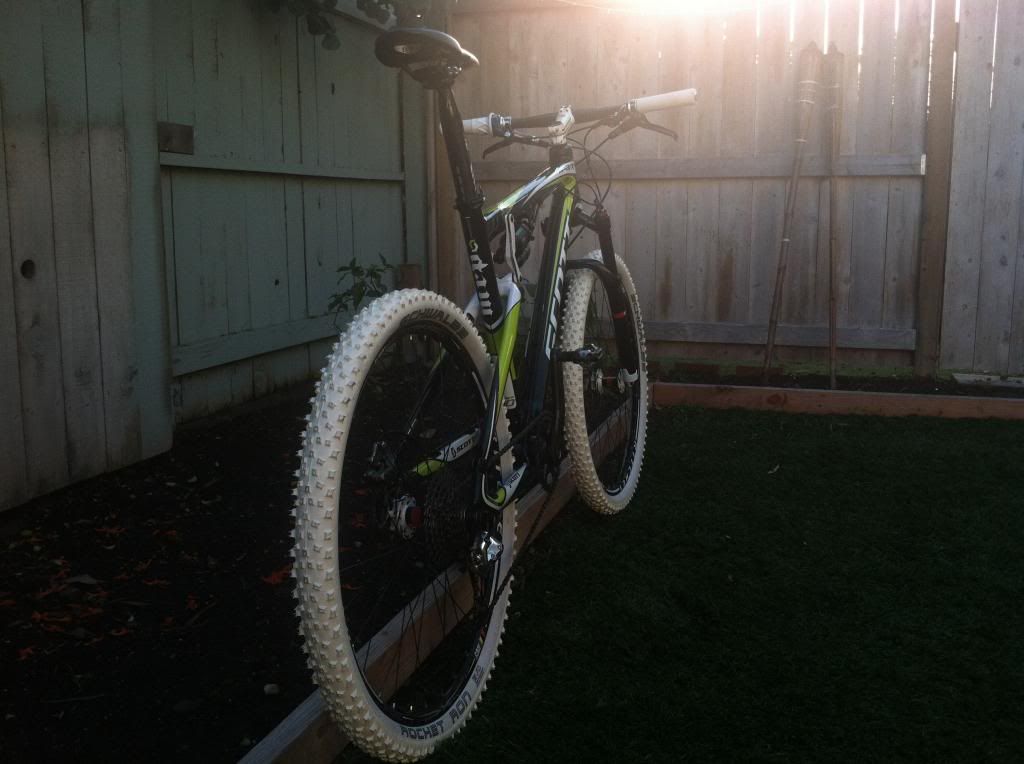 So FYI: from were the saving is coming from:
From
Hutchinson/pair 26x2.15 (606g each) plus tubes (172g each)
to
Rocket Ron 26x2.10 plus tubeless valve 7g/pair - Total saving:
667.12g
From 2x10 to 1x10 conversion:
XX trigger left came out 96g without cable
XX trigger right came out 92g without cable
matchmackers out:23.60g
XX Gripshit came in: 89.5g without cable
XX front derailleur high mount clamp came out: 118.7
cable plus housing (for rear shift): 31.1g
From Spider 26/39 to MRP 36T:
103.5 less
TOTAL weight saving from drive train conversion:
Total before: 554g
Total after: 179
TOTAL: 375g
just in case you want to upgrade your rear derailleur:
From original inner cage plus orig pulley set to all new: 11.1g less
Chain guide still to come: I will make one myself and will be under 30g all carbon,


TOTAL shave: 1053g (2.32pounds)
I hope you've enjoyed