Here is my current weight weenie project! LOW Standard track bike. Current weight on it is 15lbs 10 oz. I have new Mack Superlight Track hubs coming in soon for a lighter wheelset, and am still deciding on what new saddle to go with. Also a couple drive train changes coming along with the new wheels which should lighten it up too. Trying to get into the low 14lbs range with it.
Low Track Standard Frame Custom Paint 53cm
Enve Track Fork
Chris King Sotto Voce Pink Headset
Pink Phil Wood Seat Clamp
Enve 110 mm Stem
Enve 31.6 Seatpost
Enve Compact Drops
Deda Tape
Selle Italia SLR
Velocity Deep V rims to Pink Phil Wood Hubs
Sram Omnium Crankset
Pink Chris King Ceramic Bottom Bracket
50t Sugino Zen Chainring
Look Keo Blade Ti Pedals
Izumi Super Toughness Chain
17t Phil Wood SLR Cog
Phil Wood Ti Lockring
Rear Phil Wood Chrome Domes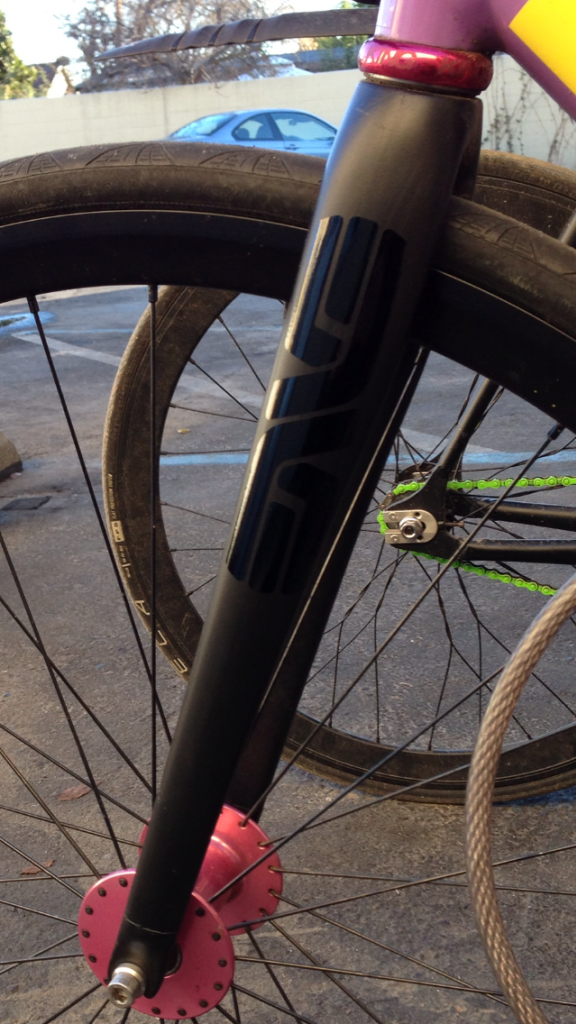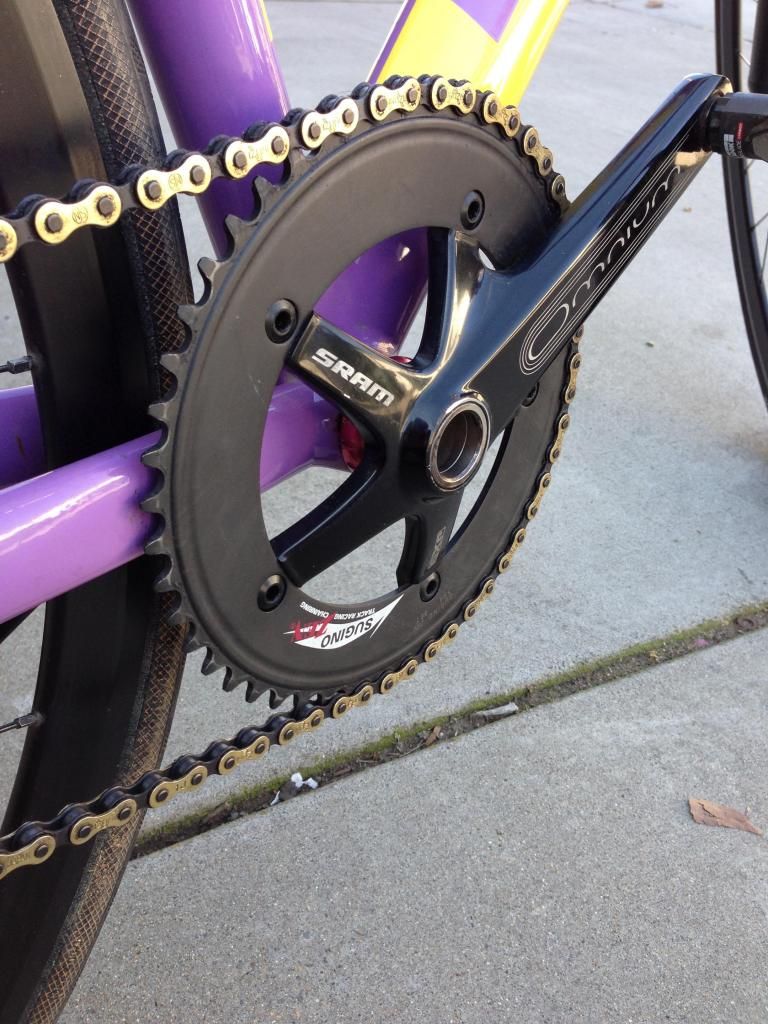 I removed the white Enve logos and had custom stealth black logos made like for Enve wheels, but they are reflective! They look glossy black, but under light they are reflective. Very neat decals.
If any one is interested in some of the custom reflective decals for themselves, send me a message!