Picked up a 2nd/3rd hand Pinarello Stelvio Steel.
Paintwork was still fairly good with only a couple of nicks.
Surprised it came with a threadless fork as everything else I saw from that time were threaded.
Perhaps round late 96 ~ 98 period when threadless stems started taking off and telekom team were using Pina dynas with 3T threadless.
Frame: 53cm Pinarello Stelvio (Deddaccai Kens)
Groupset: Campagnolo Record
Wheelset: Neutron Ultra
Tyres: Veloflex 700x23
Saddle: San Marco Concor
Headset: Record threadless (bottom cups were swapped from record threaded as I did not fancy the black rubber band)
Seatpost: '96 round record alu seatpost
VO Tall Stack stem (Ti bolts and Ti top cap)
Campagnolo Record Steel QR (cut out)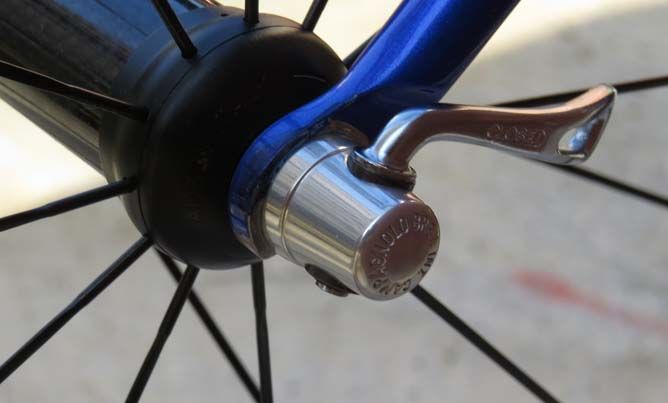 Compromised:
1. PRO PLT ice grey handlebar from my parts bin
(hard to find a nice 31.8 silver italian bar)
was this or a simple black Deda RHM01.
2. ULtegra SPD SL carbon pedals. ('fraid these will have to stay)
Looking:
1. Cinelli Nerve 42cm 26.0 handlebar to mate with a Grammo stem in waiting
2. Campagnolo titanium seatpost or C-record aero would be nice
As nice as the cut-out is at the BB showing the hirth joint....I'm not sure how much this will be an issue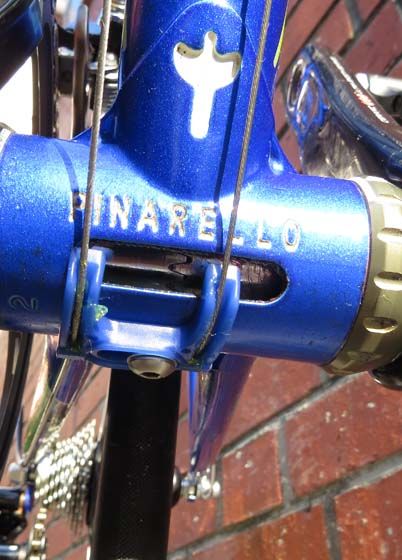 KopiC