Hello everyone,
I was able to sell my BMC TM01 frame for a good price and I got a Trek SC 7 series frame from my local shop to build up into my new TT rig. I was looking at doing a sc 9.9 project one and had even gone as far as to ask the dealer how long for one to ship but decided to just go with the lower model; I didn't want to run into the same issues that I had with my BMC of the frame not being the correct size and being trapped by the integrated systems. I think that with some work and thought I can get this bike to have very similar aero capabilities as the 9.9 but at a lower weight (this is weight weenies right?)
So here is the frame and its weight, weight was done on a walmart scale but I think it is close: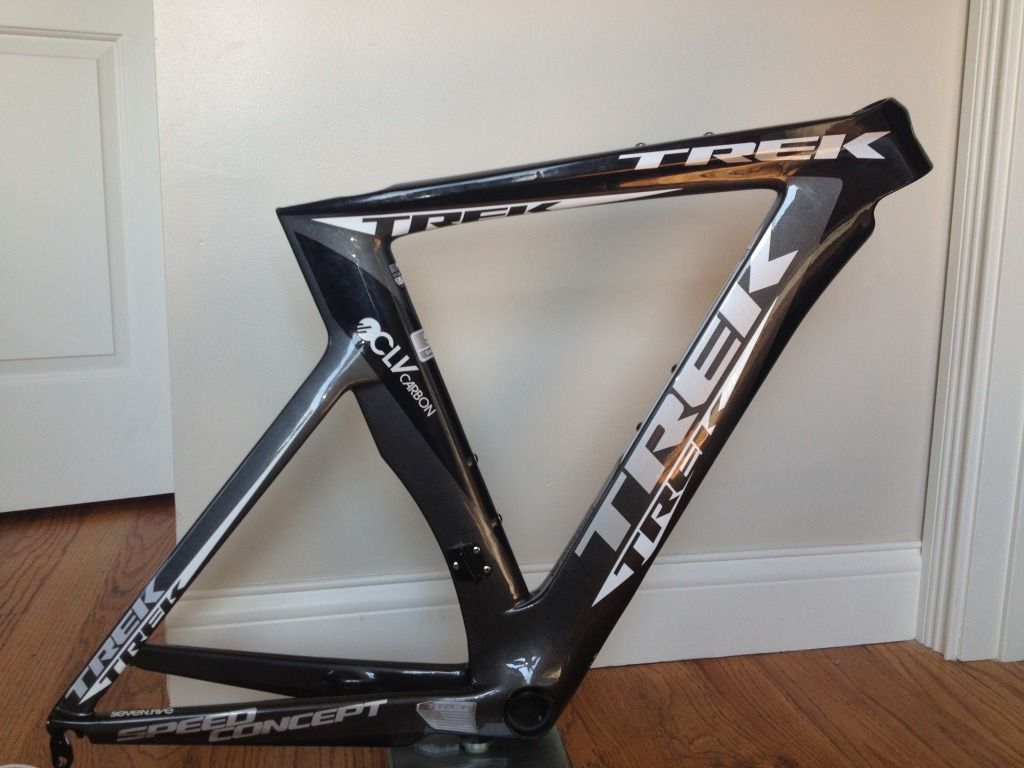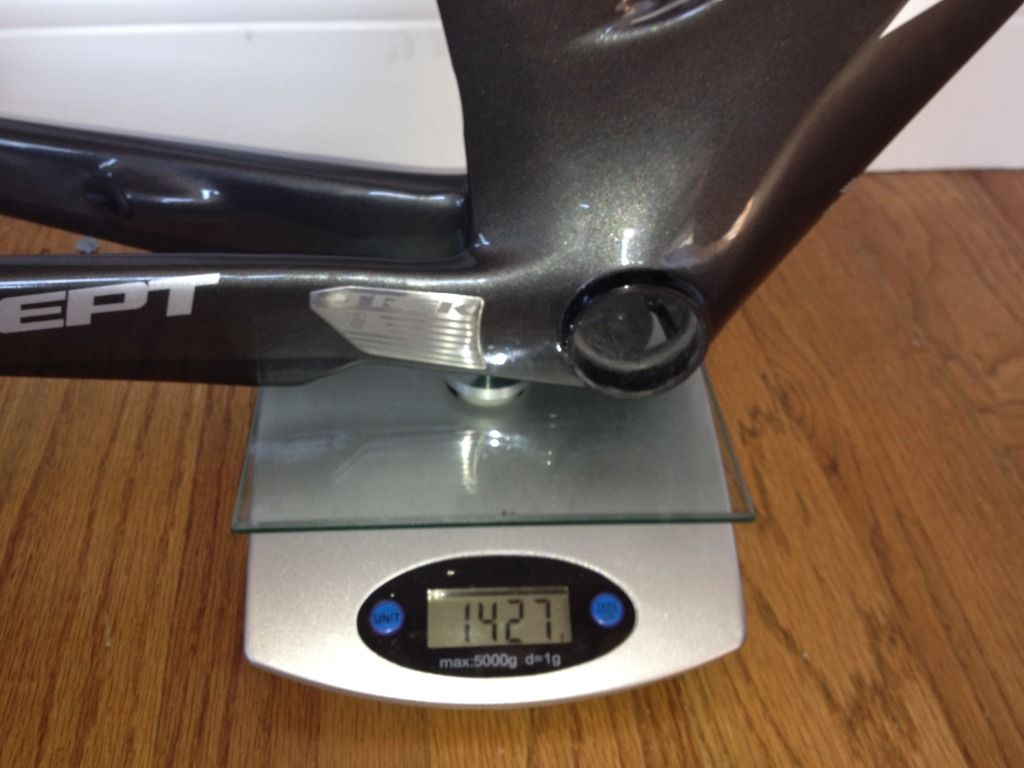 And the fork and rear integrated brake components: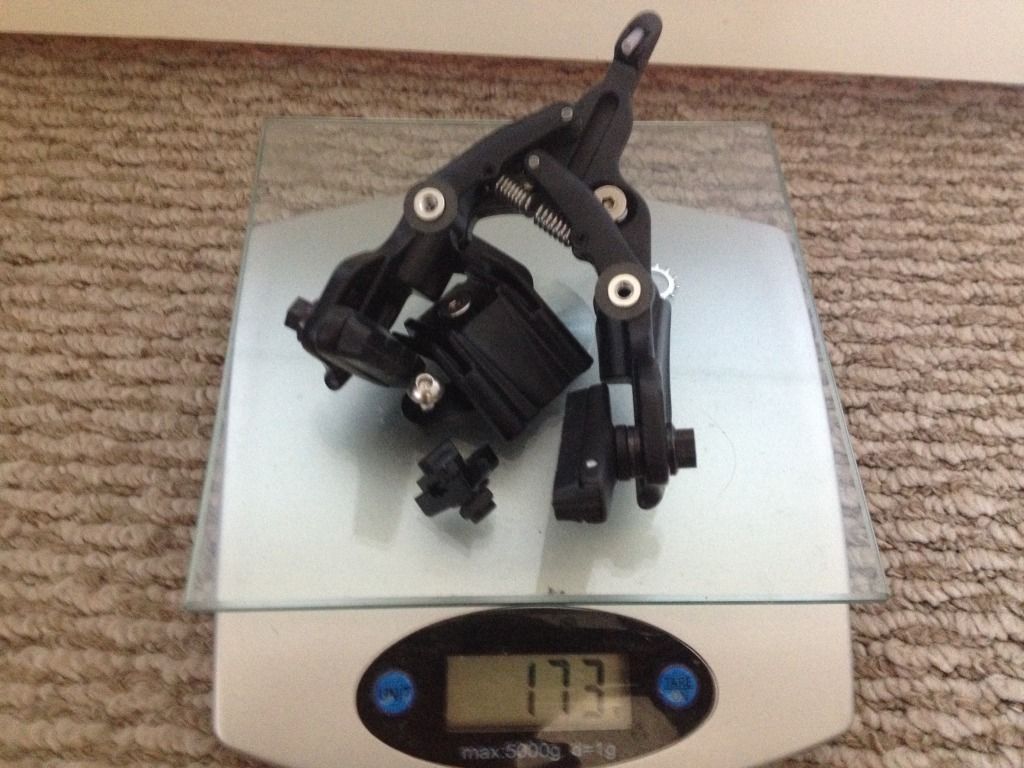 So the initial build list is something like this:
Frame- Speed Concept 7 series (stripped decals and paint)
Fork- Speed Concept 7 series fork (stripped of paint, decals and cut to length)
Handlebars- 3T Brezza 2 bars
Shifters- SRAM carbon
Brake levers- SRAM carbon
Stem- 3T Ergostem
Saddle-Fizik Arionne tri
Front brake- Tri-Rig Omega
Rear Brake- Trek integrated rear brake (might try and tune it alittle bit)
Crank- S-975 Quarq
Rings- Sram 53/39 TT rings and Osymetric 54/42 rings (to test)
Front D- SRAM red black 2011
Rear D- SRAM red black 2011
Cables- Yoko cables
Chain- KMC Gold 10 speed
Cassette- Ultegra 11-25
Wheels- Cheap aluminum hoops for training and my Zipp 808s for races
The eventual upgrades for next season would be:
Handlebars- Pro Missile Bars
Stem- Pro Integrated Missile stem
Wheels- Lightweight or Zipp Disc as well to match the 808 front
Not sure what weight I will be able to get down to. Hoping for sub 17 if possible which I think is possible. I am taking the frame to an auto paint shop today to have it soda blasted but I'm not sure how much that will save. Have heard as much as 150g for the frame from some people so I'm optimistic! Bike will mostly be used for trainer rides for the bulk of the winter and so I decided to go with the ergostem thing so that I can adjust my front end while I train. Does anyone know if I could replace the fork with something else? Feel like I could get something much lighter with equal aero properties.
Will try and keep this thread up to date but it might take me awhile to build this one up!