Need I bring up the Deda stem

..... haha
You can, I am measured as a 140, which will be a 3T Team de-striped this is a loaner 130.
Couple of reasons for this first of, this was done 2 weeks ago: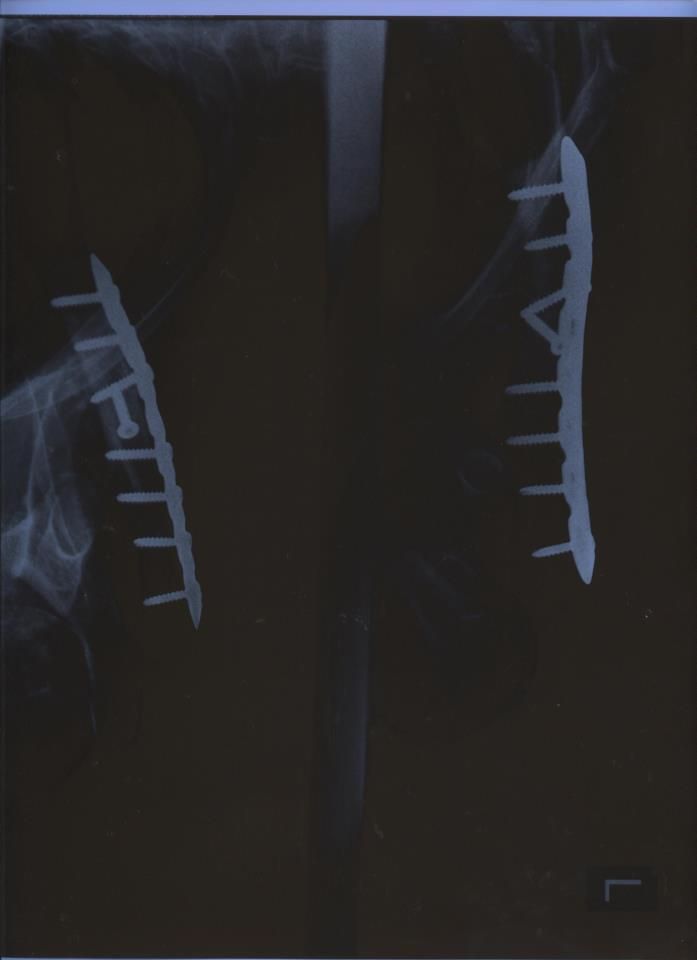 Eat your heart out Cancellara 8 pins, a plate and a bone graft
So I have left 1cm above on the fork and 1 cm shorted as I think I will need a more upright position for a few months. If I have longer term issues, and come back to a 12, I will put a LTD on
.you have to lose the red saddle
Surprised how this photographed, actually, it came out really orange under flash. This is actually one of the best photos
drag your eyes away, and I don't want my eyes dragged in that direction
very good point, I had this seat as I won it in a club raffle, my favourite at the moment is the Selle Italia Throok, only problem is they don't make them any more and mine was torn a little in the crash, so it is staying on the trainer, so I want to try the Fizik as a lot of people love them. I have thought of getting a Busyman seat, black with a tricolour stripe down the centre, but that will be a later as it is a little dear...
Team red stripe from the post.
Wash your mouth out, that would be a custom painted Cyfac post
front is red, rear stripe is blue, and the Cyfac writing is white on the side, the paint is under clear. The posts are made for them in Asia somewhere (same as the fork) and I don't have a specific weight but I doubt it is really light, 3T LTD is a possibility, but low priority.
Better photos to come but weather has been putrid, and it really doesn't show the gleaming steel with a flash