I apologize for not having a built ready to ride setup to show you while I introduce myself and my current project. I'm hoping to use this thread as a bit of motivation.
The base for my build is a 2011 Lapierre Sensium frame set.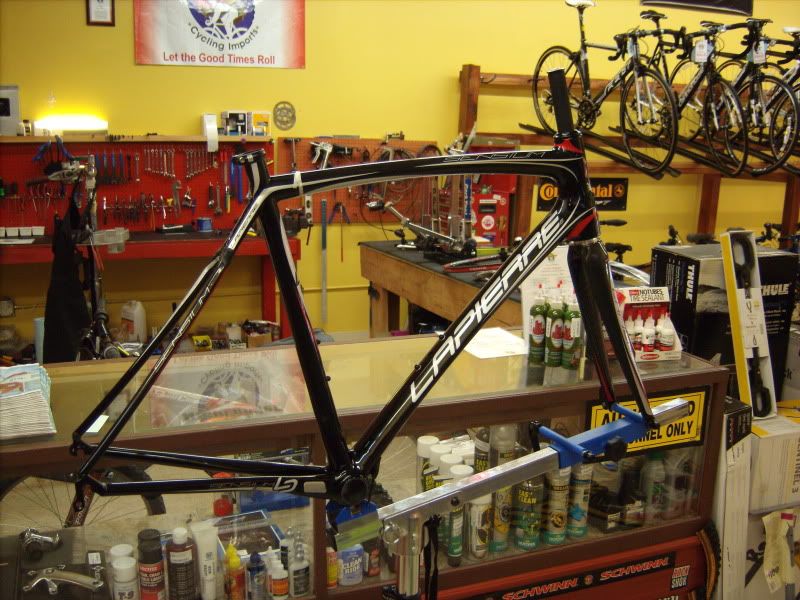 I had originally planned on building a 2012 Cannondale CAAD10 but ended up changing routes the day before the frame arrived. I'll be selling the CAAD10 to help fund the Lapierre.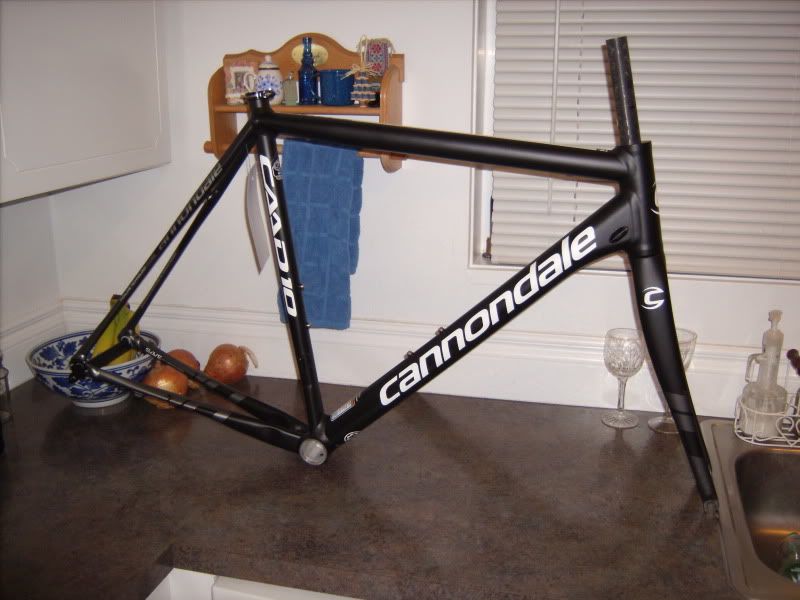 I'm not a big roadie. I'll probably ride my road bike once every 2 months, while I ride my trail, downhill, dirt jump or bmx bikes 3-5 times a week. I'm looking to spend a lot more time on my road bike this year, but it will always take a backseat to my other bikes. For this reason I'll be building the Lapierre on a pretty extreme budget.
The goal is to be ride ready and 16lbs for $2300
Frame weight comes in at a pretty fair 957g for the frame and cable guides.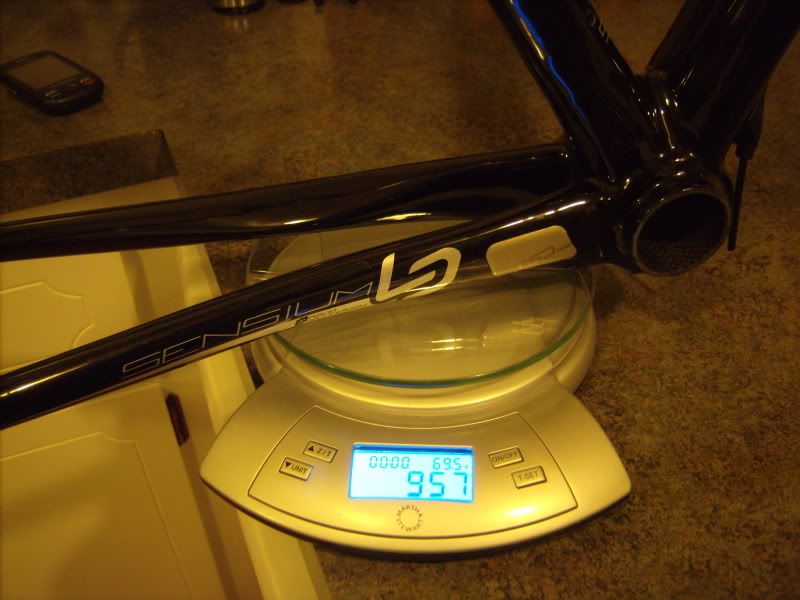 Fork weighs in at 361g before chopping the steerer tube
Here's some of the parts I've gathered so far
Chris King R45 hubs with the limited titanium drive rings: 102g for the front hub, 214g for the rear hub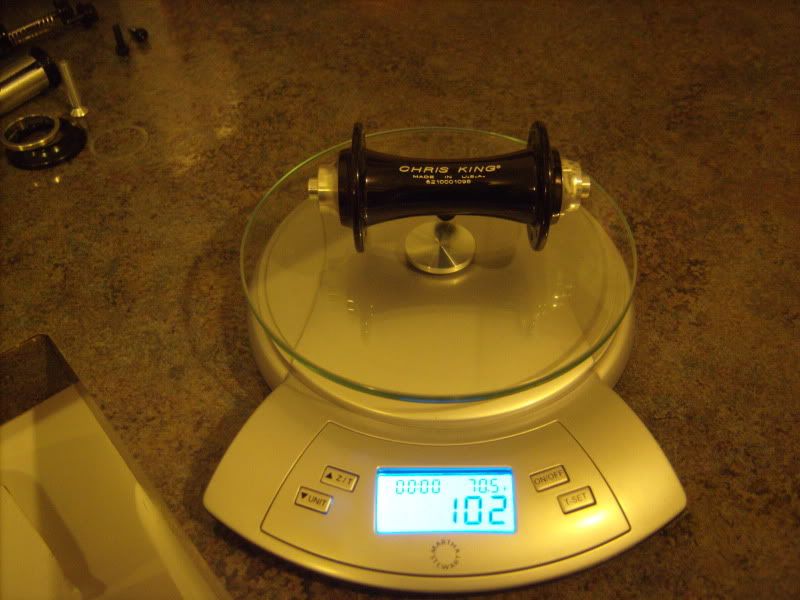 Headset: 89g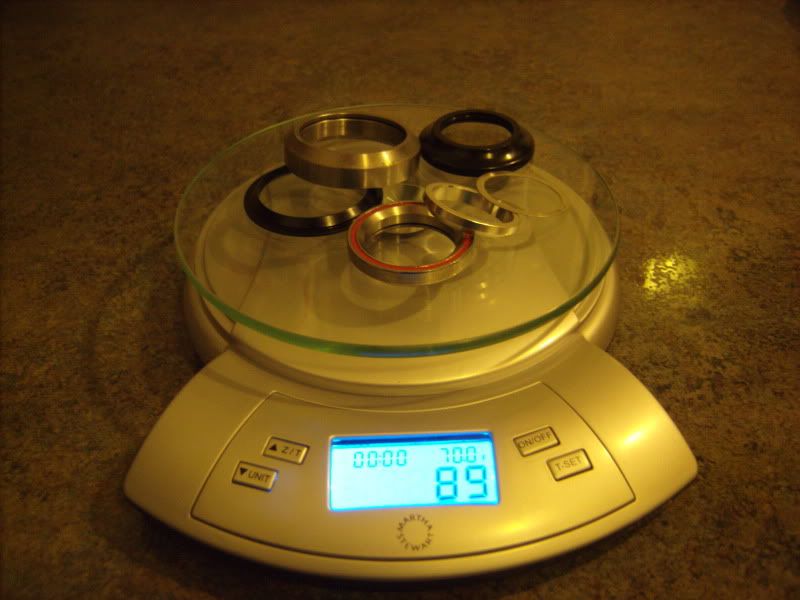 Expansion unit: 28g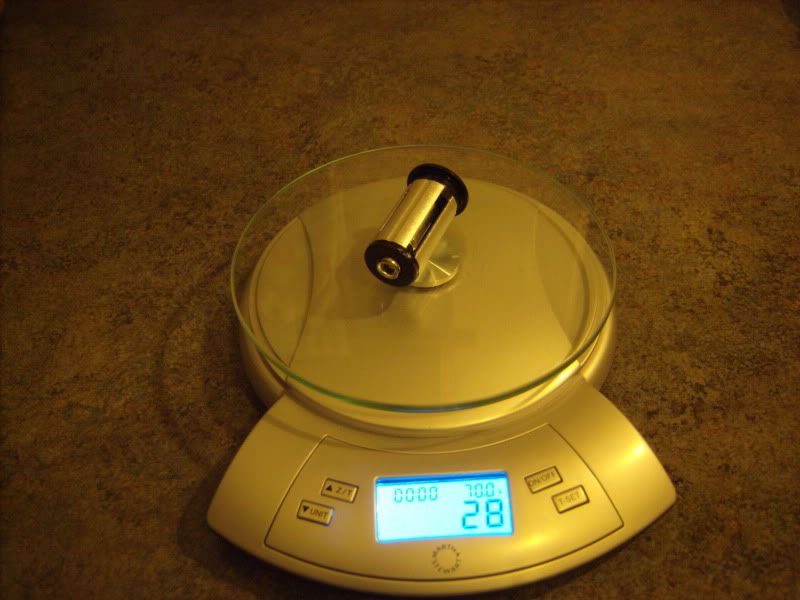 Top cap and bolt: 10g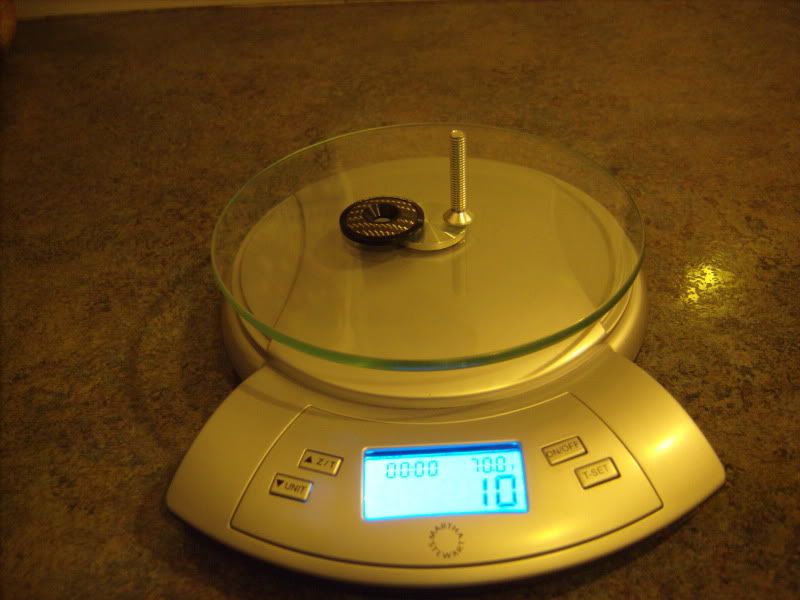 Water bottle cage bolts: 5g(included in the frame weight)
Seat clamp: 10g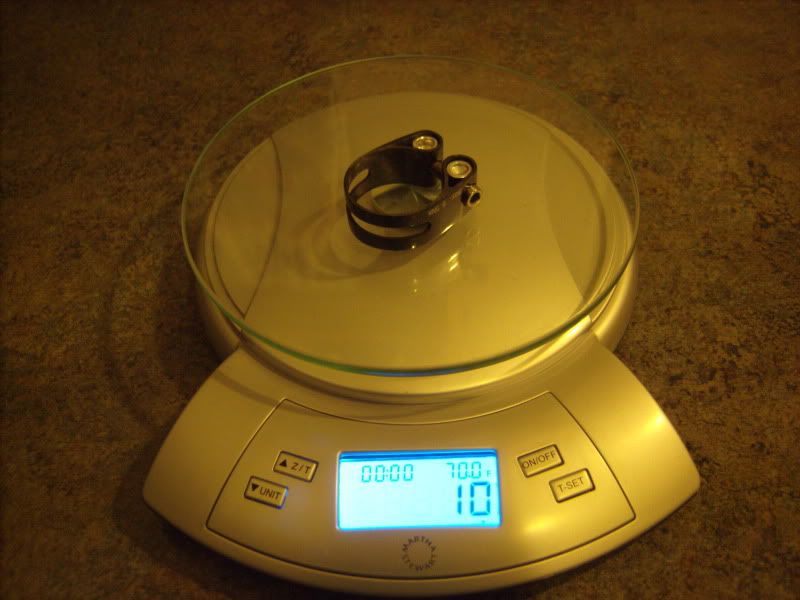 Carbon/Ti skewers: 43g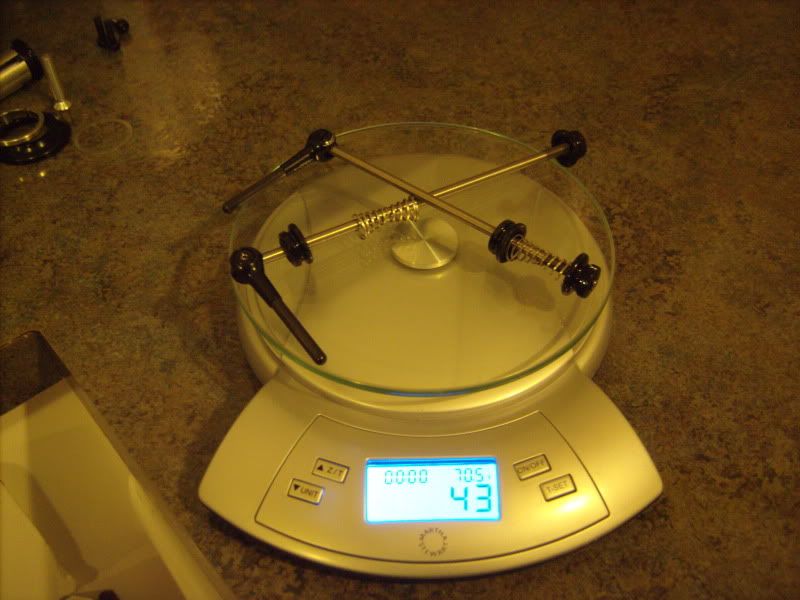 LizardSkin bar tape: 48g
Thomson Elite seatpost: 227g
So this is where I sit as of today
I'm 2089g (4.61lbs) and $985 in to the entire build.
I've got a set of chinese 38mm carbon rims on the way along a set of used Red cranks.
Plans right now are to pick up a set of Rival shifters to save on money. Thats about all that I have planned out at this point. I'm entirely open to suggestions and tips if you have any.
ImaKing20 is one of my customers/friends/team mates and probably the main motivation behind building this bike(well aside from my Litespeed being a pretty poor excuse for a bike) put together a spread sheet for me to give me a rough idea of what this build may end up looking like. He seems to think that my build can easily hit 15lbs ride ready. I'd be stoked if it did, but 16lbs is the goal.
We'll see how this plays out and I'll continue to update as the build progresses.
-Kevin