Hi all, I've made a few posts on here now and thought it is time to introduce myself and my steed properly.
I've had this for around a month now, an insurance job after I crashed and broke my SL3 and I have to say, it is a great frame. I can't comment on stiffness very well as I'm not exactly a frame bender (I weigh 54kgs) but it tracks really well and is silky smooth - as others have pointed out on here. But lets hope it can guide me to some good race results this year.
Build list is as follows:
Frame & Fork: 54cm SL4 S-Works
R Wheel: 2010 powertap
Mavic Open Pro
Sapim Laser Black
(brought from Omega Pharma Lotto - nice to know my bike has some racing heritage!)
F Wheel: Bontrager Race Lite
Groupset: Full Dura Ace Di2 - except Ultegra 12-25 cassette
Seatpost: S-Works
Saddle: Specialized Toupe Ti143
Stem: Bontrager Race Lite
Pedals: Shimano 105
Bars: Specialized Alloy debadged
Cage: Arundel Mandible
Tape: Prologo Double Touch
Weight: With my training set of wheels on, around 7.4kg. However have ordered some Gigantex 38mm carbon tubs with cx-rays and novatech superlight and (hopefully) a DA cassette which should shed a decent amount. Also upgrading the stem and pedals are the next priority, as they are both anchors, hopefully to a Ritchey C260 stem and Ultegra Carbon pedals.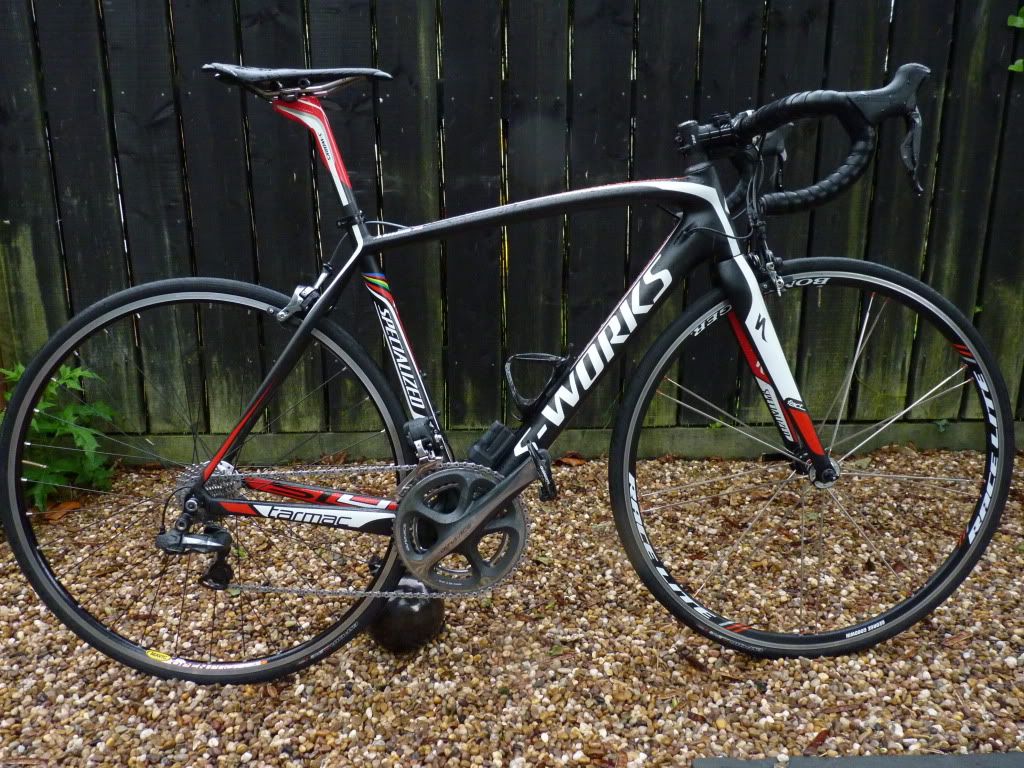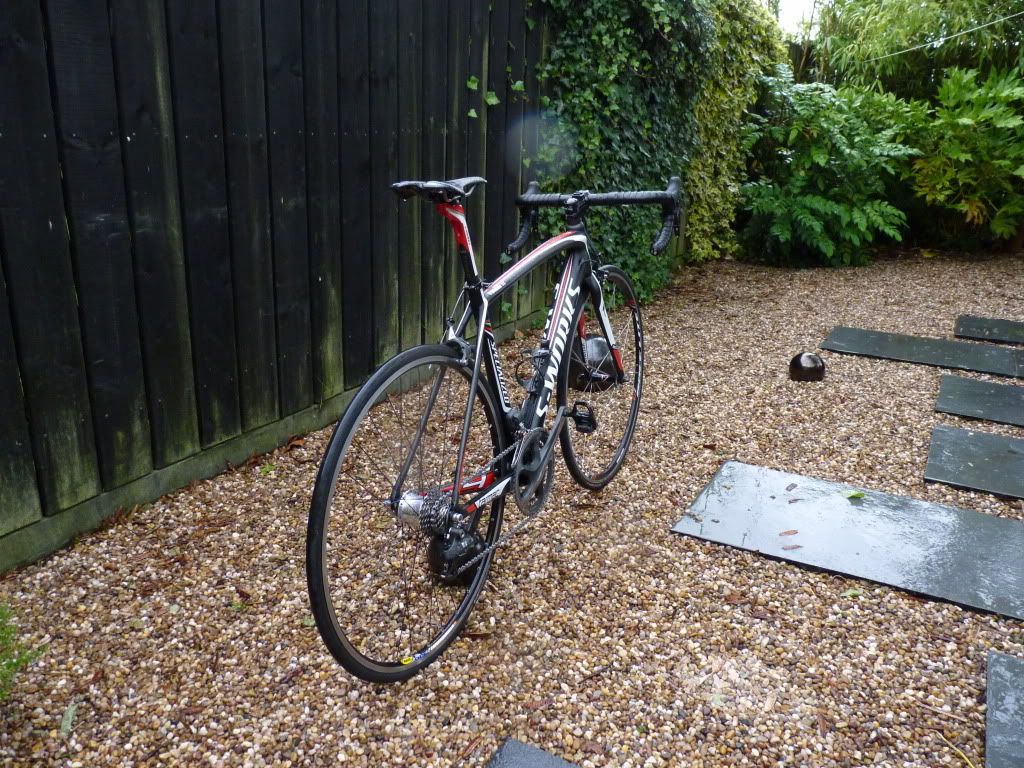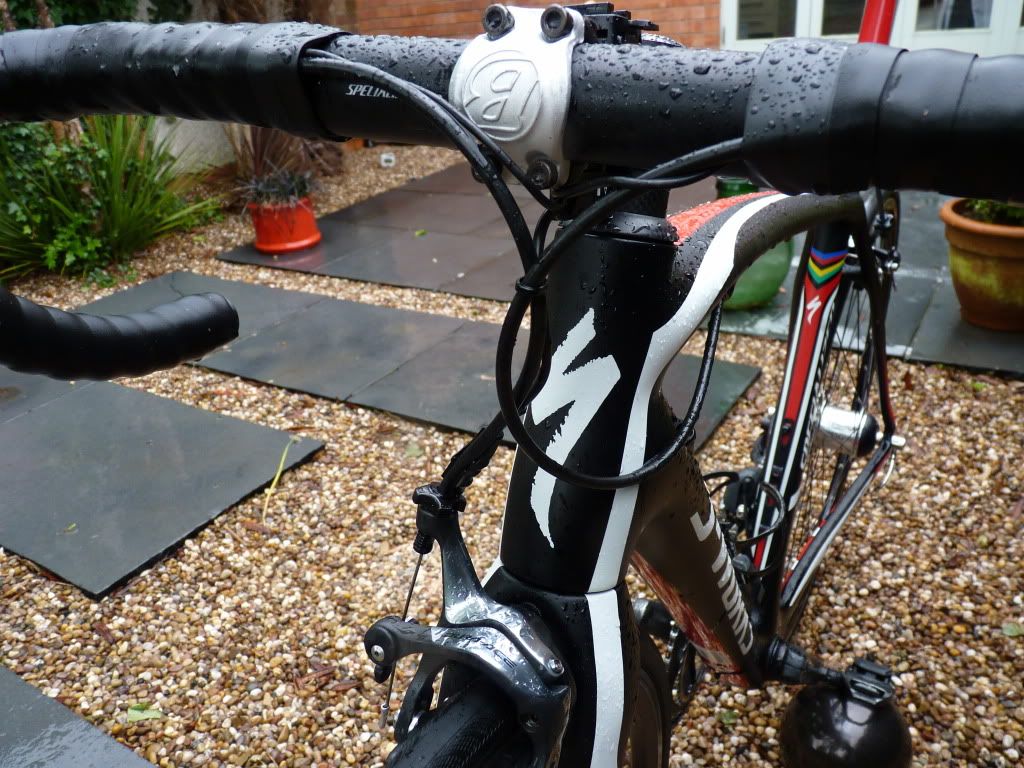 I've worked on tidying the front end up a bit. The control box under the stem looks much better IMO, but the silver faceplate really annoys my perfectionist side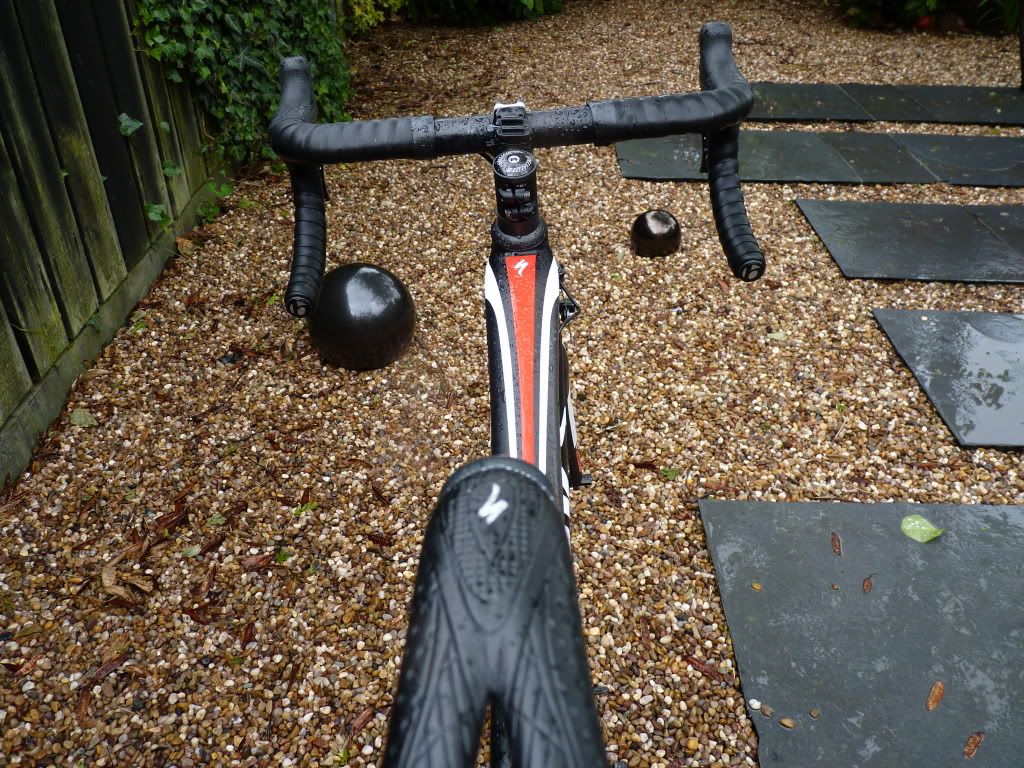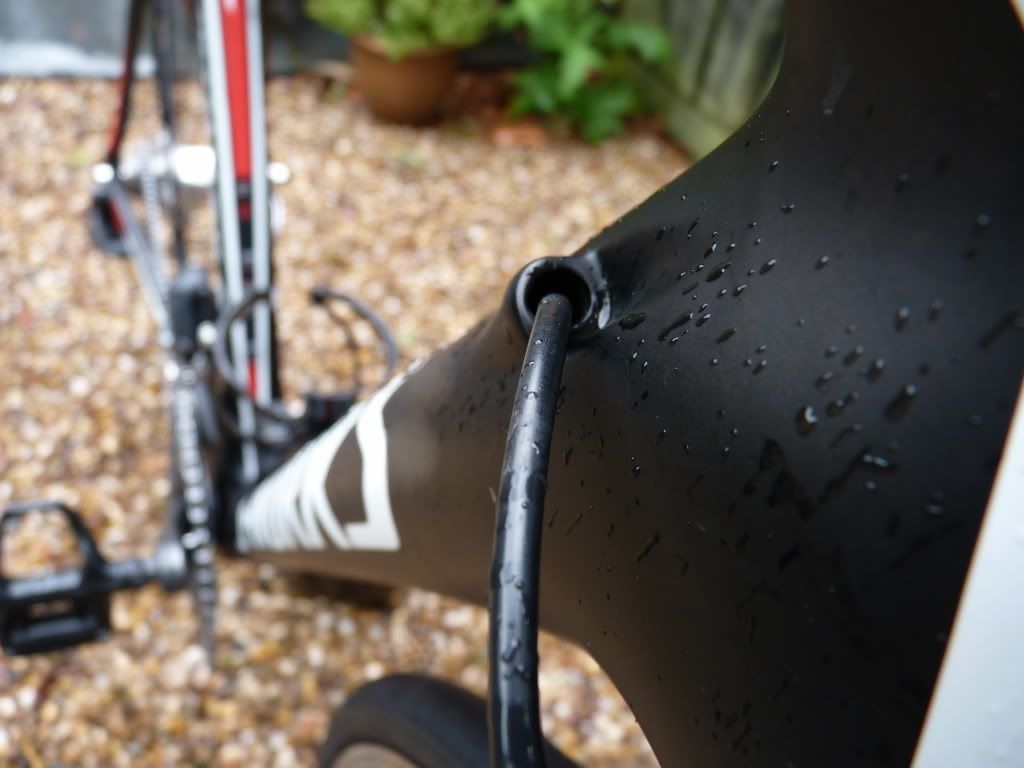 The routing for Di2 is pretty good, apart from it leaves one of the cable holes on the downtube gaping open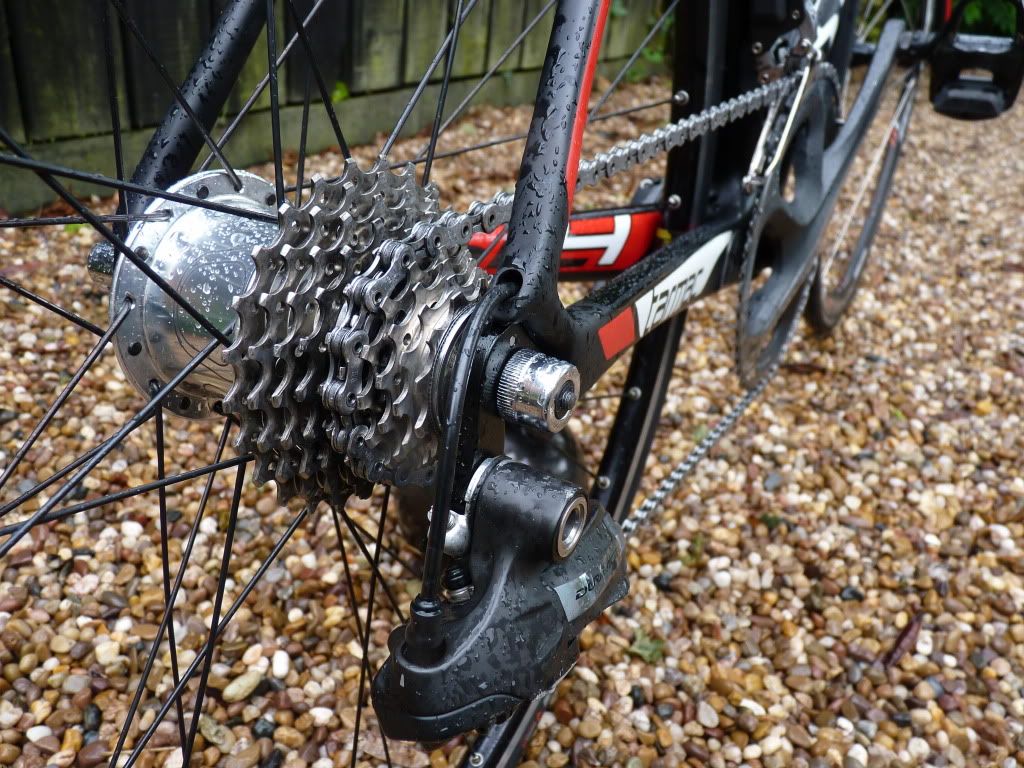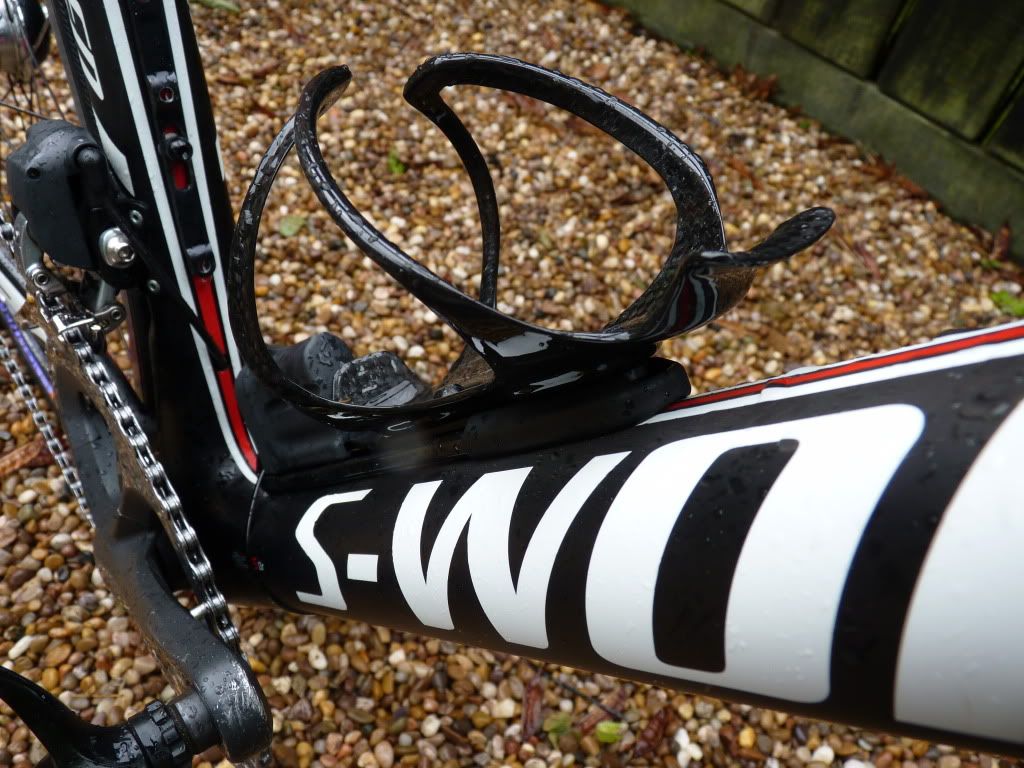 I would also really like to get the battery hidden away, seeing as specialized couldn't be bothered to find a way to fix it to the frame properly (zip tie to the rescue!)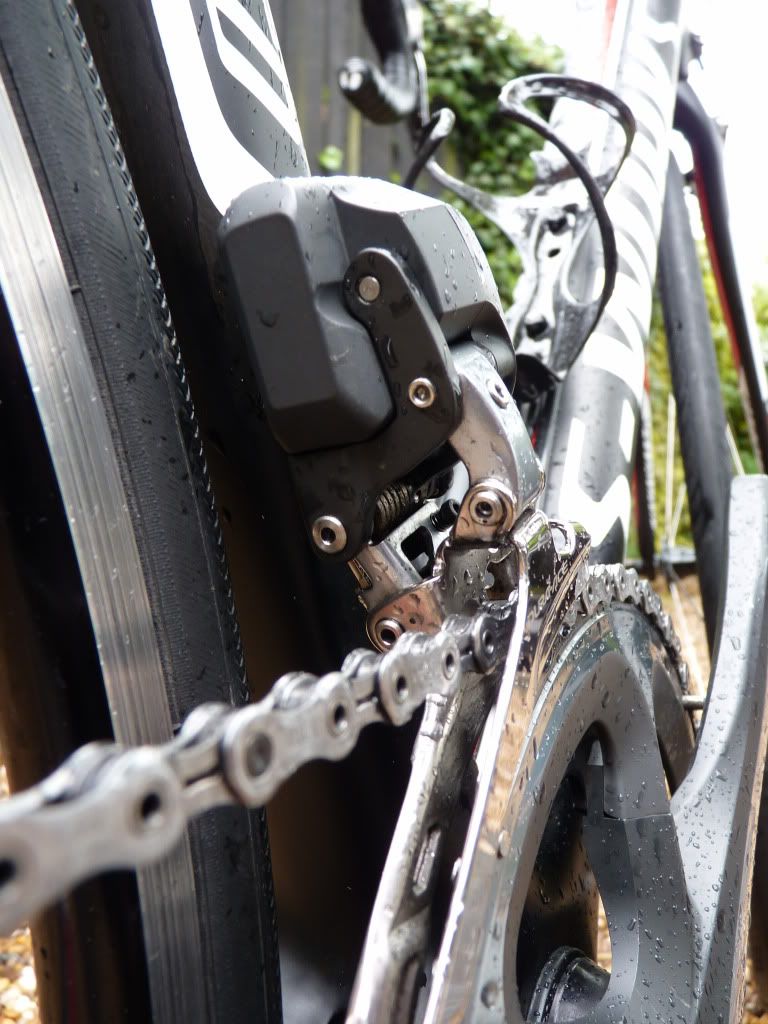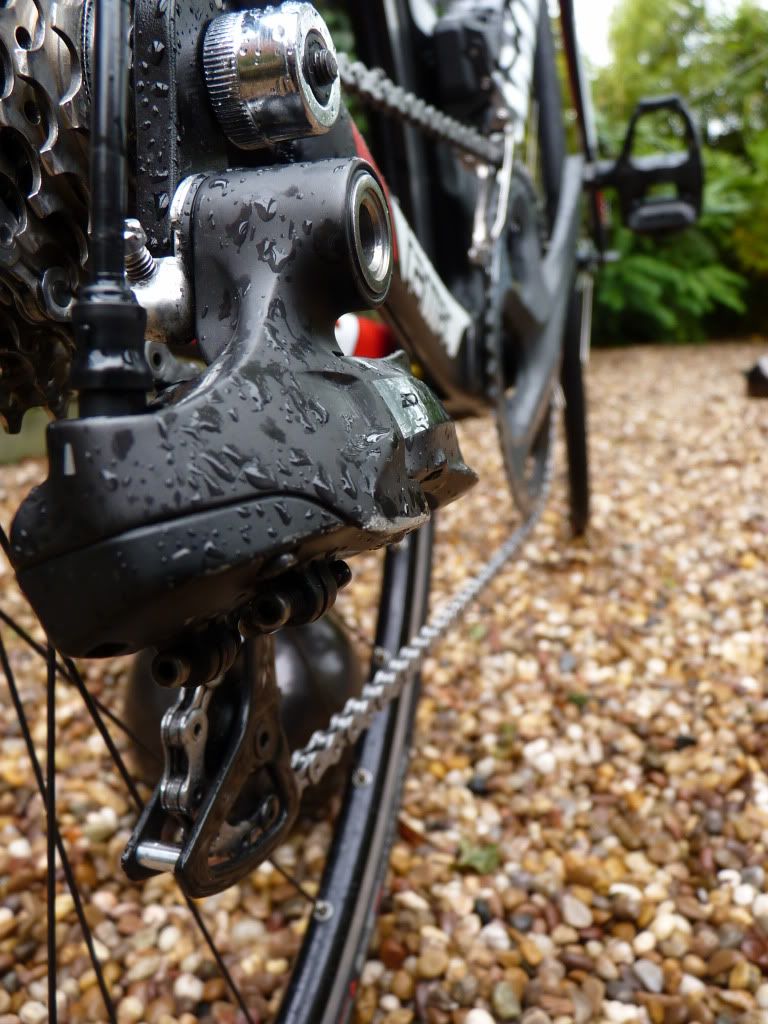 bit of a battered rear mech
will get some pics up when the new hoops arrive and of course, the new weight. hope you like!