I was finally able to build my 2012 Specilized Tarmac S-Works SL4. Built with mostly SRAM Red and Stan's no tubes. Here is the build thread. I wasn't able to ride it at all the season but I can't wait to ride it next season.
Frame 56cm - 936g
Praxis Bottom Bracket - 151g
Fork - 334g
SRAM Red 172.5mm 50/34t Crankset - 631g
SRAM Red Front D - 68g
SRAM Red Rear D - 146g
SRAM Red Brakes - 257g
Swiss Stop Pads - 24g
Stans No Tubes Front Wheel - 545g
Tube - 67g
Specialized S-Works Tire - 210g
Stans No Tubes Rear Wheel - 768g
Tube - 67g
Specialized S-Works Tire - 210g
Zipp Skewers - 55g
SRAM Red 11-23 Cassette - 153g
Compression plug - 29g
Stem - 154g
FSA Carbon Handlebar - 242g
Specialized S Works Toupe Seat - 167g
S Work Seatpost - 205g
SRAM Red Shifters - 254g
Bontrager Bar Tape - 81g
Hoods - 43g
Speedplay Chomely Pedals - 222g
Total Weight - 6.65KG or 14.67 pounds
Pictures: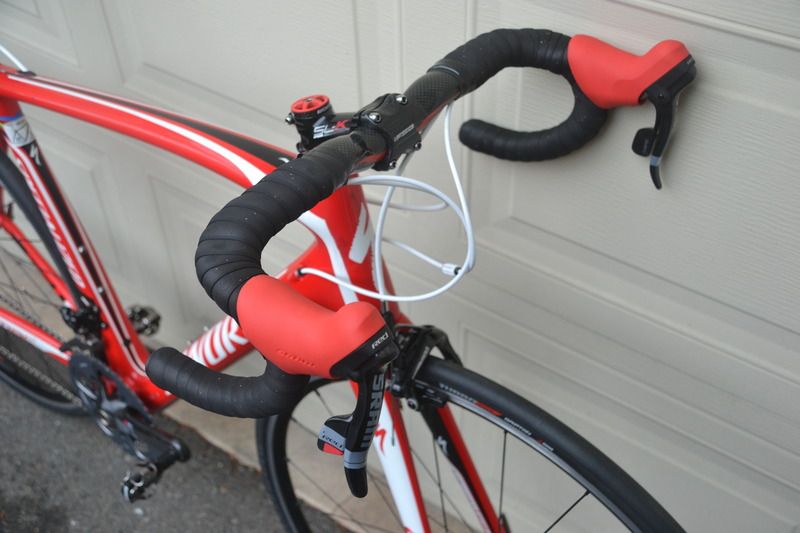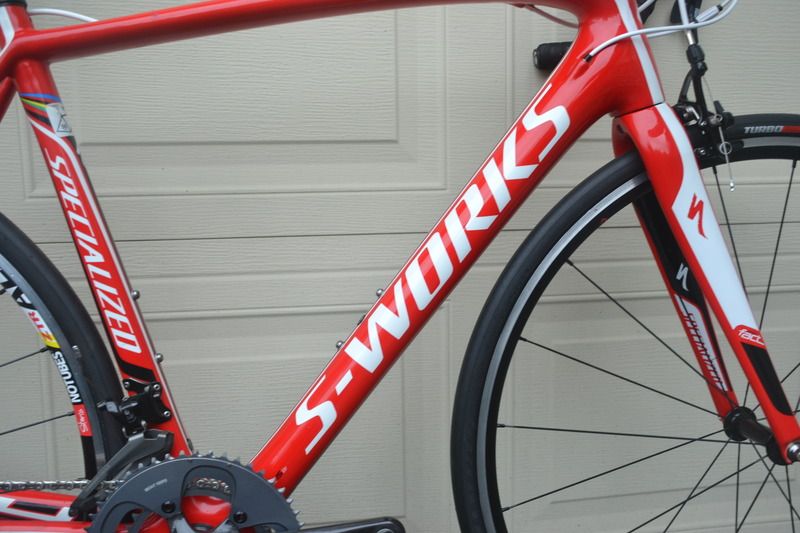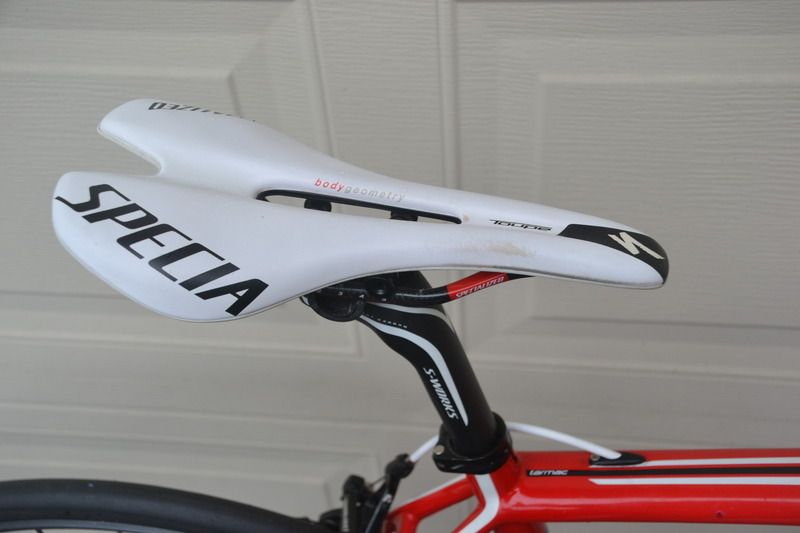 Question: The front wheel and the back wheels had different stickers so I ordered new wheels stickers but I'm starting to think that it looks better with no wheel stickers. Thoughts?
Thanks for looking!