Hi,
I wanted to introduce myself properly when i could complete my project bike, but unlucky me, i got cheated by a user in here named "Lancearmstrong" when i thought i bought myself a Pinarello Paris frame from him back in Jan 2012. He got himself about 34-35 post before he put in a classified on his Pinarello Paris frame for sale. I bought many items from users in here namely Jonjones13, vladoo, bfglite to name a few and i have received all their items so i could complete my first so called WW bike. I can say that I have almost everything to assemble a bike except for the frame that till now never got delivered to me since Jan. He gave me tracking number which not valid. Many attempts has been made to PM/emails/paypal contact but all the emails seems to be deleted or unregistered. Even his user name in here has been 'inactive'.
Lesson learnt the hard way here also is, DO NOT make payments via paypal as GIFT, although it saves the seller some money, because once you do that, you are not protected by Paypal buyer protection scheme. So use "purchase goods" option and pay the difference using GIFT option to the seller so at least you can claim the big chunk of your money via paypal if anything unwanted happened.
I will still complete my project bike using my current frame nonetheless, but it is heartbreaking when such thing happens. I am sure the user "Lancearmstrong" is still browsing this wonderful and informative site and you should know who you are. Do give me a message if you think you re sincere seller as I cant seems to get hold of any of your email registered in here or paypal as all the email address has become invalid.
I will post my project bike in the near future in this thread although the frame will not be the my choice of project bike. But that is all i got for the time being...so be nice on the future comments
Thumbs up to all the honest sellers out there and to dishonest seller; always remember what goes around comes around. Cheers!

As mentioned, here s my current completed bike. Although some may not be my choice of parts, but here s what i have for now. Weighing about 6.32kgs or about 13.9lbs.
Campy Record 10s gruppo
Zero G 05 brakes
Gen 2 LW Obermayer with Veloflex Carbon
Selle Italia SLR Carbonio Flow saddle
FSA Carbon Pro Crank
Trigon Intergrated Carbon Handlebars
Tuned saddle post
Tune Skyline skewers
Tune cage
DA pedals - soon to Speedplay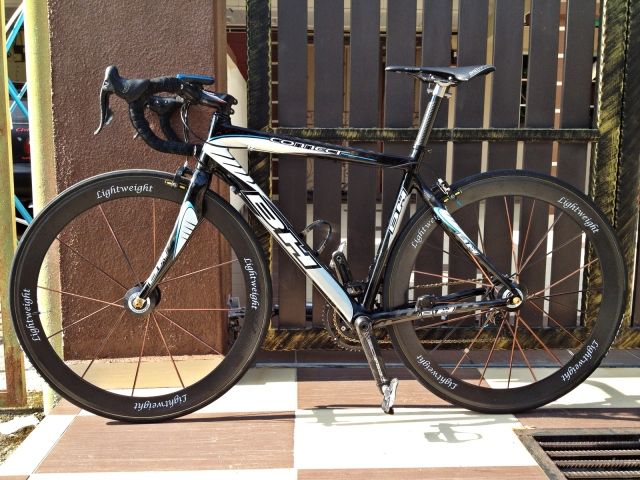 Hopefully ill get my new frame sometime next month. Will post the new frame project soon, and just done a century ride event with this bike last weekend and it felt good. Thanks to all the sellers that sold the bits n pieces to make this happens. Cheers!
Got my new setup recently. MeiVici.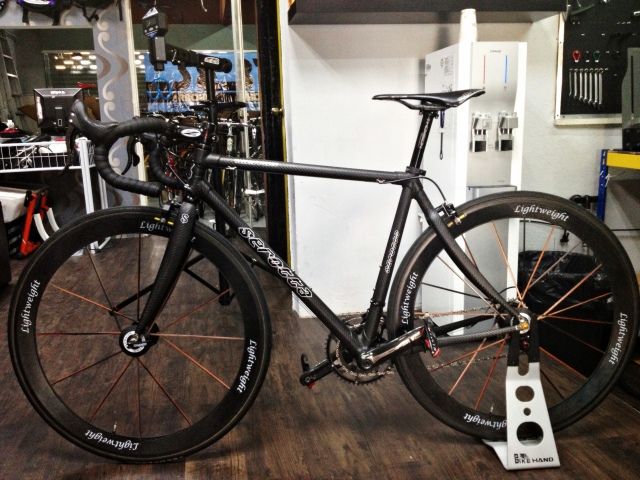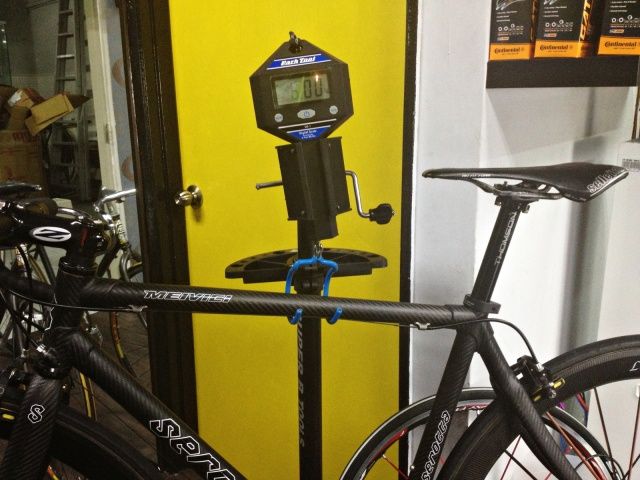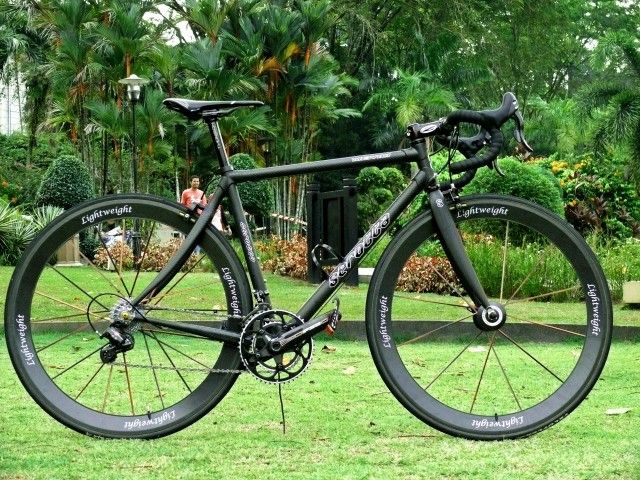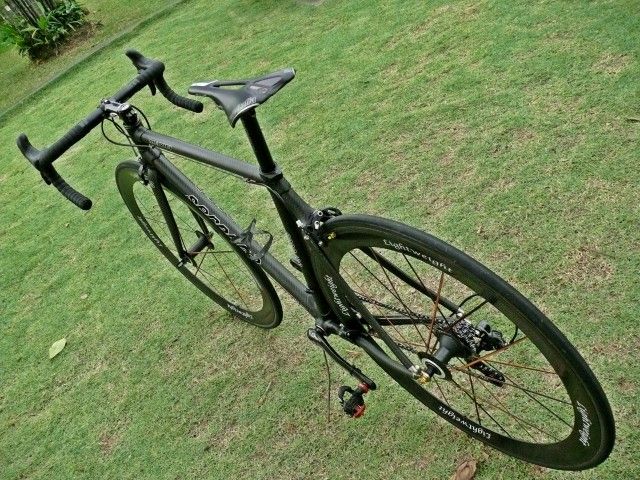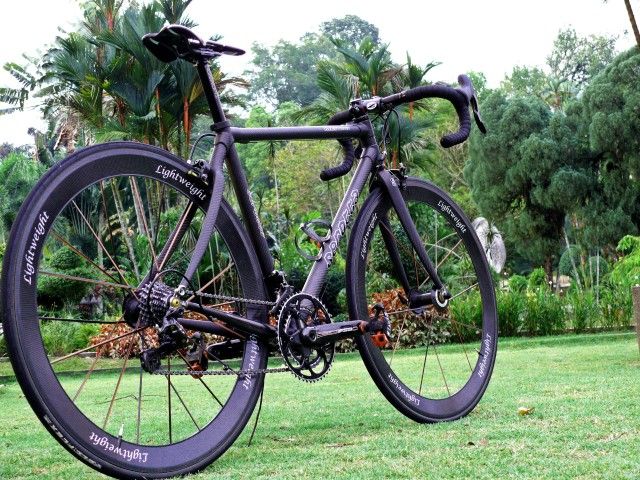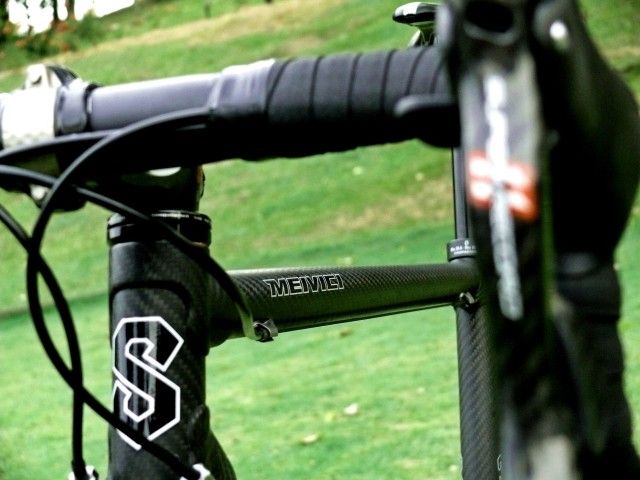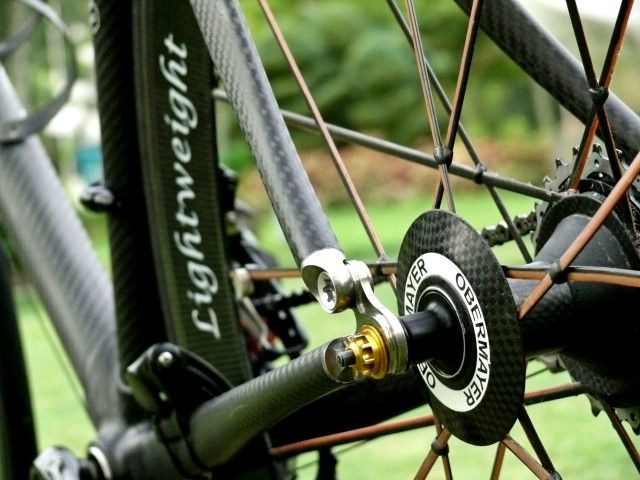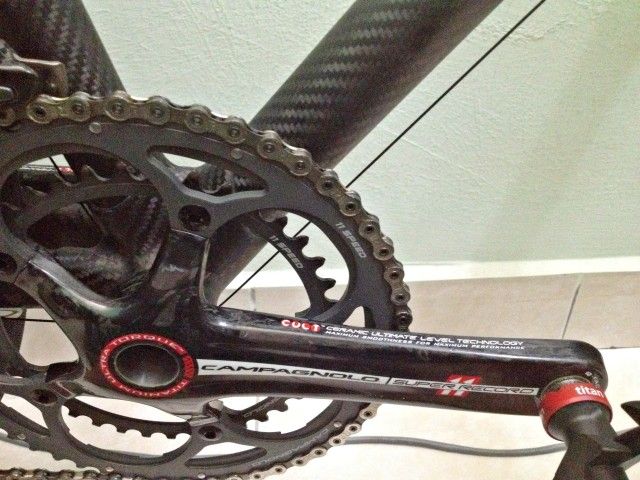 13.2lbs = 6.00kgs
- Serotta MeiVici frame + F3 fork
- Zipp SL Speed Stem
- 3T Rotundo Pro (Soon to tuned Zipp SL Bar)
- Thomson Masterpiece saddle post
- Lightweight Standard 3 with Continental Competition
- Tune Skyline skewers
- Selle Italia Carbonio Flow saddle
- Zero G 05 brakes
- Campy SR 11 Shifters, FD, RD
- Campy SR 11 Ti Crankset
- Time iClic Titan Carbon Carboflex Pedals
Surprised with the weight as i was expecting heavier numbers. Still room for improvement, and ill take better pictures when i have the time. Stay tune