Hello fellow WWs,
I want to be able to mate my Hope Race levers to the XTR SL-M9000 shifters using some sort of matchmaker (to save weight and achieve a cleaner cockpit).
Now, I have already asked Hope if they are planning on releasing a matchmaker for this setup, seeing as they have done so for their Tech3 brake lever. Unfortunately, their answer is no. So that leaves a few other options:
1. There is a Hope Race matchmaker for the previous generation XTR shifters (M970 and M980), see picture below.
However, the M970 and M980 shifter pods have a groove that these matchmakers are designed for: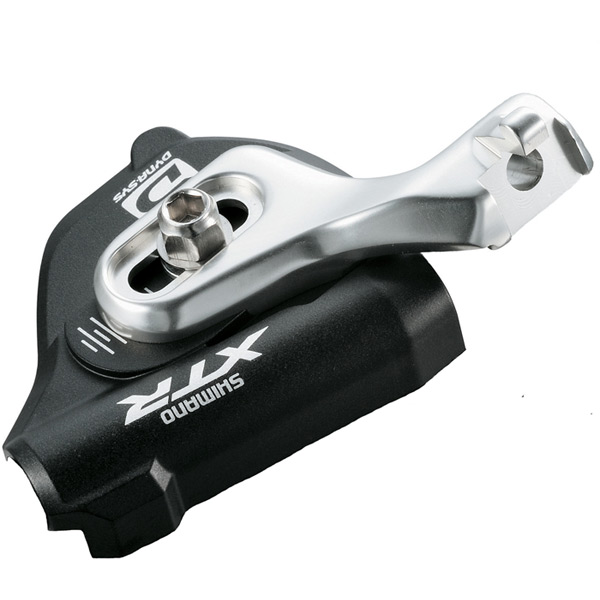 Whereas the new M9000 shifters don't have that groove:
Does anyone think it can work anyway? Maybe if I sand down the grooves on the matchmakers to a completely flat interface?
2. Find someone who can make me a matchmaker, preferably CNC aluminium. Does anyone know how I can go about finding someone who would be willing to do this without charging a massive amount for the job? Obviously, with this solution it might be easier to design the matchmaker to work with the i-spec top cover of the M9000 shifters:
I really appreciate all input on the matter.