With training/ climbing wheels
With race wheels
front end with Powercordz swift cables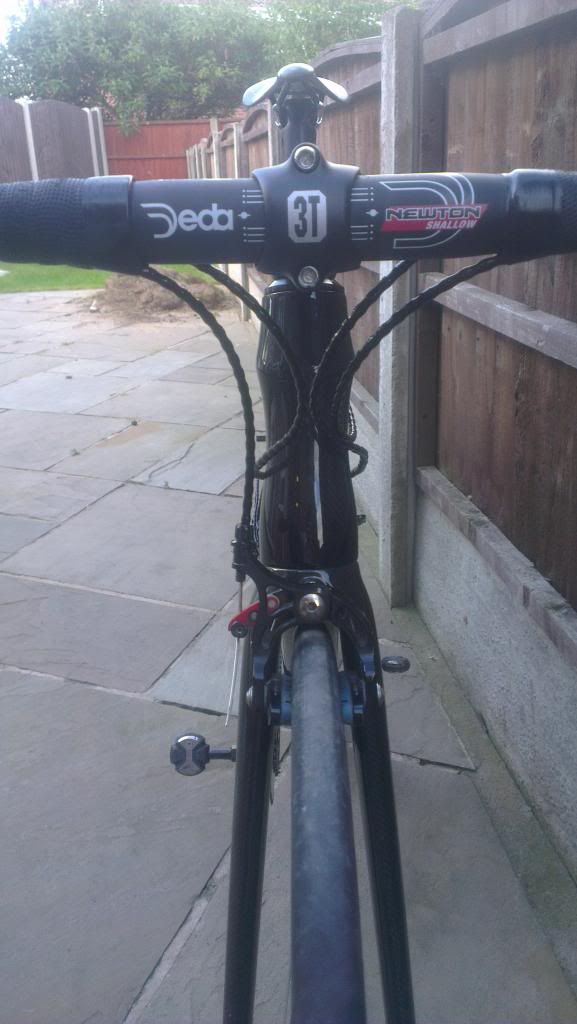 so I've been away racing and not had time to be on here.
two races and two top 10 finishes so far on this.
finally got round to taking pictures.
Unfortunately until this weekend I cannot give you a weight of the bike as a whole.
frame is very responsive and stiff, handles very well even with the 14cm stem.
not sure on frame weight. I cut 5cm seatpost from original which weighed 16g
cut fork weighed in at 369g