I was thinking stans fluid, a pump and some superglue.
Anyways, as you now, rotating weight is the important stuff.. So if i have a little tools box it doesn't matter as much.
My normal trip (50km) is anyways around a water and a mountain. The highway goes inbetween the mountain and the water. Call a friend, and 10 minutes later i have my tyre or get picked up. On longer trips, my tools bag will be carried with me.
roadieboy wrote:
Nice bike, I like what you did with the fork. I read your 'what frame should I get' thread in the road section. You said you're new to road riding, so maybe you don't have the 'feel' for the road position yet. You're supposed to be 'stretched out' to a certain extent on a road bike, and at 6ft, a 58cm wouldn't be out of the question for you (though this depends on other factors too) Lance is 5' 10" and rides a 58... Another way you could shorten the reach is with some compact handlebars, I like Deda bars.
Thanks! yeah that's probably true.
I'm used to a all mountain bike with pretty tall front end. So it felt really strange sitting on a road bike.. Not relaly WW worthy bike but it's loads of fun.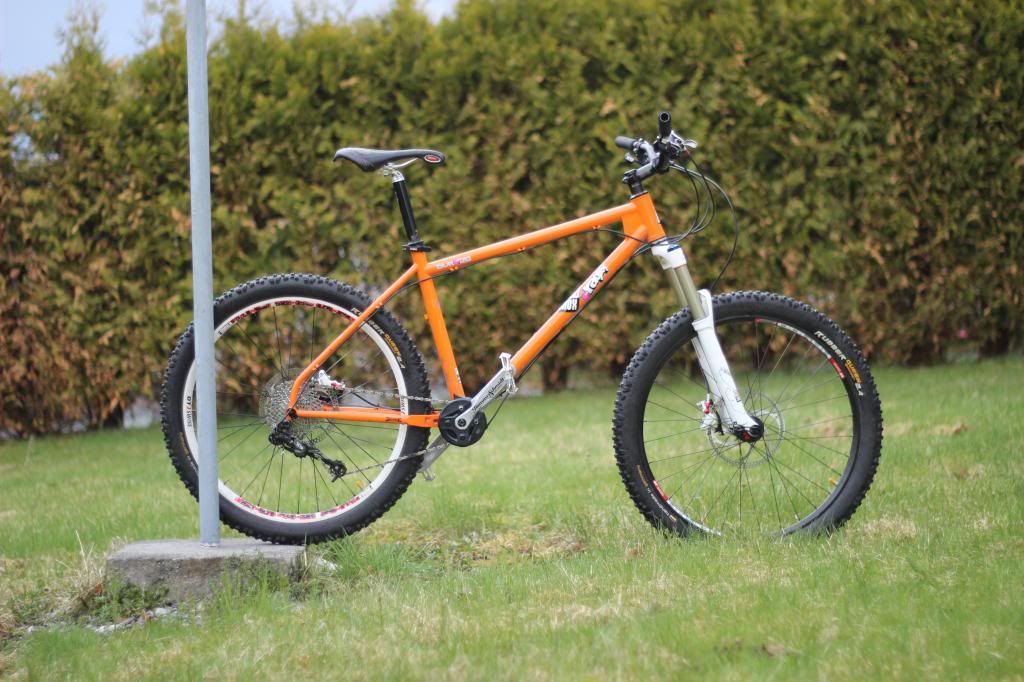 I have been experimenting some with positioning on the road bike, and now i have it the way i want it atleast and i'm happy with how the bike rides. My pedaling feels more powerfull, and i can ride faster for longer.
I might change my frame anyways.
I have a veteran car for sale, i have a good bid on it now.. If i sell it for that bid, i will have extra money for some fun. Possibly a new road bike!
mellowJohnny wrote:
Not OK to use the star nut in a carbon steerer tube. I see it in your picture - did you use it?
There are some threads in the steerertube originally. I only keep my starnut together with my topcap and topcap bolt. So i dont lose any of them